Riders should continue to plan for longer headways and additional travel time.
BOSTON – The speed restriction that encompassed the entire length of the Green Line has been lifted and replaced with more targeted block speed restrictions the MBTA announced today. Block speed restrictions are in place on the Green Line, which represents about 18% of track.
MBTA test trains have confirmed that all speed signs on the Green Line are in place to safely implement block speed restrictions.
A block speed restriction is a length of track that may include multiple defects that need to be investigated or mitigated. As each defect is validated and corrected as needed, the length of the block speed restriction will be reduced until the block is fully removed.
System-wide speed restrictions were previously replaced with block restrictions on the Orange, Blue, Red, and Mattapan lines.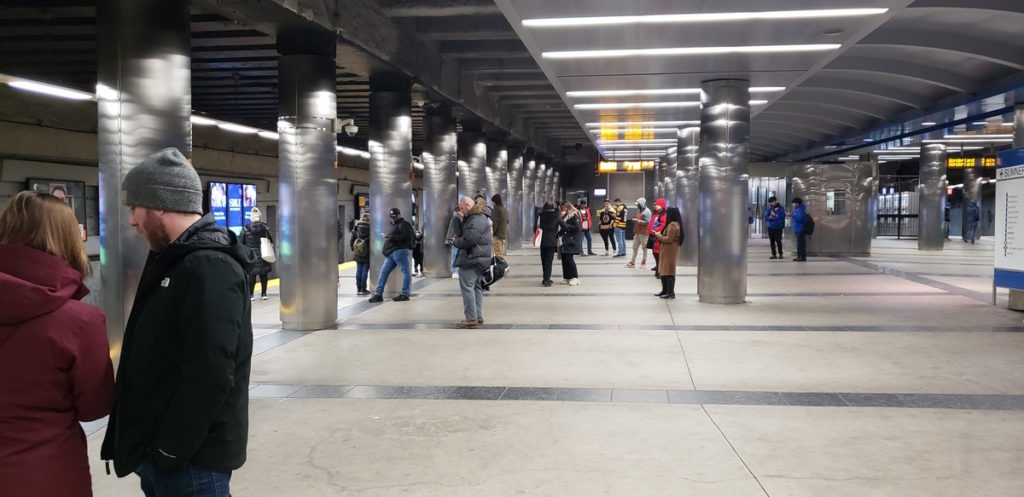 Riders should continue to plan for longer headways and additional travel time; monitor MBTA social media and mbta.com for line-specific alerts; and subscribe to T-Alerts for personalized alert information.
The T has created a rider's guide with details on alternative service options on the Commuter Rail for the Red and Orange lines. The guide lists the stations where CharlieCards and CharlieTickets are being accepted on Commuter Rail. Additionally, it contains line maps showing the travel time between those Commuter Rail stations that parallel the Red and Orange lines. It also includes the times between each train at every station and links to the Commuter Rail line schedules serving those stations where riders can find exact arrival and departure information.
The guide is available in multiple languages including Spanish, Portuguese, and Haitian Kreyol. For more information and to download a guide, visit mbta.com/alternatives.
For more information on MBTA service, please visit mbta.com, or connect with the T on Twitter @MBTA, Facebook /TheMBTA, Instagram @theMBTA, or TikTok @thembta.
###