Friday October 1st
Sal Baglio One Man Sideshow
Songs and Stories
The Magic Room
Norwood MA
https://magicroom.ticketleap.com/salbaglio/
Sal Baglio's One Man Sideshow is pure musical memory theatre.
Performing songs from his upcoming record MEMORIA due out in 2022 and more from over his over 40 year musical carnival ride including MUSIC FOR ABANDONED AMUSEMENT PARKS!
"When the clock strikes backwards and you're spinning 'round
And you wake up back in your hometown
Everybody that was gone will be back around
When we go home again"
"Record store
Winter time 1964
Goin' to Central Music my brother and me
Everything's a memory"
https://theamplifierheads.bandcamp.com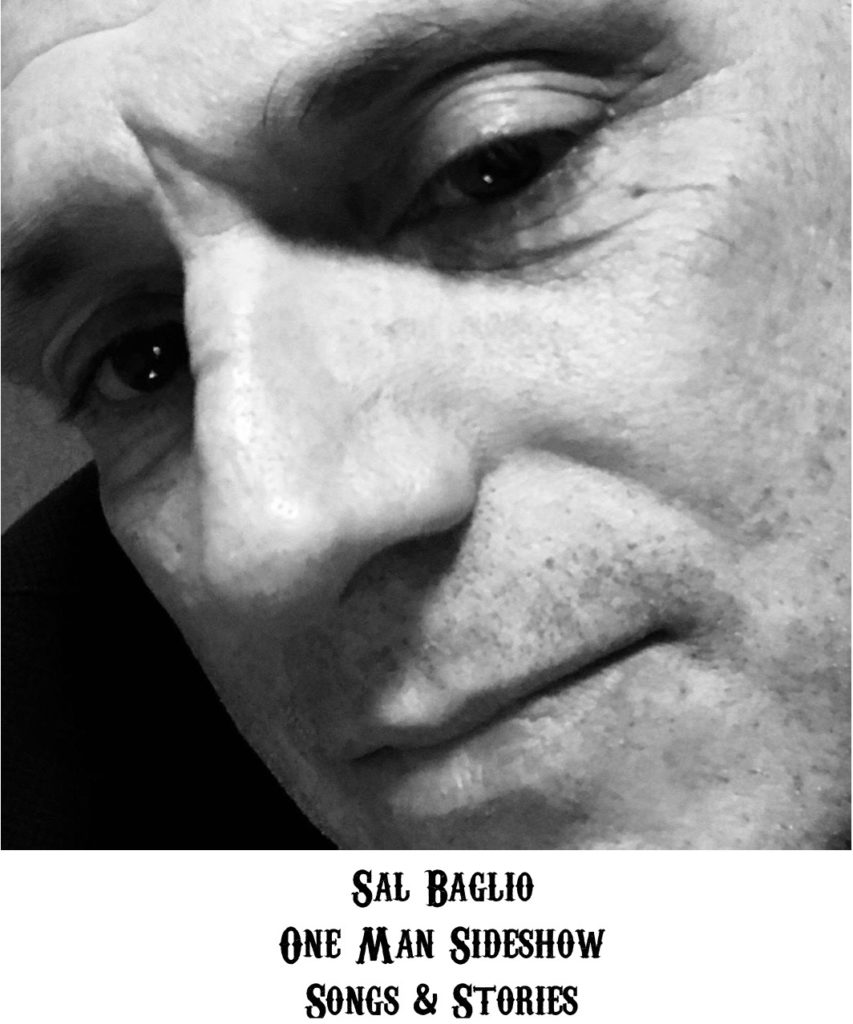 Check out an earlier performance by Sal Baglio here.