What we saw at the auction fundraiser for the Salesian Boys and Girls Club at Savio Hall, June 15, 2023.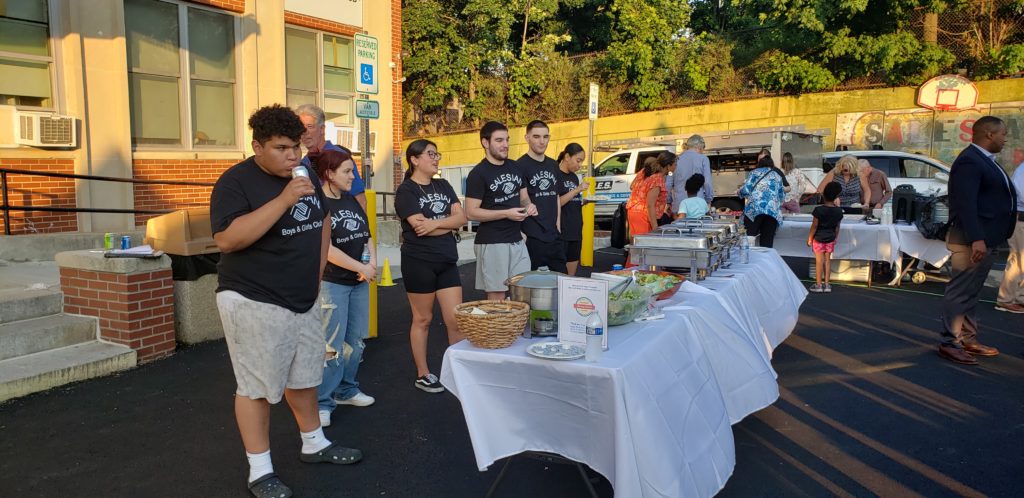 Photographs by Frank Conte for EastBoston.com
The East Boston community including numerous Salesian alumni and former members were honored to welcome Fr. John back to the Club to celebrate his 40th Anniversary of Priestly Ordination. More than 100 friends attended the event that took place under a tent on a warm June evening. As state Representative Adrian Madaro, who chaired the event with his mentor, former state representative Carlo Basile, noted: "The Salesian club is a cornerstone of the community."
The auction also honored the late Stanley DeMartinis, whose family built a gym inside Savio Hall to commemorate the local businessman who strongly supported the values instilled by the club. Julianna Troville was named Youth of the Year and was awarded this year's scholarship from the DeMartinis, Sr. Scholarship fund. Troville is the second recipient of the scholarship.
The audience also heard from Thomas N. O'Brien the CEO of HYM Investment Group that will be converting Suffolk Downs into a mixed use development.
Fr. John was born, raised, and educated in East Boston and is a 1972 St. Dominic Savio High School graduate. As a native, he knew first-hand the importance of family and credited his success to his two parents.
He was ordained in Columbus, Ohio, in 1983. During his past 40 years of service, Fr. John has been the director of six Salesian programs throughout the U.S. As he recalled in his brief speech, his most extended assignment — and the one most dear to him — was as Executive Director of the Salesian Boys & Girls Club and Director of the Salesian community.
When Fr. John first professed as a Salesian of St. John Bosco, he was asked what his dream job would be.
Without hesitation, Fr. John said, "To work at the Salesian Boys & Girls Club." Fr. John was assigned to the Club from 2006-2018.
Over his twelve years as Executive Director, Fr. John left a fantastic mark on the Club. He relocated the Club from Paris Street to the larger Savio facility where it is today in 2006, allowing the Club to expand and provide additional programs and services to more of our community's youth and families.
Everyone who entered the Club felt his kind, genuinely caring, humorous personality. He welcomed thousands of children, families, and community members, ensuring they felt the Salesian spirit knowing the Club was their second home. Fr. John was also a weekend assistant at St. Mary's of the Annunciation Parish in Melrose, a position he immensely enjoyed where he established many cherished friendships.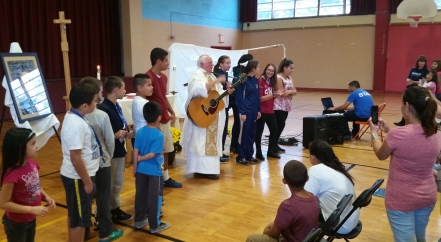 During his 40 years of service as a Salesian of St. John Bosco priest, Fr. John has positively impacted the lives of all who have had the pleasure of knowing him. Congratulations, and God Bless You, Fr. John.
Special Thanks: Anita Belmonte.