by FRANK CONTE

For Sal Baglio, the round trip is only complete when you come "Home Again."
From Paris Street cellars to the big stages supporting superstar acts, from the agony and ecstasy of 10,000 lonely hours honing the craft of an authentic rock and roller, Baglio has made his mark as a Boston music legend. That success would be impossible without the sights, sounds and people of his native town, East Boston.
An older and more introspective Baglio comes home to East Boston on November 5 at Zumix (doors open 6:30 p.m) with a solo performance of songs and storytelling that reveal the artist and his sense of place, particularly the memories he holds so dear.

"East Boston is a part of my musical DNA," explains Baglio. "Everything — all of it: family, friends, my grandfather singing at the Sons of Italy hall or Lombardo's, the iron-wrought school gates, triple-deckers, the scent of the Gumball factory, the Saturday matinees at the old Seville Theatre, the gravy on the stove each Sunday, the colorful characters and all of the music that rang out of nearly every cellar while growing up."
To put a fine point on it: The names of nearby streets such as London and Liverpool took on a magic quality in the 1960s motivated by the great bands such as the Beatles, the Stones and the Kinks. Baglio wasn't lucky enough (like his brother Tony) to see the Beatles at Suffolk Downs but the East Boston that historical benchmark lit a spark.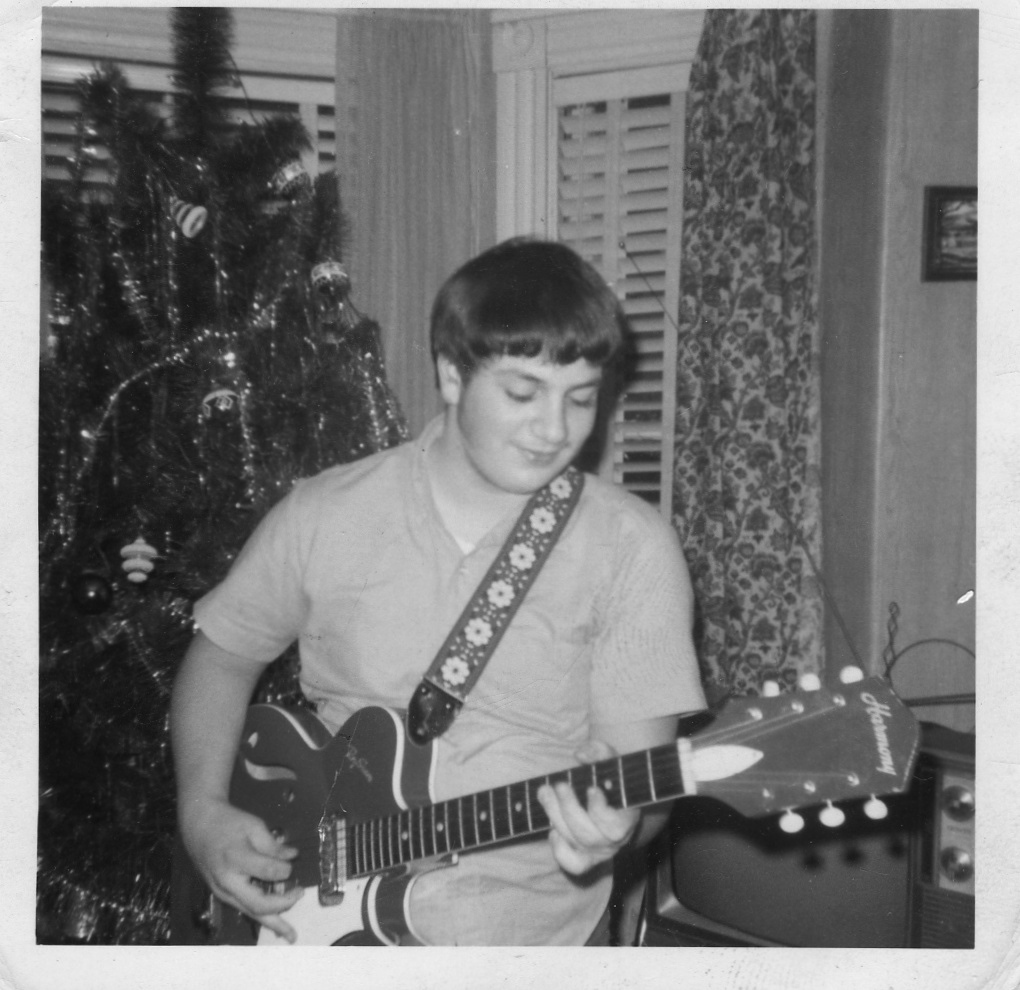 "I remember after that it seemed there was a band and music coming out of every cellar in East Boston," recalls Baglio. "In '65 & '66 my older brother would take me to his band rehearsals. It was a magical time. I then did the same with my friends and bands. Finding a cellar was easy. What was challenging was not getting kicked out after the first song due to high volume!!"
The young man who cranked it up went on to form the hard-working Stompers to serving as a session musician for artists like Johnny Winter and Andy Pratt and others. Over the years, he felt comfortable enough to conjure new musical personas — alter egos such as Rock E Rollins and, as of late, the Amplifier Heads. His most recent ensemble, Sal Baglio & The Sensational Rock and Roller Coaster Ride, recasts his role as a band leader tearing up a wall of sound. All of the success and high praise, Baglio credits to a stable family life that nurtured creativity.
"There was always a guitar in my house growing up and I learned my first chords at a very young age," recalled Baglio. "Around 1968 or '69 my parents gave me a Realistic two-track, reel-to-reel tape recorder from Radio Shack for Christmas. My older brother showed me how to 'bounce' which gave me more tracks to work with so that I could include harmonies and add another guitar."
Sal was inspired by a quartet of family members. Sal Sr, his dad, was Baglio's first teacher. He showed the young guitarist where to place his fingers on the fretboard and his first chord was struck. The first song they played together was "The Sheik of Araby," the Django Reinhardt version with father taking the lead as the son played rhythm. "My mother would buy me an album a week from the Coop at MIT where she first worked in food services then as a student housing advocate. Usually on a Friday. I'd wait impatiently all week for whatever record it was that I had asked for."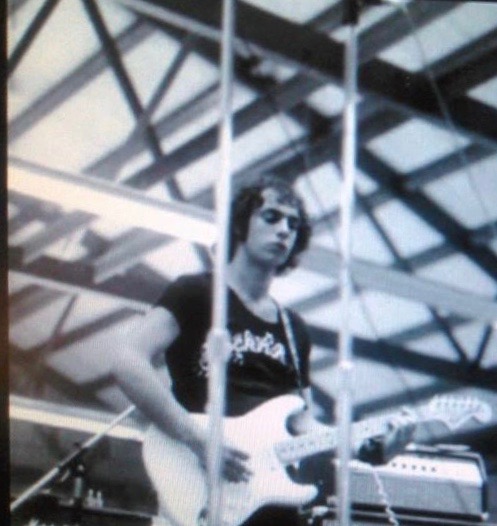 "My grandfather on my mother's side who also lived on Paris Street was a song-and-dance man. He also had been bandleader and a drummer. He was the guy that was always asked to come up and sing a few tunes at every function that I ever attended at The Sons of Italy or Lombardo's. He always, without fail, tore the house down. His older brother shared the records of the day. Beatles, Stones, Beach Boys, Bob Dylan. "It was quite a magical time."

For Baglio the time has arrived to premier his recent work in the place they come from.
"The reason that I'm looking forward to playing in East Boston is that I have a group of songs which deal with wonderful memories and they include many characters from the neighborhood."
He adds, "East Boston was home to me. It's where all my 'firsts' happened. Now that the I've done a full circle and now as the chapter with the Stompers has closed, I'm ready to start again and why not do it at home?"
As the song says "When the clock strikes backwards and you're spinnin' round then you wake up back in your hometown and everybody that was gone will be back around when we go home again."
Sal Baglio will perform November 5 at Zumix on Sumner Street, East Boston.
Tickets are $20 in advance and $30 at the door. Due to limited capacity, advanced purchases are encouraged. You can buy your tickets at Zumix or Eventbrite.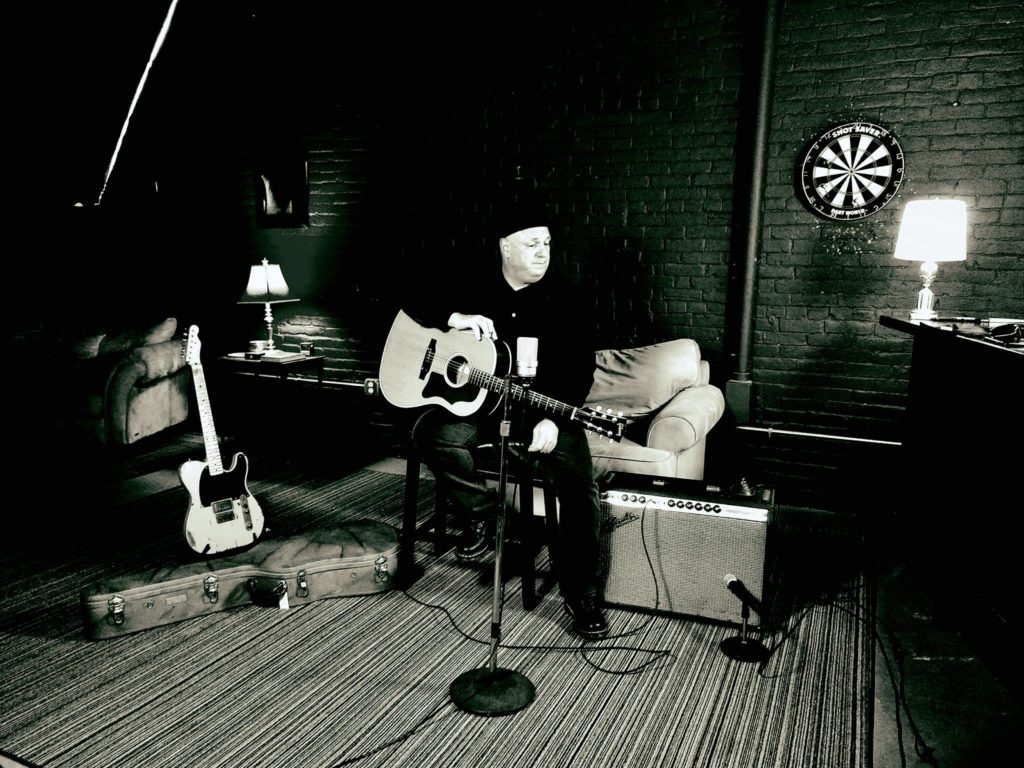 Originally posted October 5, 2022.