Longtime healthcare leader will advance organizational goals to deepen and expand health center's community services and medical care
Boston, MA (February 23, 2023) — East Boston Neighborhood Health Center (EBNHC), the largest community-focused health system in Massachusetts and among the largest in the country, is pleased to announce that Dr. Ryan Boxill, PhD MBA, has been appointed executive vice president and chief operations officer (COO). Bringing more than 20 years of experience in the healthcare industry, Dr. Boxill's clinical training, business expertise, and strategic vision will strengthen EBNHC's ability to provide accessible, compassionate, high-quality care across their health system.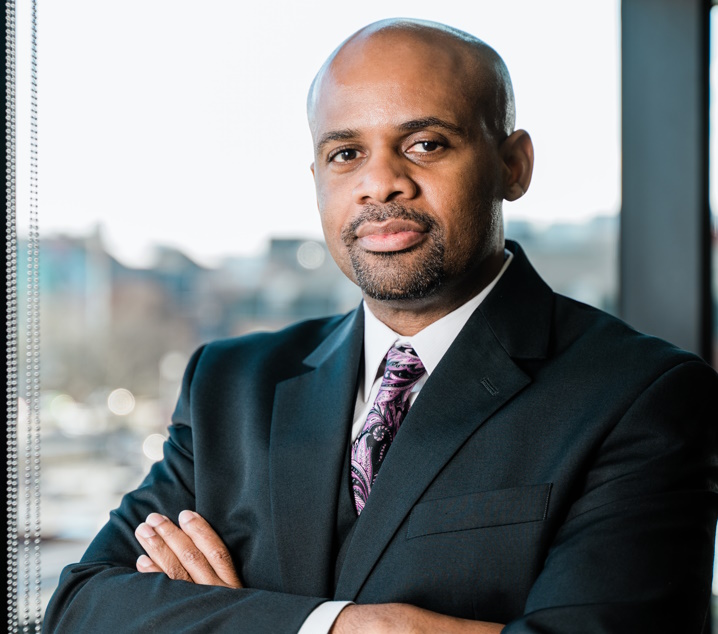 "As we grow to meet the needs of our community, we are thrilled to have a COO with a proven track record of expanding access to care and advancing clinical quality in a community setting. Dr. Boxill's unique combination of behavioral health training and operational leadership will add valuable expertise to our organization's diverse executive team, helping us to meet the complex demands of community health post pandemic," said Greg Wilmot, president and chief executive officer of EBNHC. "We believe in care that goes beyond the clinic to address wellness where it starts: in the deeply interconnected lives of the people we serve. Dr. Boxill is the leader we need to advance this mission."
Prior to joining EBNHC, Dr. Boxill served as the chief behavioral health officer for Boston Medical Center (BMC) Health System where he was responsible for leading behavioral health strategy and operations across the health system, including BMC Hospital, BMC's WellSense Health Plan, and BMC's Boston Accountable Care Organization (BACO). Notably, Dr. Boxill led the strategic planning, design, and implementation of BMC's recently launched Brockton-area Behavioral Health Center, regarded as one the most innovative, state-of-the art, and patient-centered behavioral health facilities in the country. His previous work as system vice president at Steward HealthCare drastically improved the overall performance of acute inpatient psychiatric and detox beds in his service line.
Dr. Boxill is a licensed clinical psychologist in New York and Massachusetts and holds a PhD in Cross Cultural Clinical Psychology from the California School of Professional Psychology in Fresno, CA. He completed his pre-doctoral training at the Hudson River Regional Psychology Internship Program at the New York State Office of Mental Health and his Harvard Medical School Postdoctoral Fellowship training at the MGH-OCD Institute at McLean Hospital. Dr. Boxill has an MBA from the University of Massachusetts with a specialization in Finance, and is a certified trainer in Diversity and Intercultural Sensitivity.
"Healthcare is a basic human right and East Boston Neighborhood Health Center is taking actionable steps towards improving patient care, committing to the wellbeing of its patients and workforce, and providing equitable healthcare opportunities to those who need it," said Dr. Ryan Boxill, executive vice president and chief operations officer of EBNHC. "I am thrilled to join an institution with the compassion and drive to make impactful changes in fostering a healthier community in East Boston and beyond."
ABOUT EBNHC
East Boston Neighborhood Health Center (EBNHC) is one of the nation's largest Federally Qualified Health Centers (FQHCs) and the largest community health center in Massachusetts, serving over 100,000 patients and recognized by the Health Resources and Services Administration (HRSA) as a Health Center Quality Leader. For more than 50 years, EBNHC has offered access to comprehensive care for the underserved populations of Chelsea, East Boston, Revere, Winthrop, Everett and Boston's South End. EBNHC is dedicated to promoting and sustaining healthy communities, families, and individuals by providing accessible, person-centered, compassionate, and high-quality health care services to all who live and work in our service area. For more information, please visit www.ebnhc.org.