(BOSTON – 4/13/2023) Senator Lydia Edwards and Representative Adrian Madaro spoke today in support of the Low Income Fare legislation that would compel the MBTA to implement a low-income fare system and allows Regional Transit Authorities to study and implement similar programs.
The bill directs the MBTA and the Secretary of Health and Human Services to work with a diverse array of stakeholders to collect public input from communities served by the MBTA, determine eligibility and verification standards, and understand the full impact of the program on riders and the Transit Authority. Based on this community process the MBTA will then implement a low-income fare program. The bill also allows regional transit authorities across the state to engage in the same process and determine, if a reduced or no-cost fare system will work for their system.

"I'm proud to re-introduce my bill in the House to establish a low-income fare program across transit systems in Massachusetts. I look forward to partnering with Senator Edwards this session in order to advance this important cause. I'm grateful to Speaker Ron Mariano and Chair Aaron Michlewitz for funding means-tested fares in the House Ways and Means budget. Through this investment, the House recognizes that mobility is essential," said Representative Adrian Madaro
"One truth is clear, we don't work unless the T works, unless we can access public transportation, and unless that transportation is affordable. This is economic and environmental justice. Workers deserve to be able to get to work in a decent amount of time, for a decent amount of money. A Low-income fare sets us up for success." said Senator Lydia Edwards (D-Boston). "I want to thank Representative Adrian Madaro and the Public Transit Public Good Coalition for their work and partnership, Gov. Healey for allocating $5 million for this program, and Senate Leadership for paving the way for this critical program" continued the Senator.
"We are proud to support legislation to set up a low-income fare because our job is getting riders where they need to be. We can't do that if people can't pay the fare. Passing this bill will make the whole MBTA system more equitable and accessible. That's a win for workers and a win for riders," says Jim Evers, President, Carmen's Union Local 539.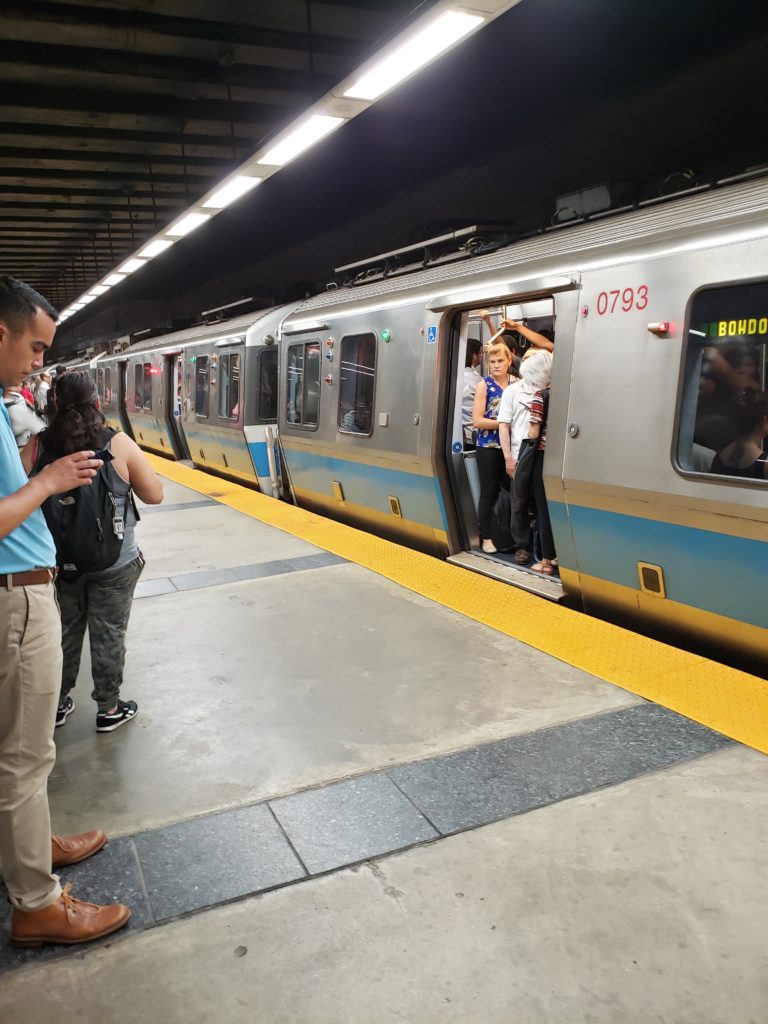 "The call for a low-income fare started in the very communities it will serve most — communities of color, working families, and paratransit (The RIDE) users. Today, a huge majority of people across Massachusetts support the program. It is high time to make it a reality. Low Income transit-reliant riders have waited long enough. This bill will achieve what we have been fighting for —more equitable, accessible and affordable transit in the Commonwealth," says Collique Williams, Senior Organizer, Public Transit Public Good coalition
"A low-income fare is important to seniors because many of us rely on The RIDE, the MBTA's paratransit service for people for whom buses and trains are not accessible. People like me who use The RIDE often have few or no other options for getting around, and we watch every penny to make ends meet. The RIDE is a lifeline, but it is also one of the most expensive MBTA services. I need a low-income fare so I can afford to take the trips I need to make and continue to live independently, "Kathy Paul, President, Massachusetts Senior Action Council
Monthly link passes cost up to $90, that's over $1000 a year. This cost may seem small, but for people with low or fixed incomes it's less that can be spent on groceries, rent, and medicine. A MassINC poll showed support for a low-income fare is high – at 84 percent – across the Commonwealth.
Originally posted on April 13, 2023