by MICHAEL FREEDBERG
SPECIAL TO EASTBOSTON.COM

At the age of 29, Gabriela Coletta is still the young lady who has been at the center of East Boston election politics since 2015. Instead of marshalling fields for other candidates, she now has a seat of her own – winning the District 1 special election this week by a wide margin.
That result was expected and Coletta and her broad coalition delivered.
Unofficial City Hall election results gave her 2,799 votes to Tania Del Rio's 1,608. A third candidate, North End restaurateur Jorge Mendoza, a last-minute write-in candidate, won 510 votes. Coletta won 57 percent o to 43 percent for her two opponents. She won – by significant margins — all seven precincts in Charlestown, beat Tania Del Rio – her stronger opponent – by 326 to 251 in the five East Boston precincts that vote at its High School, and reportedly swept the four North End precincts as well.
The turnout was small – only 5000 ballots were cast – but it was as decisive as one might expect of a candidate who had the endorsement of several major labor unions; and of every previous District One Councilor, State Representatives Daniel Ryan and Adrian Madaro, Suffolk Sheriff Steve Tompkins, five City Councilors, and the State Senator, Lydia Edwards, Coletta was Edwards chief of staff.
Coletta also outraised Del Rio's donations by at least two to one. About the only meaningful endorsement Coletta did not have was the Ward One (East Boston) Democratic Committee, which chose to back Del Rio. More about that later.
If her percentage win looks familiar, it should. It almost duplicates the 58 percent to 42 percent by which Governor Baker won District One over challenger Jay Gonzalez in the 2018 election. Even though Coletta and Del Rio are not at all duplicates of Baker and Gonzalez, the vote was indeed a duplicate. That is because the voters of District One know their own interests quite well, as voters usually do, and in both cases, they chose a doer of doable things rather than a candidate of ideology.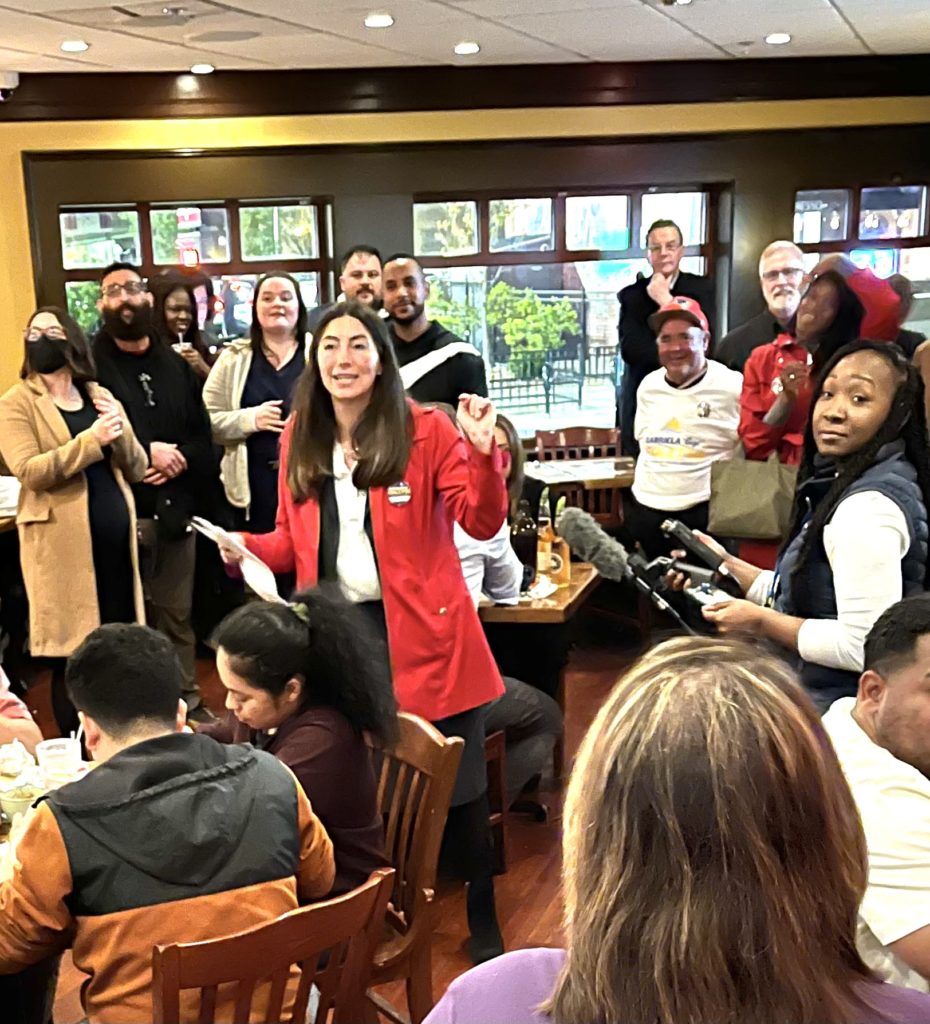 I don't really know why Del Rio, who is an engaging, well-versed politician with plenty of City Hall experience, chose to depict herself as a climate change, diversity, equity and inclusion candidate, to voters the clear majority of whom are skeptical – to say the least — of such talk, but that's what she did. It gained her the Ward One Democratic endorsement – like Coletta, Del Rio lives in Ward One — and most of the neighborhood's committed progressives were out in force on election day on her behalf. This despite that their ward committee slate having won its own election two year ago thanks to being led by Edwards, Coletta's major supporter.
Coletta, meanwhile, was actively supported by almost all the ward committee candidates who Edwards's group had defeated.
Despite a superficial resemblance on paper, the difference between the two campaign messages was stark. Coletta, who had served as Councilor Edwards's campaign manager and for three and a half years as her chief of staff, and who prior to that had worked for State Representative Madaro, emphasized her experience, her knowledge of the District – all of which she had and was well known to have – and that as Councilor she would attend to constituent services first.
Del Rio barely mentioned her service in the Marty Walsh administration. In fact, at the end of the campaign she was depicting herself as an outsider for whom, as her palm card said, 'the old politics isn't working anymore."
Yet being the establishment candidate proved a major Coletta selling point. The voters appeared to understand that a district councilor is there not to be a tribune of grand issues but to attend to the grunt work that neighborhoods expect from City Hall. Voters call their local councilor to get hydrants repaired, streets made one way, school bus failures corrected. Coletta embraced the non-glamorous, italicized it even, in her literature and on the stump. And why not? As Edwards's chief of staff, attending to neighborhood complaints was her brief.
Coletta is a child of East Boston, daughter of Ed and Nina Coletta, both beloved neighborhood leaders; and I can attest that, when door knocking, I found voters who didn't know Coletta much but knew her parents and their reputation and gave it a thumbs-up.
Another factor – and a big one it was – in Coletta's 16-point win was the dogged commitment that Edwards, now the area's State Senator gave. Plenty of politicians endorse their friends and staffers, but how many have you seen go door-knocking morning, noon and night, as Edwards did? It was noticed, and it made a big difference.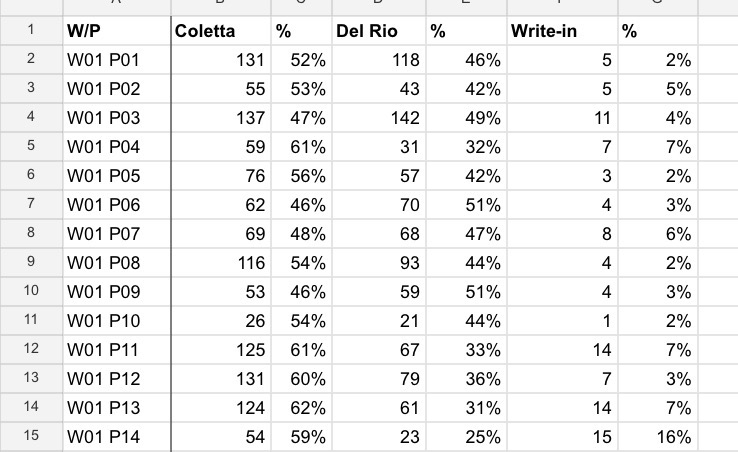 It made a difference in part because Del Rio proved an equally hard-working candidate, with a radiant personality and that devoted cadre of fellow progressives to give her plenty of street clout. But Edwards herself has relied on progressive activists to get, elected and re-elected, and some – maybe a quarter –the district's committed progressives followed Edwards's lead.
Readers of this article might rebut my view of Coletta's message by noting that in her candidate forum comments, she sounded pretty progressive, too; and that she boasted several endorsements by major Boston progressives. But voters can see deeper than words. They know the score. They could see that Coletta's entire political history has been as a doer of the doable. No surprise then, that the voters chose as their new district councilor a doer of the doable.
— Mike Freedberg

Mike Freedberg is editor and publisher of the blog, Here and Sphere. He is also a political consultant. He actively supported Coletta's candidacy for city councilor. He contributes original, participatory content regularly to EastBoston.com.