by MIKE FREEDBERG
SPECIAL TO EASTBOSTON.COM
On Tuesday, a very small turnout of Democratic primary voters of East Boston chose their nominees for statewide office, and doing so, made a significant statement about that they want the Democratic Party message to be: moderation. Common sense reforms, competence over ideology.
That was the chief takeaway in the most competitive local race. Suffolk District Attorney, Kevin Hayden, appointed by Governor Baker last year, won 1371 votes while progressive favorite Ricardo Arroyo pulled 1113 votes in East Boston.
For Lieutenant Governor, Kim Driscoll took 1,417 votes while progressive favorite Tami Gouveia pulled 541votes. Eric Lesser, a State senator from the Springfield area, took 535 votes.
In the Suffolk County Sheriff's race, a sleeper of a campaign compared to the volatile DA race, incumbent sheriff Steve Tompkins turned back progressive challenger, Sandra Zamor-Calixte. Tompkins outgunned Zamor-Calixte, pulling 1,446 to 988 votes.
Lydia Edwards, now East Boston's State Senator and unopposed in this year's election, endorsed all three. As she told an interviewer in a recent Commonwealth Magazine profile, "it's a purple District."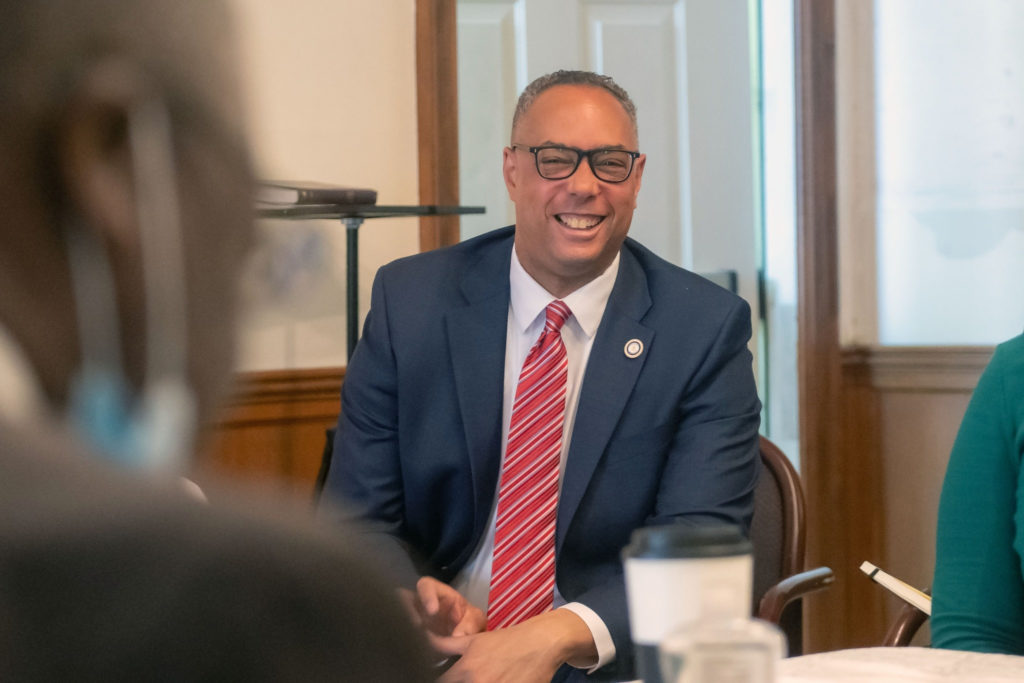 Edwards now enjoys the active support of almost every Charlie Baker activist and finance person in her District. Hayden, the beneficiary of a Baker-affiliated PAC, was appointed to serve out the remainder of Rachael Rollins's term after she was chosen by President Biden to be Massachusetts's US Attorney. He secured Edwards's very public endorsement at a time at Kelly's Square Pub – well before the news about Arroyo's long-ago difficulties broke.
It was widely noticed and made a difference, especially as Edwards thereafter organized at least two major canvassing actions on Hayden's behalf.
Hayden also had the support of Winthrop's State Rep, Jeff Turco, the most conservative of the four candidates who ran in 2021 to succeed retiring State Rep Bob DeLeo and who was thought vulnerable to challenges from his left in 2022. Turco is running unopposed. The Boston City Council's two most moderate members, Erin Murphy and Frank Baker also endorsed Hayden. Former councilor and mayoral candidate Anissa Essaibi George was also in Hayden's corner. The line-up of such supporters reinforced what remains of Old Boston (much more moderate), while Arroyo who initially had the support of Mayor Michelle Wu represented the new guard. It was Wu who tried to tie Arroyo's candidacy to her transformative win last November. Defending Arroyo she said "the same statements of someone not being old enough or experienced enough, in some ways I think that is code and signal for upholding the status quo."
Hayden's large win in East Boston – he carried 13 of its 14 voting precincts, including Edwards's home precinct — was especially strong. The Suffolk County District Attorney race, is like most state contests, partisan. Thus, East Boston's 373 Republican ballots weren't able to transfer to Hayden but he won 58 percent of the Democratic vote. In 2018, with Republicans voting as well as Democrats and independents, Governor Baker only managed 53 percent. While the comparison is uneven, Hayden certainly drew moderate support and if the race were not partisan he'd likely draw some Republican support.
To some degree, Hayden's East Boston vote was boosted by the last-minute Boston Globe stories of two sexual abuse complaints filed against him 15 and 17 years ago. (Neither complaint went any further but scared off many supporters.) In a Democratic primary — since the beginning of the "#metoo" movement — such allegations sparked intense pushback, especially among progressive women, with most of the notable women officials pulling their support.
Hayden carried the main Precinct 1 (Jeffries Point) 138 to 89, his widest margin in any East Boston precinct – unusual recently for a candidate being challenged by a well-known progressive. To give you an idea of the emergent progressivism of the precinct, Governor Baker in 2018 only won there (where locals vote at Sam Adams School) by 520 to 511.
But back to my main point:
The very similar, some 1400 votes won by Hayden, Tompkins and Driscoll suggests a consensus view, by these voters, that they are satisfied with Hayden's and Tompkins's governance and that, by choosing Driscoll, they value the experience of her 17 years as a Mayor of Salem. In doing so, they sent a message that they prefer steady-as-you-go to the "change can't wait" message which "progressives" have been messaging since 2018.
Of course, huge change remains a big force in East Boston, as one "luxury condo" project after another pushes $3500 to $4800 a month rents ever deeper into a community that for over 10 years has been an immigrant, working wage-earning destination. But no politician, "progressive" or steady-as-you-go, has any viable solution to the housing market. Thus, East Boston's major street-level change (the housing affordability crisis) did not, this time, appear to affect the thinking of the decisive 1400 voters.
Until recently, it looked as though the progressive movement – a business-funded, human resources sort of moral-high-ground crusade about what we now call "identity politics" – was unstoppable politically, not only in East Boston but city-wide.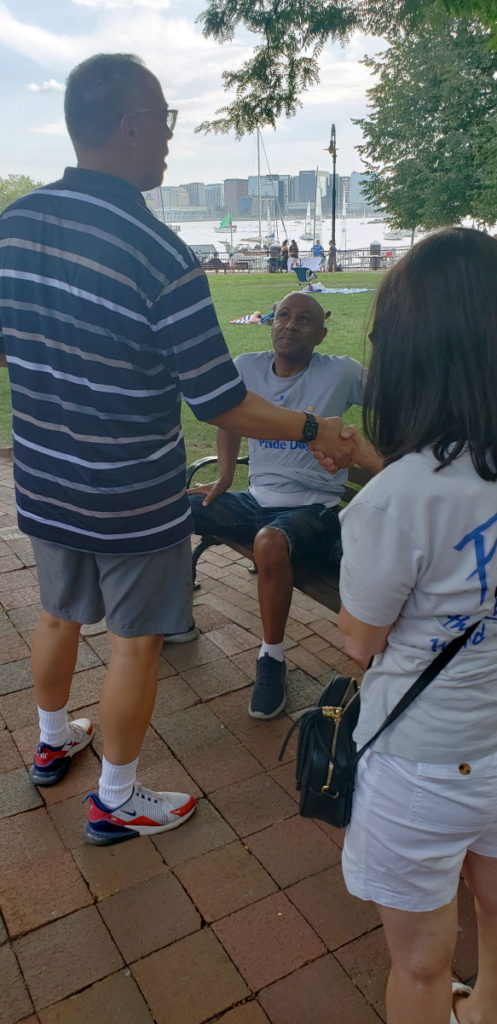 On climate worries, justice concerns, social safety net expansion, and racial and gender hierarchies, candidates succeeded – or at least got moderate politicians to talk progressive – at the ballot box. Perhaps the high point of progressive messaging came in 2018, when Ayanna Pressley ousted East Boston's long-time Congressman Mike Capuano and "restorative justice" advocate Rachael Rollins won the Suffolk County District Attorney office in a multi-candidate field.
It wasn't the obvious call, then, to predict that social justice "Day of Reckoning" messaging had hit its acme. Yet today, given the election results locally in November 2018, all of 2020, the city election of 2021, and now this week's primary, it's evident that politically, the entire state, including the entire sity, is in a different place from four years ago.
As is Senator Edwards, whose very sharp political judgement about who she represents have guided her transformation from insurgent to wise king-maker.
— Mike Freedberg
September 8, 2022
Mike Freedberg is editor and publisher of the blog, Here and Sphere. He is also a political consultant. He regularly contributes original, participatory content to EastBoston.com.