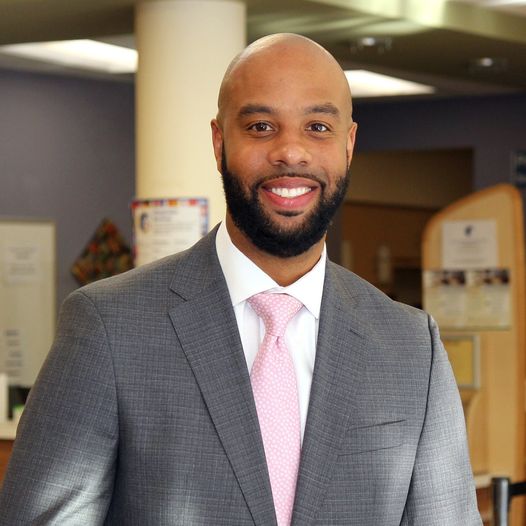 East Boston Neighborhood Health Center Appoints Greg Wilmot as President and Chief Executive Officer
5-7 minutes
---
Boston, MA (February 8, 2022) – East Boston Neighborhood Health Center (EBNHC) today announced its Board of Directors has appointed Greg Wilmot as president & chief executive officer (CEO), effective immediately. Wilmot has served as the health center's interim president & chief executive officer since November 2021.
EBNHC is Massachusetts' largest community health center and among the nation's largest Federally Qualified Health Centers. Through multiple service sites, its 24/7 emergency department, and its 1,500 dedicated staff, EBNHC serves approximately 120,000 patients from Boston, Chelsea, Revere, Winthrop, Everett, and surrounding communities.
"Greg assumed leadership of the health center seamlessly in his interim role and has expertly guided our organization through a very challenging time that has included a major COVID surge. He has lead our Executive Team in managing our complicated day to day operations and has represented himself well as a leader with all staff. His work has made a lasting impact on our patients and our community. Furthermore, Greg has earned our trust and confidence in his ability to lead this organization and continue the health center's mission in the months and years to come," said Rita Sorrento, chair of the Board of Directors at EBNHC.
As a leader in the field of community-based health care, Wilmot has a well-established history at EBNHC and played a pivotal role in designing and executing EBNHC's COVID-19 community vaccination strategy and addressing vaccine and health equity in the local community.
"EBNHC has played an outsized role in fighting this pandemic. Every day, I see the incredible, difficult and lifesaving work our staff perform for our patients and community," said Wilmot, president and CEO of EBNHC. "The health center has been a cornerstone in our community for more than 50 years and I look forward to continuing to work alongside our Board of Directors, our community's leaders, and the EBNHC team to serve our neighborhoods, our patients, and our amazing staff."
Prior to serving as interim president & CEO of the Health Center, Wilmot served as senior vice president, chief operating officer and executive director of Neighborhood PACE, part of the national Program of All-Inclusive Care for the Elderly network.
As the former leader of the Health Center's Neighborhood PACE Program, Wilmot led the division to over 48 percent growth, and the Program now boasts a 95 percent satisfaction score – among the highest in the nation. As Chief Operating Officer, Wilmot's role in executing EBNHC's COVID-19 community vaccination strategy resulted in more than 150,000 doses administered in communities hit hardest by the pandemic. Additionally, Wilmot shares the Board of Directors' deep commitment to Diversity, Equity, and Inclusion; in the wake of the national reckoning on racial injustice, Wilmot led EBNHC's Racial Equity Project, bringing an intentional and strategic focus to the health center's efforts to address Diversity, Equity, and Inclusion as a healthcare institution, business leader, and community partner.
"Greg has made a considerable positive impact on staff and patients, serving the health center and our patients since 2017. He has done an exceptional job as interim president and CEO. He has a true commitment to advance the health and equity our patients and our health center. We know his transition to the president and CEO will be a smooth one as he continues to lead us during one of the most extraordinary times in EBNHC's history. I look forward to partnering with Greg to continually provide the best care to our patients" said Dr. Jackie Fantes, MD, FAAFP, and Chief Medical Officer.
Prior to joining EBNHC in 2017, Wilmot worked at AllWays Health Partners, a member of Mass General Brigham, where he led the organization's MassHealth Accountable Care Organization strategy and operations. Additionally, Wilmot previously served as Boston Medical Center's director of business development, where he partnered with clinical and administrative leaders at the hospital and across key partners to create new opportunities for growth and expand clinical services and quality goals. Wilmot also worked for former Massachusetts Governor Deval Patrick's Executive Office of Health and Human Services as senior advisor and director of strategy and performance management and held various operational and management roles at Blue Cross Blue Shield of Massachusetts.
Wilmot holds a BA in Psychology from Boston College, and an MBA from Northeastern University. Wilmot resides in Framingham, Massachusetts with his wife Romina and their two daughters.
About East Boston Neighborhood Health Center
The East Boston Neighborhood Health Center (EBNHC) has been a vital part of its community for the last 50 years, providing easily accessible, high-quality health care to all. EBNHC's service area includes East Boston and the surrounding communities of Chelsea, Revere, Everett, Winthrop, and Boston's Roxbury and South End neighborhoods. EBNHC employs approximately 1,500 employees and handles over 500,000 visits per year – more than any other ambulatory care center in New England. For more information, please visit www.ebnhc.org.
From the East Boston Neighborhood Health Center's Facebook feed.
"We are proud to announce Greg Wilmot as EBNHC's permanent president and CEO! Greg has been essential in designing and executing EBNHC's COVID-19 community vaccination strategy and has done an exceptional job stepping into big shoes during one of the most extraordinary times in EBNHC's history. We are thrilled to work with Greg as he continues to advance access to healthcare and equity for all our patients!"