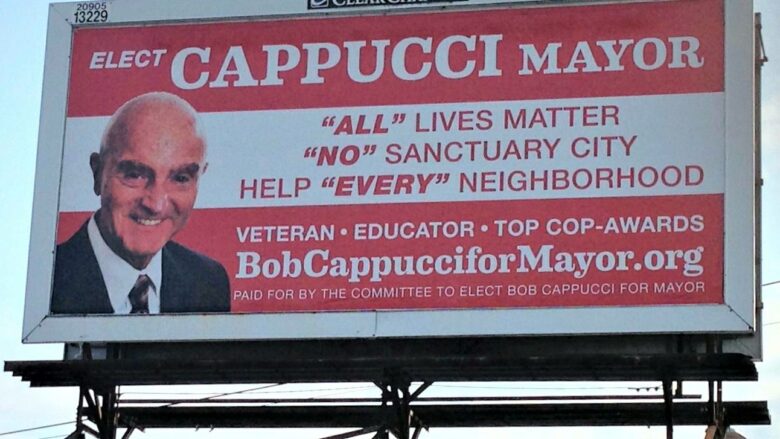 Offers conservative voters an alternative to mostly progressive field in the mayor's race
From NewBostonPost.com:
"Bob Cappucci wants you to know that you don't have to vote for a pro-abortion liberal Democrat for mayor of Boston.
The lifelong East Boston resident is a candidate on the ballot in the Tuesday, September 14 preliminary election — even though he's not getting much media attention.
The 76-year-old, who served in the Boston Police Department from 1996 to 2010, describes himself as a conservative Democrat and a union Democrat. He is passionately pro-life, opposes sanctuary cities, supports the police, and wants to keep Boston's exam school system in place.
He comes into the race with political experience. He served as an elected member of the Boston School Committee from 1988 to 1992, before then-mayor Raymond Flynn led a successful effort to make school committee member an appointed position. He sought the Democratic nomination for state representative in the First Suffolk District twice (1978 and 1980) and the Democratic nomination in the Eighth Congressional District three times (1982, 1984, and 1986). He has run for city council and was a candidate for mayor in 2013 and 2017. While he didn't make the ballot in 2013, he did in 2017 but came in third place to then-incumbent Marty Walsh and then-city councilor Tito Jackson. Walsh got 62.52 percent of the vote, Jackson got 29.07 percent, and Cappucci got 6.7 percent."
Read more at NewBostonPost.com.