EASTIE Coalition to host medication collection sites at the East Boston Neighborhood Health Center and Recovery on the Harbor as part of National Prescription Drug Take Back Day
Boston, MA (April 17, 2023) — On Saturday, April 22, East Boston Neighborhood Health Center (EBNHC) as part of The East Boston Alliance for Support, Treatment, Intervention and Education (EASTIE) Coalition will be supporting National Prescription Drug Take Back Day to help reduce easy access to addictive drugs.
National Prescription Drug Take Back Day aims to provide a safe, convenient, and responsible means of disposing of prescription drugs, while also educating the public about the potential for addiction and misuse of medications. As part of the initiative, EBNHC will be collaborating with Recovery on the Harbor (RoH) to offer two neighborhood collection sites to increase community participation in East Boston.
"As we saw in the most recent Boston Indicators report, the COVID-19 pandemic created a community-wide mental health crisis, with corresponding increases in substance misuse, particularly among the Latinx population and other communities that were hit hard by the pandemic," said Nancy Slamet, Director of the EASTIE Coalition. "Participating in Prescription Drug Take Back Day is an important step everyone in our community can take in preventing and reducing substance use among our youth."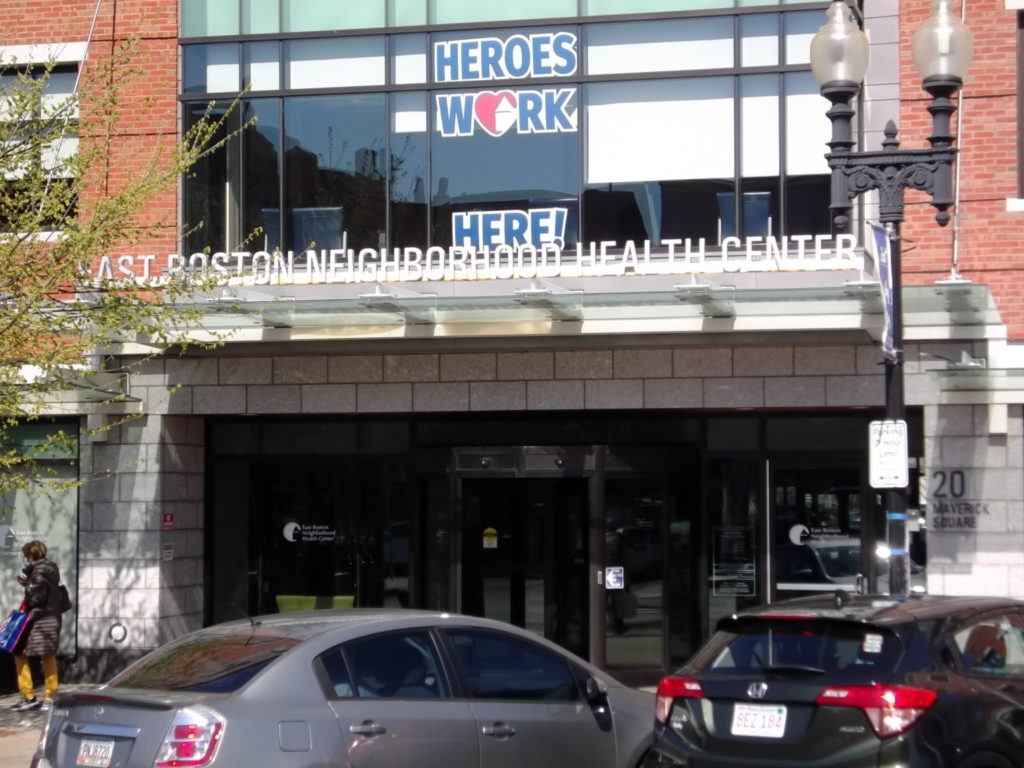 Together with Drug Free Communities and the MGH's Center for Community Health Improvement, the EASTIE Coalition works to address the mental health stressors, trauma and inequities that drive East Boston youth and residents to turn to substances as a coping mechanism.
In response to these challenges, EASTIE is taking a strengths-based, healing-centered and systems change approach to foster resilience among youth, families, and the community as a whole. Coalitions across the country that use this approach have achieved amazing results in preventing and reducing substance use in their communities. The EASTIE coalition is confident they can do the same in East Boston, and invites everyone to help make this happen!
Residents can drop off their unwanted medications at the collection sites located at EBNHC's location at 20 Maverick Square from 10:00 a.m. – 12:00 p.m. and RoH's location at 983 Bennington Street from 12:00 p.m. – 2:00 p.m. The Boston Police Department (East Boston A-7) and the BPD Drug Unit will collect and dispose of the turned in medication.
As a year-round effort to support drug safety, EBNHC also offers a permanent prescription drug drop box in the waiting room of its 10 Gove Pharmacy location.
ABOUT EBNHC
East Boston Neighborhood Health Center (EBNHC) is one of the nation's largest Federally Qualified Health Centers (FQHCs) and the largest community health center in Massachusetts, serving over 100,000 patients and recognized by the Health Resources and Services Administration (HRSA) as a Health Center Quality Leader. For more than 50 years, EBNHC has offered access to comprehensive care for the underserved populations of Chelsea, East Boston, Revere, Winthrop, Everett and Boston's South End. EBNHC is dedicated to promoting and sustaining healthy communities, families, and individuals by providing accessible, person-centered, compassionate, and high-quality health care services to all who live and work in our service area. For more information, please visit www.ebnhc.org