The 1st Annual Italian American Cultural Celebration will be held on Monday, October 10, 2022, at The Tall Ship East Boston. The event, hosted by The Italian American Alliance (IAA), will celebrate Italian American culture; a major sponsor of the event is the NIAF (National Italian American Foundation). Italia Unita and the Pirandello Lyceum are also sponsors.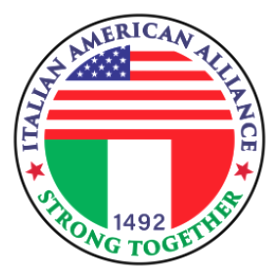 "It is our goal to promote and highlight our Italian legacy and the many contributions Italians have brought to this country. Our hardworking Italian immigrants were a strong piece in building America to what it is today. I, along with our children and grandchildren appreciate our ancestor's struggles. We took what was taught to us through education and the installation of values to help us continue to contribute to many areas. Today we showcase our talents with music, arts, and cuisine." said Dom Amara, CEO of the IAA.
The event takes place from 11AM until 3PM at East Boston's newest attraction, The Tall Ship, which boasts the most amazing views of the Boston Harbor/Skyline. Vendors will line up with Italian food, children will be treated to special activities such as games (with prizes), a magician, face painting, paper mâché building, and inter-active character performances with "Anna and Elsa." Live music entertainment will be brought by DJ Ross Zagami, Ray Cavicchio on the "Cavi-Chord," Cory Pesaturo, world champion accordionist, and Boston's premiere Acapella group, Street Magic.
There will also be a wide variety of Italian specialties from which to choose: brick oven pizza by Montilio's; sausages and more by The Sausage Guy; arancini, coffee and espresso by Brelundi; cannolis by Roma Bakery; limoncello baked goods and limoncello tasting by Fabrizia; Italian pastries and so much more; also, there are cash bars on the premises. A variety of non-food vendors will also be on-site.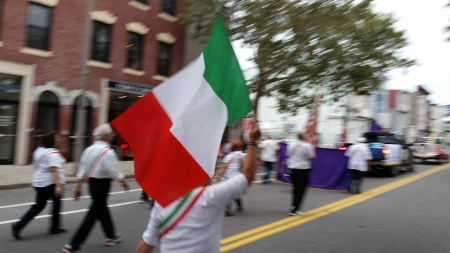 The Tall Ship is located at 1 East Pier Drive, Pier One, East Boston. Valet Parking is available. T accessible on the Blue Line MBTA stop Maverick Station, one block down. Water Shuttle from Long Wharf directly to the Tall Ship (MBTA fares).