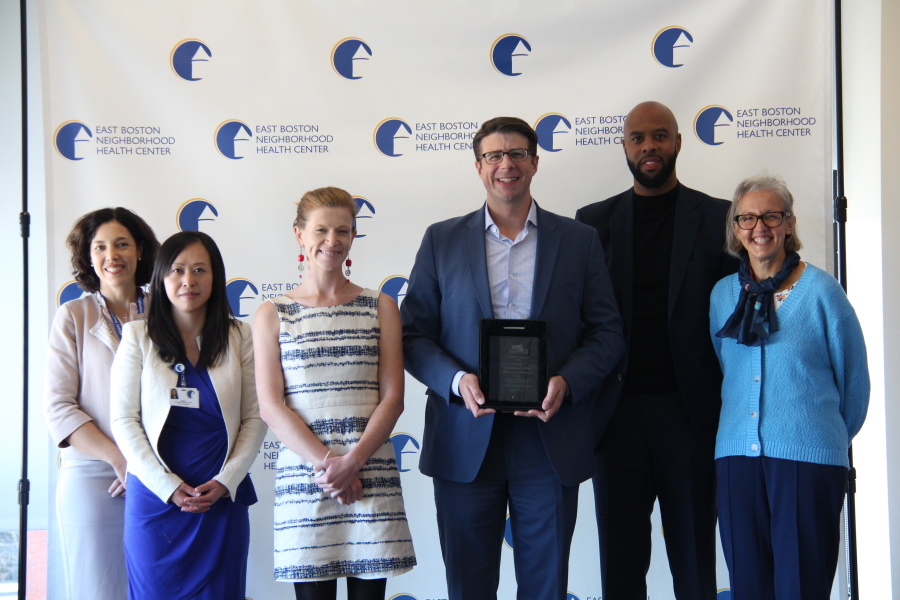 (East Boston, September 15, 2022) The East Boston Neighborhood Health Center (EBNHC) recently lauded state Representative Adrian Madaro for his leadership on Beacon Hill increasing awareness of the PACE program among individuals seeking long-term services.
The EBNHC's Neighborhood PACE program is a branch of the national PACE program — a Program of All-inclusive Care for the Elderly. Neighborhood PACE is an at-home healthcare service for adults 55+ that enables participants to stay healthy, active, and independent through integrated healthcare and various wellness programs at home and in the community.
The PACE Awareness bill has been passed through two committees and will be re-filed again next session. This progress is a testament to Madero's commitment to advancing PACE awareness so local elders can get the assistance they need without compromise.
To honor his support, Mass PACE awarded Madaro with the MassPACE Legislative Champions award. This award is in recognition of state legislators who are enthusiastic champions of PACE, and advocates for the populations the program serves.
The award ceremony took place at the Neighborhood Health Center on September 15, 2022.
To learn more about the PACE program visit, www.ebhnc.org.