[Editor's Note: There will be a race for Suffolk County Sheriff as Calixte takes on incumbent Steve Tompkins]
Learn more at sandyforsheriff.com
BOSTON — Today, Sandy Zamor Calixte announced her candidacy for Suffolk County Sheriff. A community leader and longtime public safety professional, Zamor Calixte is running to change the Department to better serve the community by improving programming and making services more accessible, increase transparency and accountability, and address the systemic barriers in our public safety system. You can watch her full announcement speech here.
"I am proud to be announcing my candidacy for Suffolk County Sheriff after nearly two decades of service" said Zamor Calixte. "For the last two decades, I have done the work behind the scenes to make our Department more equitable, transparent, and community-centered. But after working within the system and pushing behind the scenes for change, it is clear to me that the only way to implement the change we need in this Department to better serve our community is new leadership. I know that I am that leader."
Zamor Calixte is running on a platform of reforming the Department to ensure it is a place where people leave better than when they came and also a place where Department staff can come to work every day proud knowing they were part of a system of change.
For the last 16 years, Zamor Calixte served in the Suffolk County Sheriff's Department, working to address systemic barriers in our criminal legal system and build a community-first approach. She was first hired by the Department in 2006, as the Coordinator of Community Outreach and Youth Programming, and was promoted to the position of Director of External Affairs in 2013, before becoming the Chief of External Affairs and Communications in 2014.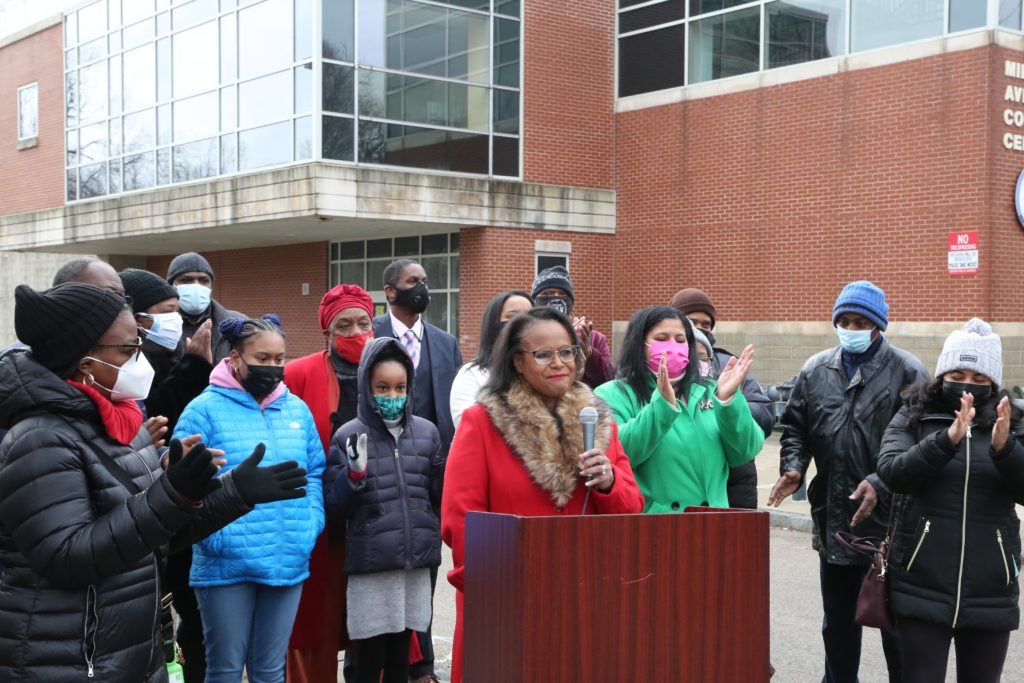 Throughout her time with the Department, she oversaw all external programs for the Department, including the Choice and JailBrake programs, Department initiatives that worked to educate and empower youth to make good choices, launched the Department's Summer Enrichment Program which created pathways for students residing in Suffolk County to explore careers in law enforcement, and helped build a coalition effort with community organizations to curb youth gang violence.
She has also been a civic leader in the community for over two decades. She holds a Masters in Criminal Justice from Northeastern University, a Bachelors of Arts in Psychology, and a Graduate Certificate in Social Justice from Harvard Extension School.
Media coverage: