Targeted speed restrictions remain in place while track inspections continue on Red, Orange, Blue, Green, and Mattapan Lines.
BOSTON – The MBTA is advising riders to plan for additional travel time and longer headways on the Red, Orange, Blue, Green, and Mattapan Lines this week as MBTA engineers continue to perform repair validations and speed verifications following a Department of Public Utilities (DPU) site visit last week. Riders are encouraged to use the T's Trip Planner tool at mbta.com/trip-planner for a list of travel options, including bus routes that run parallel to subway service.
On Friday, the T replaced the global speed restrictions on the Red, Blue, and Orange Lines with targeted block speed restrictions between 10-25 mph in areas that still needed to be inspected or where track conditions do not permit normal speeds. The Green and Mattapan Lines remain under a global speed restriction of 10-25 mph while inspections continue.
MBTA crews remain in the field verifying that speeds are appropriate for sections of track identified by recent geometry car testing that may require mitigation, meaning the results of the testing matches field inspections by MBTA track engineers and independently verified by third party consulting engineers. Once speeds are verified, the T will proceed with validating that track defects identified in the geometry testing were repaired during previous work or report where repairs remain pending.
"We understand that riders are frustrated, and we thank them for their patience as we work hard to deliver the reliable system they expect and deserve," said MBTA Interim General Manager Jeffrey Gonneville. "The decision to implement these speed restrictions was taken because the safety of our riders and employees is a top priority. We will continue to keep riders updated as we develop a timeline for the completion of this work and a return to a more normal schedule."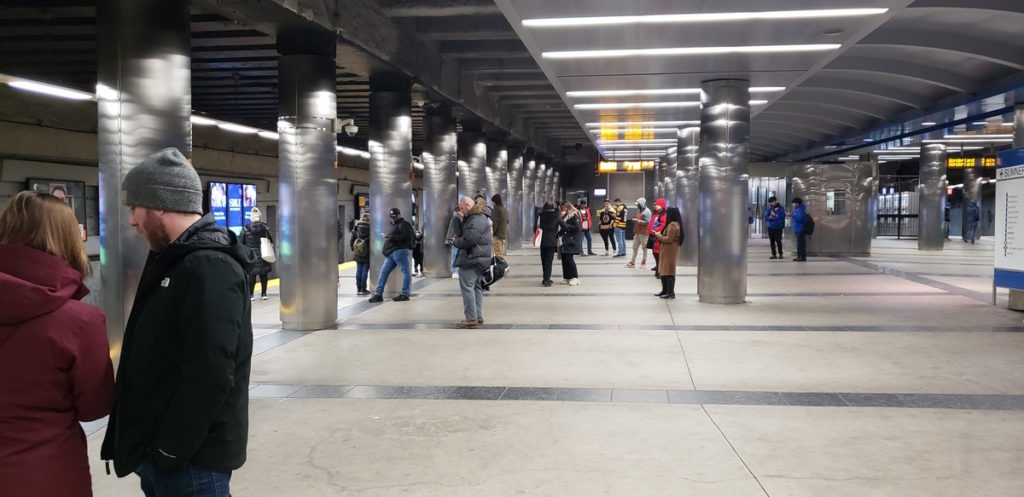 Block speed restrictions of 10-25 mph remain in place on the heavy rail subway lines. This represents 31.9% of track. There are 19 block speed restrictions on the Orange Line, 39 on the Red Line, and six on the Blue Line. These are in addition to speed restrictions that had previously been in place on these lines prior to the March 9 system-wide slow order. A block speed restriction is a length of track that may include multiple defects that need to be investigated or mitigated. As each defect is validated and corrected as needed, the length of the block speed restriction will be reduced until the block is fully removed.
A track geometry car is used to test several parameters of track geometry including measuring position, curvature, alignment of track, smoothness, and the cross level of the two rails. The car uses a variety of sensors, measuring systems, and data management systems to create a profile of the track being inspected. The MBTA instituted global speed restrictions last week because the Authority was not satisfied with the quality of the documentation that supports the mitigation that followed recent geometry car testing. The MBTA typically performs geometry testing twice each year. The last series of geometry testing took place in the fall of 2022 and February 2023. The MBTA is performing a full and complete review of the circumstances that led to this situation.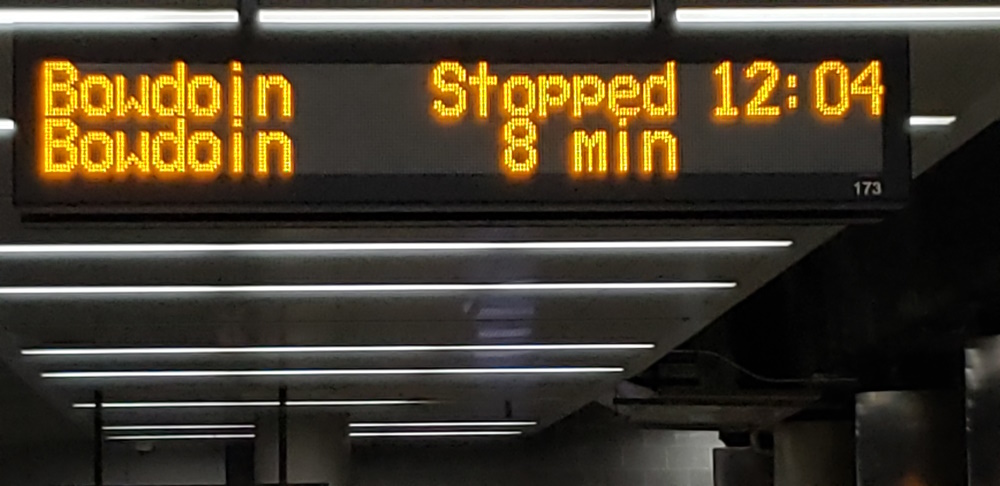 For more information, visit mbta.com, or connect with the T on Twitter @MBTA, Facebook /TheMBTA, Instagram @theMBTA, or TikTok @thembta.
Source: MBTA