EAST BOSTON NEWS
Using the latest 311 data available for East Boston (CY 2020), we took a look at some local trends when it comes to 311 service calls. At this writing, data for 2021 is not yet available at the City of Boston's website.
For East Boston the Citizens Connect App was the most popular method to contact City Hall for Service Calls suggest as parking enforcement, housing complaints, broken street lights etc. The plain old telephone was the second preferred method with 5,269. There were 16,676 calls made from East Boston in 2020.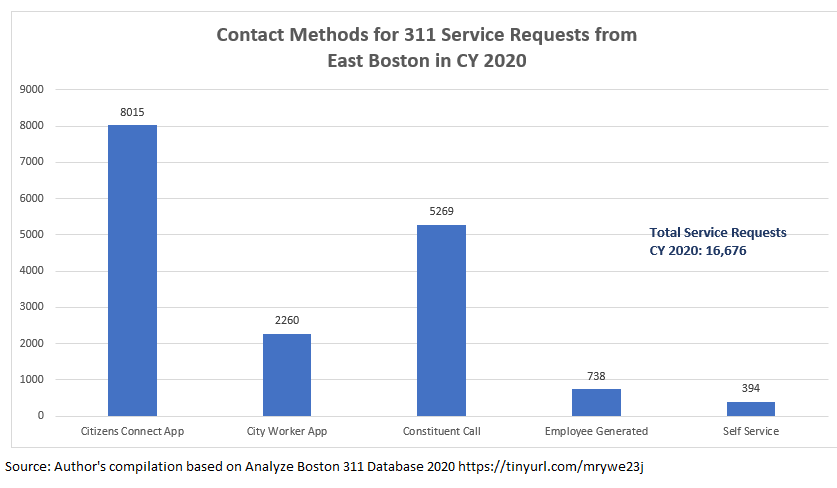 Complaints and requests for parking enforcement was by far the most requested service. The following is the top ten for East Boston for 2020. Street cleaning requests came in a distant second.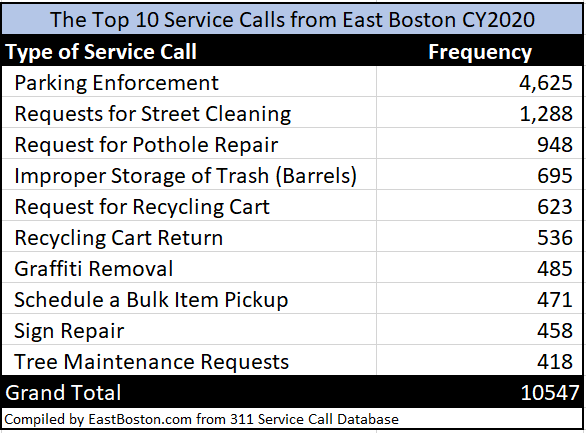 Which precinct placed the most calls? Precinct 4 placed the most calls to City Hall in 2020 with Precinct 3 finishing second.