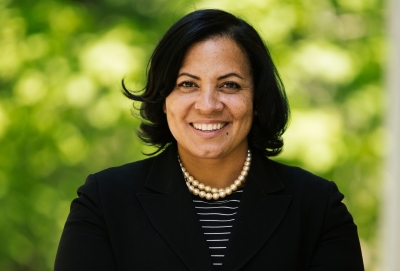 (BOSTON, December 6, 2018) – Suffolk County District Attorney-elect Rachael Rollins is pleased to announce the formation of her transition team, a collection of retired judges and law enforcement officials, returning citizens, former prosecutors, criminal defense attorneys, clergy members, academics, and select members of the local community who, by their lived experiences, reflect the vast and varied means by which a prosecutor's office engages with the community it serves. 

The team's work will be guided by Rollins' transition co-chairs, Martin Murphy of Foley Hoag and Natashia Tidwell of Hogan Lovells, and a six-member steering committee comprised of talented and experienced criminal defense attorneys, former prosecutors, and recognized experts in community engagement.  

Transition Steering Committee

Reverend Willie Bodrick, II is an ordained Baptist minister serving as the Associate Pastor of the Historic Twelfth Baptist Church in the Roxbury neighborhood of Boston. He also serves on the Board of Advisors of the Roxbury YMCA and as the Chairperson of the Boston Network for Black Student Achievement. Rev. Bodrick is a 2010 graduate of Georgetown University (BA) and 2014 graduate from Harvard Divinity School (M. Div.). He previously served as the Outreach Coordinator in the Community Engagement Division of the Massachusetts Office of the Attorney General Maura Healey. Rev. Bodrick is currently a second year (2L) Juris Doctor candidate at Northeastern University School of Law.  He is a proud member of the Omega Psi Phi Fraternity, Inc. 

Nurys Camargo is the Regional Director of External Affairs for AT&T Massachusetts and Rhode Island. Prior to AT&T, Camargo was a Senior Policy Advisor for the Massachusetts Executive Office of Public Safety and Security, where she worked on various issues surrounding youth violence, witness protection and reentry. Camargo is the founder of Chica Project, a year-long social enterprise for Latinas and women of color ages 14-18, which is devoted to closing the opportunity divide for young women.  She holds a master's degree in public administration from Baruch College in New York City, and a Bachelor of Science degree in criminal justice from Mount Ida College. 

Jessica D. Hedges is a founding partner of the firm Hedges & Tumposky, LLP, a Boston firm focusing on criminal defense and civil rights litigation.  Much of Hedges' professional life is inspired by her conviction that over-reliance on incarceration is a source of social ills rather than a remedy for them.  Thus, in addition to traditional advocacy she devotes significant professional energy to supporting, developing, and teaching about meaningful alternatives to incarceration.  Hedges taught the Criminal Advocacy Clinic at Northeastern University School of Law for several years, where she instructed students in trial advocacy skills, and supervised them in actual representations in district courts.  She was also selected by the United States District Court of Massachusetts to be the Chair of the Criminal Justice Act Board, which assists the court in the selection and administration of the Criminal Justice Act Panel, a slate of attorneys who are authorized to accept court appointments on behalf of indigent defendants. The Board acts as a liaison between the Court and the defense bar and advises the Court on matters pertaining to the practices and policies of the Court. 

Justice (Ret.) Geraldine Hines is the Huber Visiting Professor at Boston College Law School having previously served as an Associate Justice of the Massachusetts Supreme Judicial Court ("SJC").  The first black woman ever appointed to the SJC, Justice Hines served the judiciary and the Commonwealth with distinction for 16 years.  A Mississippi native, Justice Hines graduated from Tougaloo College and the University of Wisconsin Law School.  Upon graduation she became a staff attorney at the Massachusetts Law Reform Institute, engaging in prisoner's rights litigation, and then practiced criminal law with the Roxbury Defenders' Committee in positions of progressively greater responsibility culminating as the Director of the Committee. Following her tenure as a staff attorney at the Harvard University Center for Law and Education, Justice Hines entered private practice, appearing in state and federal courts on criminal, administrative, labor and family law matters. Of particular note, she continued to litigate civil rights cases, including employment discrimination and police misconduct claims, as a founding partner in the first law firm of women of color in the New England region. She began her judicial career in 2001 as an associate justice of the Superior Court and served on the Appeals Court for one year before her appointment to the SJC in 2014 where she sat until her retirement in 2017.  

Daniel P. Mulhern is Senior Advisor to Mayor Martin J. Walsh and Director of the City of Boston's Office of Public Safety. Mulhern is responsible for establishing cross agency and cabinet coordination to tackle the challenging and complex problems that lead to and perpetuate violence.  Prior to joining the Walsh administration, Mulhern was a prosecutor for close to fifteen years and Chief of the Gang and Safe Neighborhood Unit in Suffolk County District Attorney Daniel F. Conley's Office.  Mulhern has been recognized locally and nationally for his work in public safety and community partnerships.

Donna Patalano previously served as Chief of Professional Integrity & Ethics at the Suffolk County District Attorney's Office. In that role, she worked to create the state's first Conviction Integrity Program and served as chief of the office's Training Program. In 2015, the SJC appointed her chair of the Board of Bar Overseers, the agency responsible for the discipline of state's 60,000 active attorneys. Patalano appeared regularly in the Supreme Judicial Court, Appeals Court, and Suffolk Superior Court, both as a prosecutor and as appellate counsel for indigent clients. She served as a member of the SJC's Committee on Grand Jury Practice, Winchester's Zoning Board of Appeals, and as chair for its Town Counsel Search Advisory Committee. She currently is a member of the Mass Bar Association's Criminal Justice Section Council. Following her graduation from Boston College Law School, she clerked for the Honorable Elspeth Cypher, Associate Justice of the Massachusetts Appeals Court.
Source: Donna Patalano