Pledges to build new deeply affordable, energy-efficient housing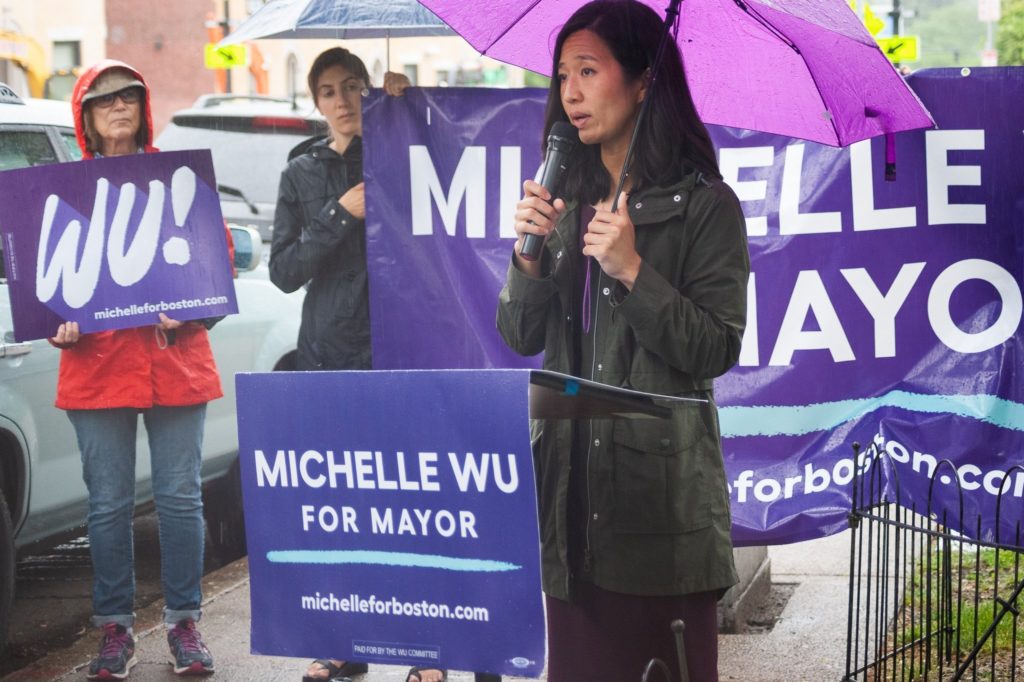 Michelle Wu calls for $200 million in Boston's federal funds to be spent on housing; Pledges to build new deeply affordable, energy-efficient housing
(Boston, MA; June 14, 2021) — Today, Michelle Wu called for housing stability and affordability to be the centerpiece of Boston's federal relief fund spending, calling for $200 million of the $500 million Boston is set to receive from the federal American Rescue Plan to be spent on directly on housing solutions, including programs that prevent the displacement of residents, support community land trusts, expand access to homeownership, fund capital repairs to Boston's public housing, and build new, deeply-affordable, energy-efficient housing.
Claiming that housing is too vital to be left solely to the private sector, Michelle Wu also called for Boston to accelerate bold, creative solutions like integrating housing with the redevelopment of municipal assets like libraries, schools and parking lots, currently being explored at the Egleston Square branch of the Boston Public Library; take advantage of low interest rates to build new housing through the City's capital budget; and invest in cost-saving retrofitting for Boston residents. Her call comes at the start of a week of events across the city to highlight and propose solutions to Boston's housing crisis.
A comprehensive solution to Boston's housing affordability, climate resilience, and transit crises is currently hampered by a Boston Planning and Development Authority (BPDA) that approves developments on a case-by-case basis, without clear zoning rules or a master plan. Michelle Wu has called to abolish the BPDA and replace it with a public planning agency that can zone for affordability, density, resilience and transit connectivity. With a new citywide approach to housing creation and the greening of existing stock to save families much-needed funds, Boston can prioritize the creation of needed housing stock rather than relying on the whims of the private market.
"The top concern I hear from families as I'm knocking on doors, at events and speaking with neighbors is the need for housing affordability and the stress of spending more and more to try to stay in Boston. Ensuring everyone has a roof over their heads is too important to leave to the private sector. We need to invest in building new affordable housing, and to be creative by building on top of municipal assets. And we need to save residents money and meet our climate goals by retrofitting homes, and ensuring that our housing stock is affordable, resilient and energy-efficient," said Michelle Wu.
"A report released in 2020 by City Life and researchers at MIT showed that evictions disproportionately affect communities of color. The climate crisis also disproportionately affects communities of color and it is important for the next Mayor of the City of Boston to address these issues simultaneously in order to help create a Boston that is safe, affordable and livable for all people," said Reverend Vernon K. Walker, Massachusetts Sierra Club Executive Committee Member.
Source: Michelle Wu for Mayor Campaign 6/14/2021