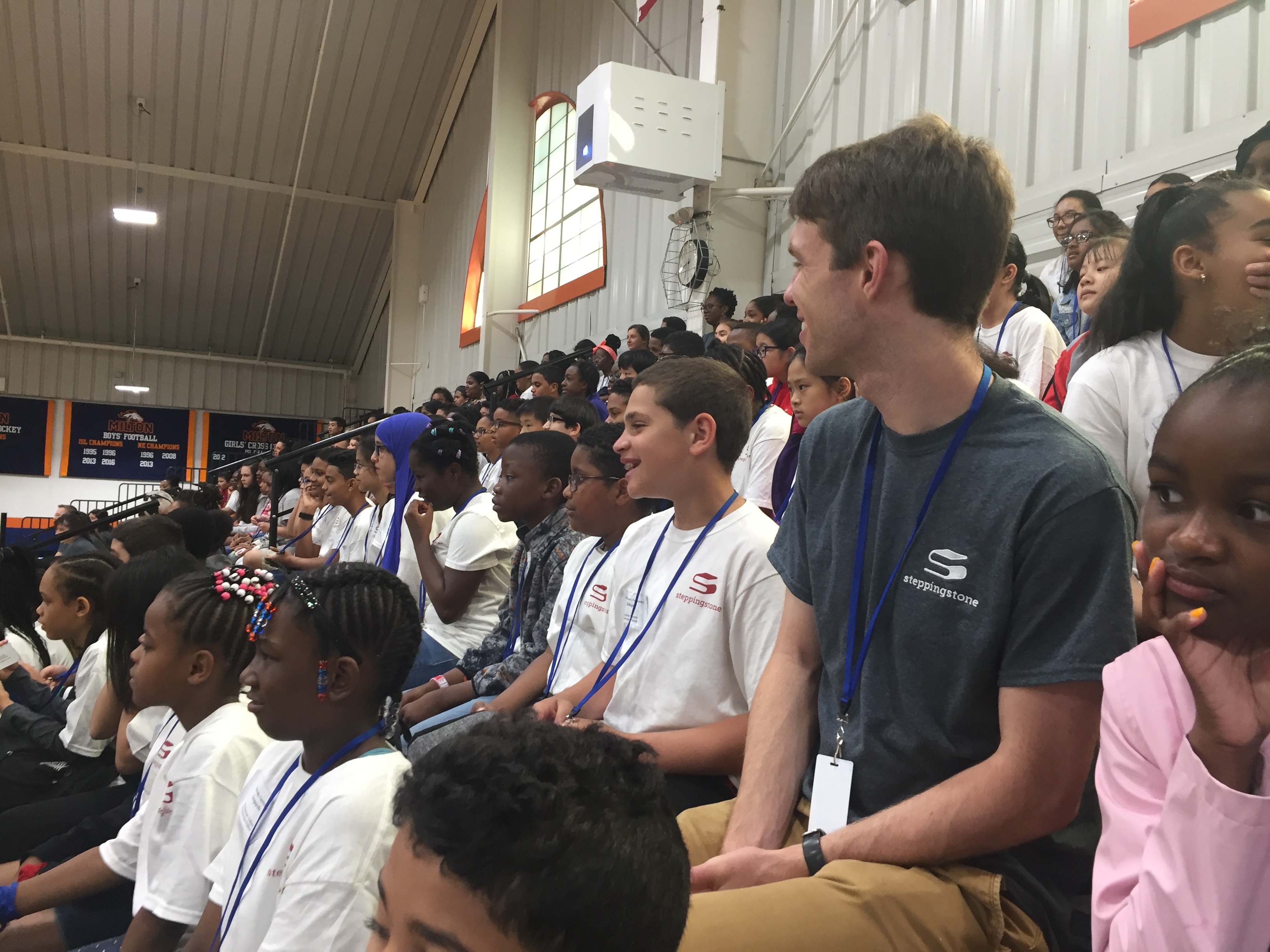 BOSTON, MA — The Steppingstone Foundation announced today that it has received a $75,000 grant from the Boston Foundation. The grant will support Steppingstone's College Services program, which seeks to increase college persistence and success among more than 500 college-age Steppingstone Scholars each year.
"This grant will allow us to provide more comprehensive support to Scholars as they transition into college and navigate their path to college graduation," Steppingstone President Kelly Glew said today. "We look forward to building upon our 30-year record of helping Scholars to successfully earn their college degrees by providing support during the college application and enrollment process, financial aid counseling, and one-on-one advising during the college years."
Paul Grogan, President and CEO of the Boston Foundation, said of the award:
"We are particularly pleased to invest in an organization whose important work is so closely aligned with the Foundation's commitment to increase the college graduation rate for low-income, minority, and first-generation college students from public schools in Boston by providing academic and social-emotional support to students."
Founded in 1990, The Steppingstone Foundation is a non-profit organization that develops and implements programs that prepare underserved students for educational opportunities that lead to college success. Each year, Steppingstone provides 12+ years of academic and social-emotional support to nearly 1,600 Boston students from traditionally marginalized communities to help them get into and through college. Steppingstone is also a partner of Boston Public Schools. For more information about The Steppingstone Foundation, visit tsf.org or call 617-423-6300.
The Boston Foundation, Greater Boston's community foundation, brings people and resources together to solve Boston's big problems. Established in 1915, it is one of the largest community foundations in the nation—with net assets of $1.2 billion. Funds for this grant come from the Boston Foundation's Permanent Fund for Boston, Greater Boston's only endowed fund focusing on innovative solutions to the region's most pressing problems. The Fund has been made possible by more than a century of gifts from those who seek to support those solutions. For more information about the Boston Foundation, visit tbf.org or call 617-338-1700.