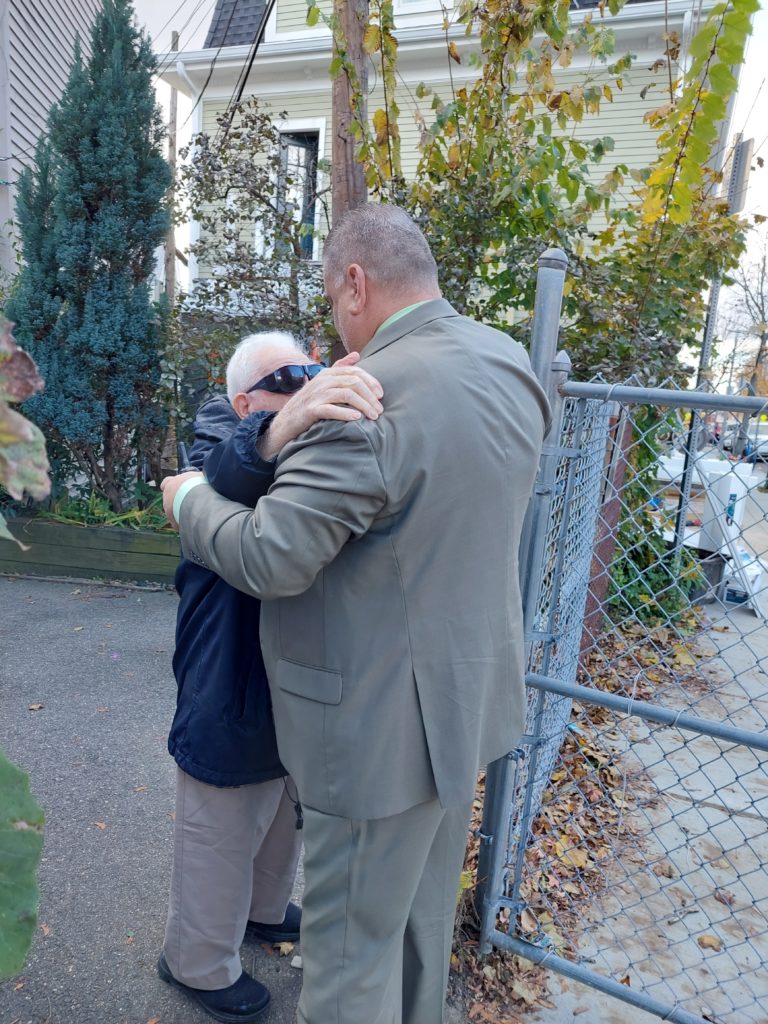 Longtime East Boston resident Stanley Buonagorio turned 100 last week.
Stanley is a fixture in the Eagle Hill neighborhood. He spent almost his entire life at the same address. It's the house, Stanley's parents told him, that was built by legendary Clippership builder Donald McKay for his sister, Mrs. Covington. It's the home he returned to each day after his shift at the Sumner and Callahan Tunnels as an employee of the Massachusetts Turnpike Authority. It's also the house across from East Boston High School.
Just as significant as the story about his home is his life-long relationship with the high school community. Both Stanley and the school have aged gracefully.
Stanley was two years old when the cornerstone for the high school was laid and about four years old when the building was finished. Throughout his life, Stanley kept his eyes of the building. A master electrician by trade, Stanley applied his knowledge for the good of the school's students. Approximately 20 years ago, Stanley urged the city and its contractors to beautify the stately high school. An unsightly electrical box diminished the radiance and stature of the high school which sits atop of Eagle Hill and posed a safety concern for students going back and forth.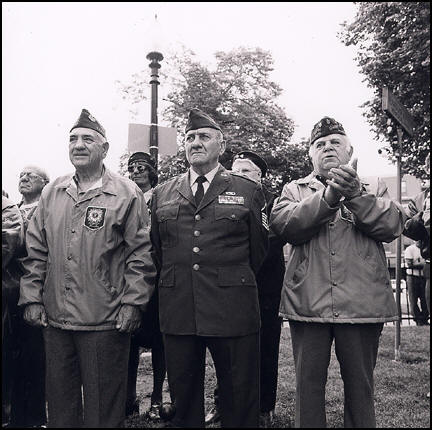 The high school community has been part of Stanley's life, although he never attended the school. Stanley is a graduate of the old Boston Trade School. He also served in the U.S. Navy. In the 1980s and approaching the age of 80, he served as a volunteer to help several teachers in the then-English as a Second Language classes.
Speaking only Italian when he entered school and struggling to keep up (like many of his childhood friends), Stanley has a special place in his heart for students learning the English language. His own experience most definitely inspired the many students whose first language was not English. From learning the language years ago, Stanley went on to excel at Boston Trade. He's fond of saying that there he received a college education in high school!
Stanley has always been proud of his Italian heritage and his East Boston community.
Last week his family held a gathering at Spinelli's in Day Square to celebrate his 100th birthday. Meanwhile, his extended family from EBHS wrote letters and baked cupcakes for his new milestone. Many teachers crossed the street last week to drop off a card or a note thanking him for his military service. One teacher recalled how Stanley's story mirrored her own grandfather's story.
Today, Stanley is grateful for each day and is proud of his faith.
"All I can say that God bless those who are trying to do the right thing. It's an awful world that could use some common sense."
Many years ago, Stanley would impart similar wisdom with tunnel co-workers and neighbors over morning coffee at Delma's Donuts at the corner of London and Maverick Streets. There you would receive a college education within the minutes of a coffee break.
All the best to you Stanley Buonagorio.
Special Thanks to Nina Gaeta Coletta.
Updated 3:30 p.m (11/16/2021).