By ELENA EBERWEIN
SPECIAL TO EASTBOSTON.COM
As East Boston faces urgent issues such as the lack of affordable housing, equity in education, and climate change, the two leading Boston City Council candidates Gabriela Coletta and Tania Del Rio are stepping up to address how they will balance the needs of District 1. The race for the District 1 seat on the city council began after Lydia Edwards was elected to the state senate in January.
District 1 encompasses East Boston, Charlestown, and the North End; these are three neighborhoods with varying populations and needs.
In talking about neighborhood issues and finding solutions, both candidates stressed the importance of the inclusion of every voice.
As the former Chief of Staff for City Councilor Lydia Edwards, Coletta is familiar with the district's demographics. She says, "In order to balance, you need to be proactive and intentional with who you're reaching out to and how to set the table."
A 2020 Boston Planning and Development Agency report showed that children under 18 make up approximately 20 percent of the populations in Charlestown and East Boston, much higher than the North End. While the North End population is primarily young adults. The neighborhoods vary when it comes to diversity with 49.5 percent of the East Boston population being foreign born, versus 15 percent in Charlestown and 13 percent in the North End.
Coletta said one solution to prioritizing the needs of these populations would be to bring in community organizations and nonprofits based on specific social policy. As an example, she said, "I can't presume to know what it's like to be undocumented. I need to bring that perspective in and am fighting for them."
Del Rio said that while the three communities do have different needs, they all are also facing similar challenges when it comes to development and climate change. She says, "I think it all has to start with a leadership style that prioritizes listening."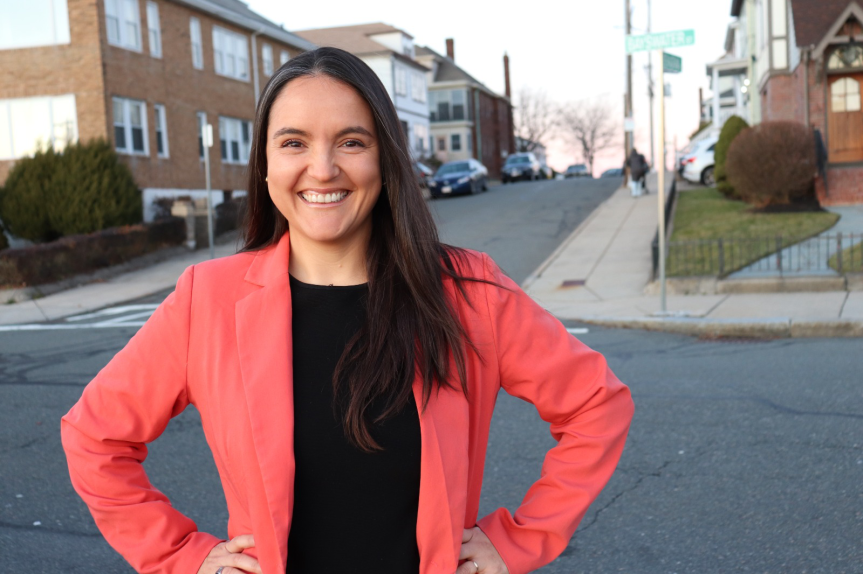 Since the three neighborhoods are divided by Boston Harbor, Del Rio says, "The connectivity isn't what it should be."
Del Rio says she sees Boston Harbor not as something that should separate the communities in the district, but as an opportunity to unite all three neighborhoods. She said expanded ferry access could help link the neighborhoods by providing residents with an alternative mode of transport. This could also reduce traffic through the tunnels, helping ease the burden of emissions from vehicle congestion.
Boston has an urgent housing crisis that the next District 1 city councilor will have to face if elected. In East Boston, luxury development has contributed to the displacement of long-time residents as the neighborhood becomes less affordable.
Both candidates hope to push the city to invest in affordable homeownership programs. Speaking from her own experience, Del Rio recalled the purchase of her first home, which is an income-restricted property. She wants to see the number of income-restricted units increase and see programs for down payment assistance rise.
"When people become homeowners they become invested in the community more," notes Del Rio. At a recent Orient Heights Neighborhood Council meeting, she also discussed potential property tax breaks for residents on a fixed income.
While the rising prices of rent and real estate continue to push residents out of the city, the district faces another urgent issue. Due to climate change, flooding is predicted to displace residents as well. By 2050, Climate Ready Boston predicts sea levels will rise 21 inches. If action is not taken swiftly, nearly 11,000 residents could be displaced by flooding. Coletta says many of those who would be affected by flooding would be low-income residents.
"We are an environmental justice community," said Del Rio about East Boston. An environmental justice population is defined in Massachusetts by criteria including median household income, the minority population, and the lack of English proficiency in households.
Del Rio notes that East Boston is overburdened by air and noise pollution from Logan International Airport, a highway running through the neighborhood, and a proposed Eversource substation near Eagle Hill by Day Square.
On Monday February 28, Lydia Edwards introduced a home rule petition to help halt the electric substation, but the discussion has gone on for years in the community. Over 80 percent of the East Boston community voted against the Eversource plans in November 2021.
The Boston Public School system is another issue of concern to parents and children of East Boston. Both candidates have plans for educational reform to create equity among the neighborhood's youth.
Del Rio's Education Equity Plan includes creating climate-resistant and safe schools, expanding universal pre-k for all 3 and 4-year-olds, supporting the school committee, and finding a new superintendent.
Coletta plans to prioritize the mental health of our youth population after the Covid-19 pandemic. She says she will fight to increase the budget of the Office of Health and Wellness as well as the Office of Opportunity Gaps that helps support students from marginalized groups to thrive personally and academically. She also hopes to invest more in STEM and dual enrollment programs.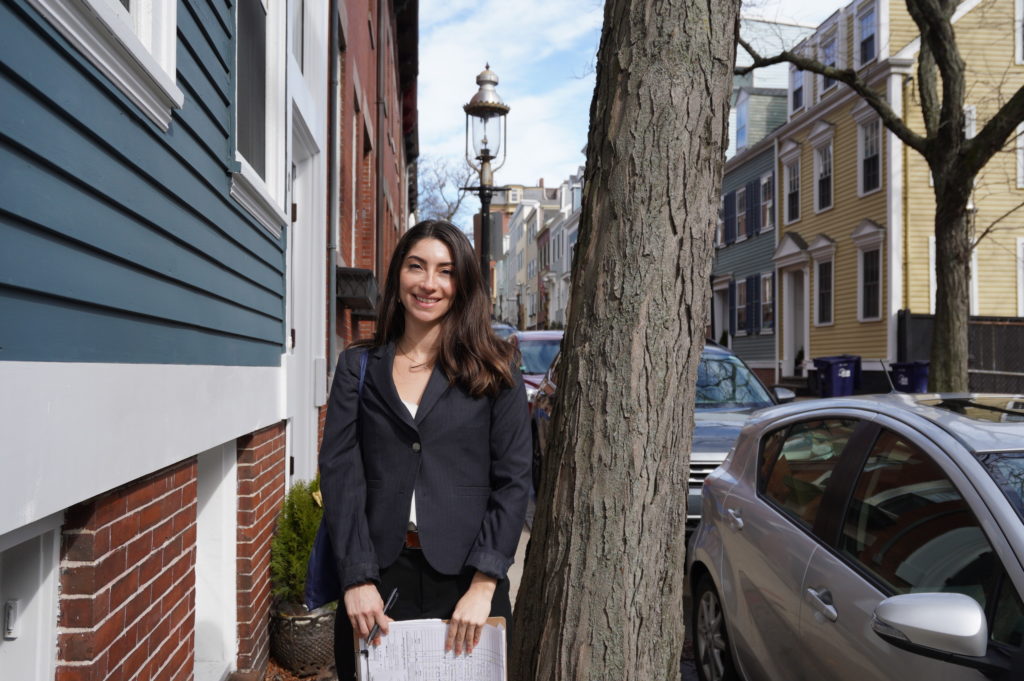 Both candidates are committed to ensuring that Boston Public Schools all have air filtration systems when they spoke at the recent Orient Heights Neighborhood Council
The candidates, both residents of East Boston, said they have unique perspectives that led them to enter this race.
Coletta is a "daughter of East Boston" and said she is very invested in the community she was raised. A fourth-generation Italian immigrant, Coletta attended Boston Public schools and has carried on a legacy of activism from an early age. Her parents were both activists, and she has been involved since they brought her to the airport runway protests in the '90s.
Coletta says she never saw herself running for office, but became "involved in electing women because I only saw men in positions of power."
For most of her professional life, Coletta has worked in politics on behalf of others. But now she says, "I'm stepping up because I have an obligation and civic duty."
As a 29-year-old candidate, Coletta can relate to the issues millennials are facing. "I have student loan debt, I don't feel like I can buy a home, I was rent burdened," she said. The U.S. Department of Housing and Urban Development defines rent burdened as having to pay more than 30 percent of household income towards rent.
"Our generation is going through so much, our neighborhoods are growing without us," said Coletta.
Del Rio is a proud Boston Public Schools mom and immigrant from Mexico City. She has worked in city government as the Executive Director of Boston's Office for Women's Advancement, as well as in the non-profit sector at YWCA Cambridge, an organization that helps women and children who have experienced homelessness and trauma.
Her experience becoming a resident makes her a relatable figure in a neighborhood that has the highest number of foreign-born residents in the city. She recalls, "When I first got here, I couldn't vote." She says she is running to be a strong voice to keep the community together.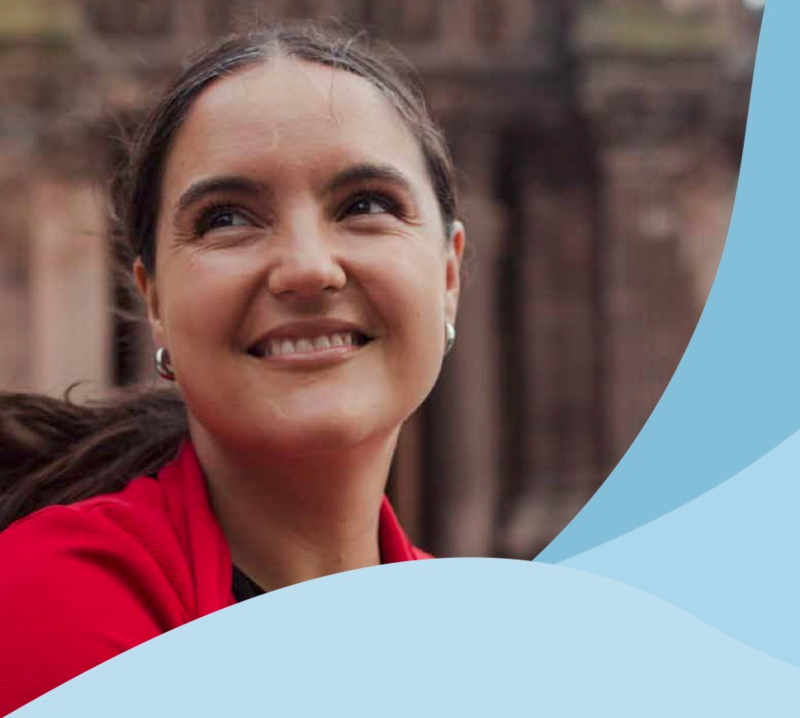 Del Rio emphasized the importance of East Boston as a neighborhood where people know each other. She describes her move from Eagle Hill to Orient Heights, as a welcoming experience, where new neighbors –one by one– all came out to help her and her family.
Del Rio encourages District 1 residents to get out and vote, but to also understand that "voting is one stop on the journey." There are many ways to be civically engaged regardless of immigration status, from knocking on doors to being a "good steward of your public spaces," said Del Rio. She also said on a state level we should be fighting for more voting access.
During the pandemic, the city expanded mail-in voting and early voting access which Coletta said is important to take advantage of these expansions. Coletta said, "I would implore people to get out there, and to also push the state, push whoever to ensure we have access to democracy."
To learn more about each campaign visit their websites: Del Rio for Boston and GabrielaColetta.com.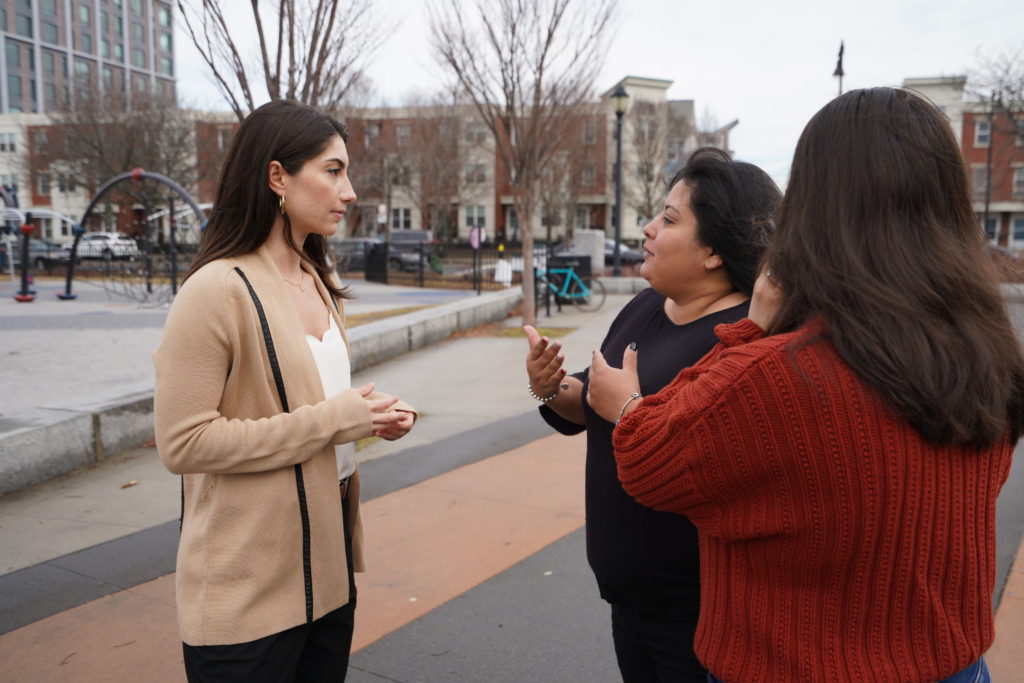 Elena Eberwein is a graduate student at Emerson College and an East Boston resident. She tweets @elena_eberwein