BY SAL GIARRATANI
SPECIAL TO EASTBOSTON.COM
Everyone keeps asking me if there's gonna be a Columbus Day Parade this year in East Boston since it's an even-numbered year? I ask them what they've heard and they say nothing. I reply then nothing it is!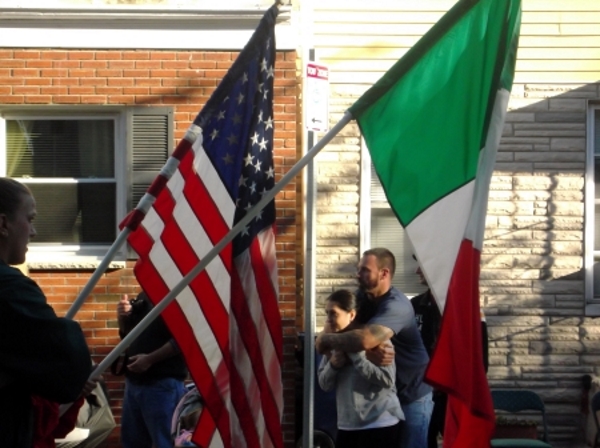 Apparently, Columbus Day has just been another victim of woke "Cancel Culture"  where everything in our past history is getting erased due to our past sins as a nation, going back not just to our Founding Fathers, but the Pilgrims too. I still have that image in my head from Baltimore during the Summer of Riots in 2020 when an Antifa mob brought down that Columbus statue and dragged it into the nearby Baltimore Harbor.
Closer to home, where was the outrage after the vandalizing of the Columbus statue over in the North End and Waterfront? Where was the outrage when the city subsequently removed the statue and the decision never to return it back to its stone base? Where was the outrage when City Hall changed Columbus day to Indigenous Peoples Day? If there was outrage it was muted.
Wouldn't it have been nice if Italian American community leaders had at least told us the parade was gone for at least this year? I read about it online on the official website for the parade. Don't get me started on our Italian American elected officials, all I heard from them  was the sound of crickets.
I am doubtful that there will ever be another Columbus Day Parade in either the North End or East Boston again. I could be wrong but if it does happen again, it will be up to all of us to make it happen. What has been done to Columbus is an injustice and to not just to him but to all of us who are a part of the Italian American community.
However, on a more uplifting note, there will be a celebration honoring Columbus and all Italian Americans who are proud of their heritage and their heroes. It will be happening on the Christopher Columbus Holiday, October 10 down at the Tall Ship, Pier 1 from 11:00 am until 3:00 pm. over on the East Boston Waterfront.
I will be there, will you?