Events in or related to East Boston. Contact editor@eastboston.com to post your event. Scroll down for events posted earlier. Most recently received events are at the top of this calendar.
October 30, 2022
B.A.A Road Race in East Boston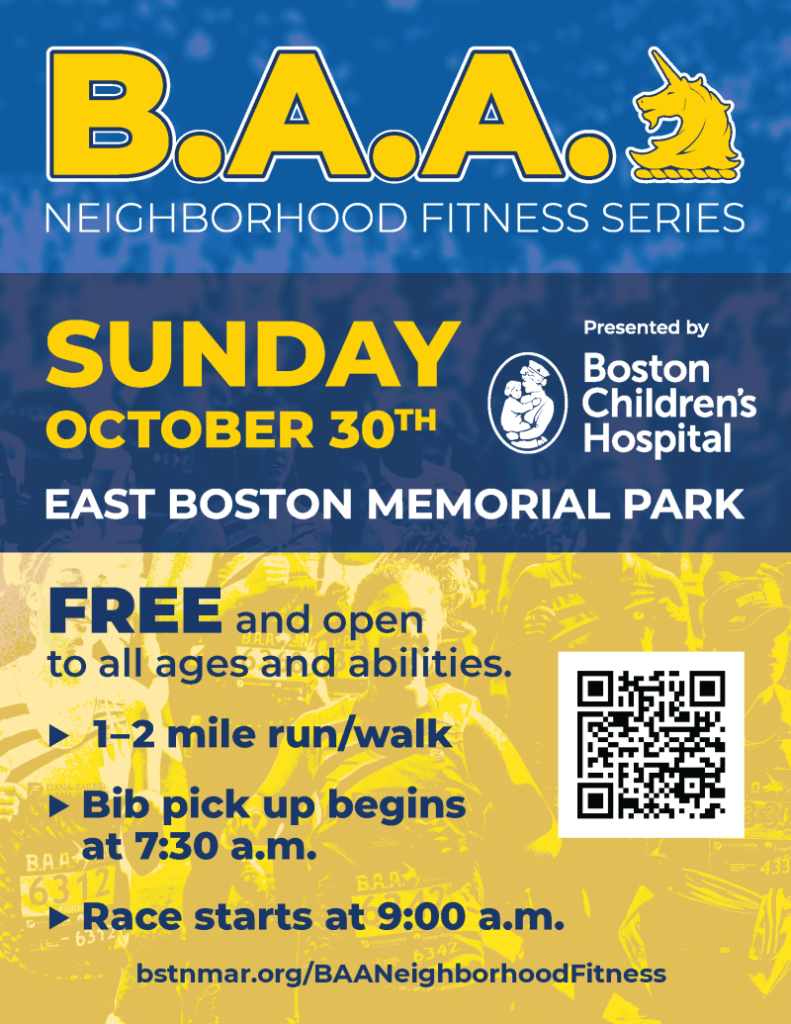 October 19, 2022
PLAN: East Boston.
Please join us for a community meeting to preview draft recommendations for Neighborhood Residential areas. This event is part of PLAN: East Boston, a long-range neighborhood-wide planning initiative that, when complete, will update neighborhood zoning, establish neighborhood design guidelines, and propose new capital improvements to public space, including near- and long-term improvements to the neighborhood's transportation network.
How to Participate
Register in advance for this meeting:
bit.ly/PLANEastBostonNR
Toll-free call-in number: 833.568.8864
Meeting ID: 161 092 5565
At this time, the Boston Planning & Development Agency (BPDA) is continuing to host public meetings in a virtual setting for the health, safety, and accessibility of Boston residents. For more information and updates, visit bostonplans.org.
November 18, 2022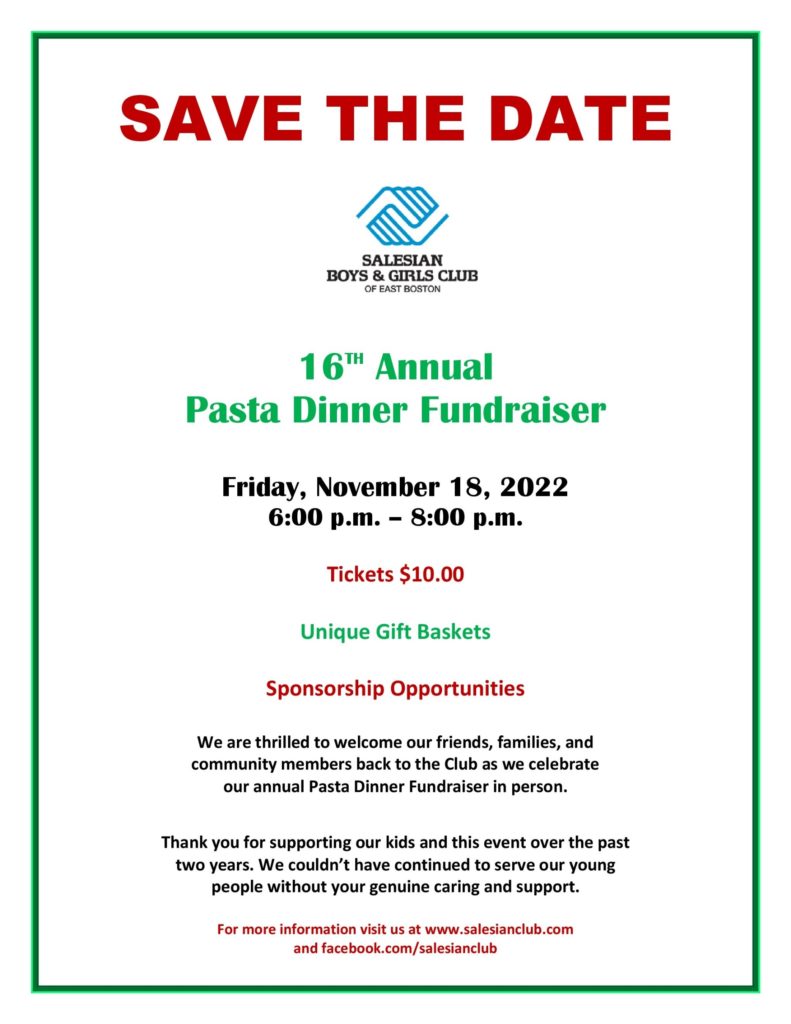 October 16, 2022
Salesian 1-mile run. The run is in honor of Anna Coviello Noviello and promoted by Anna's family: Parents Rosaria and Prisco Coviello, Sisters Antonietta O'Toole and Maria Provenzano, Husband Paul Noviello and Anna's only son, Luigi Noviello. All from East Boston and most reside in East Boston.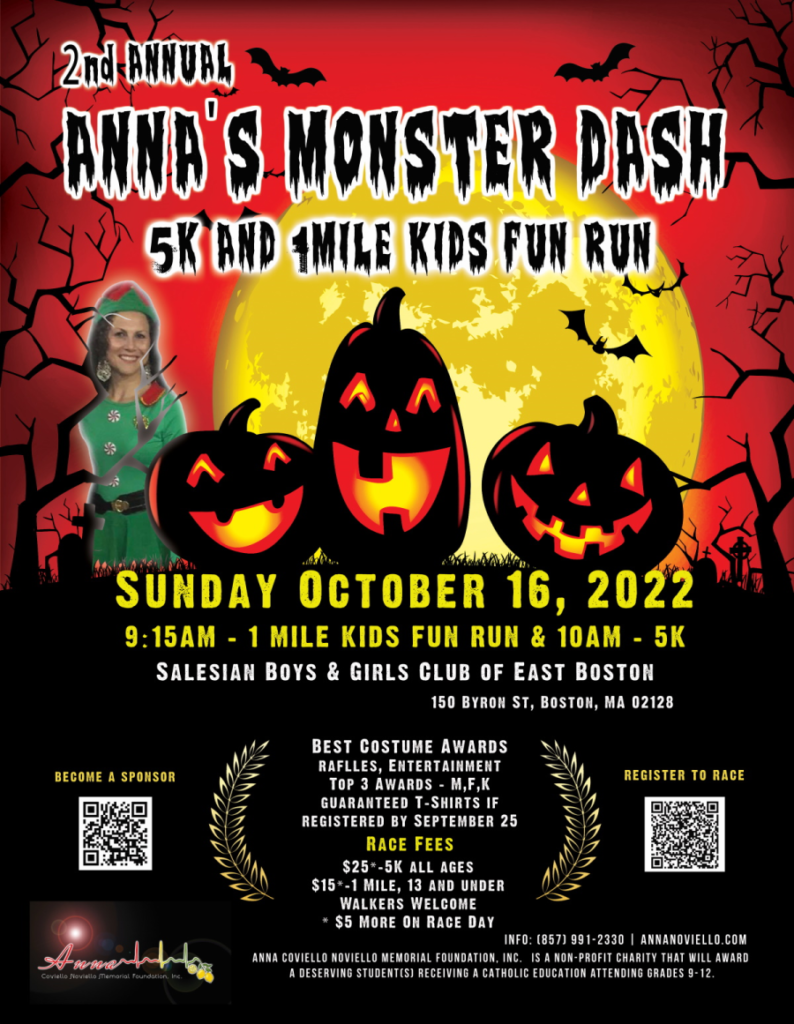 October 10, 2022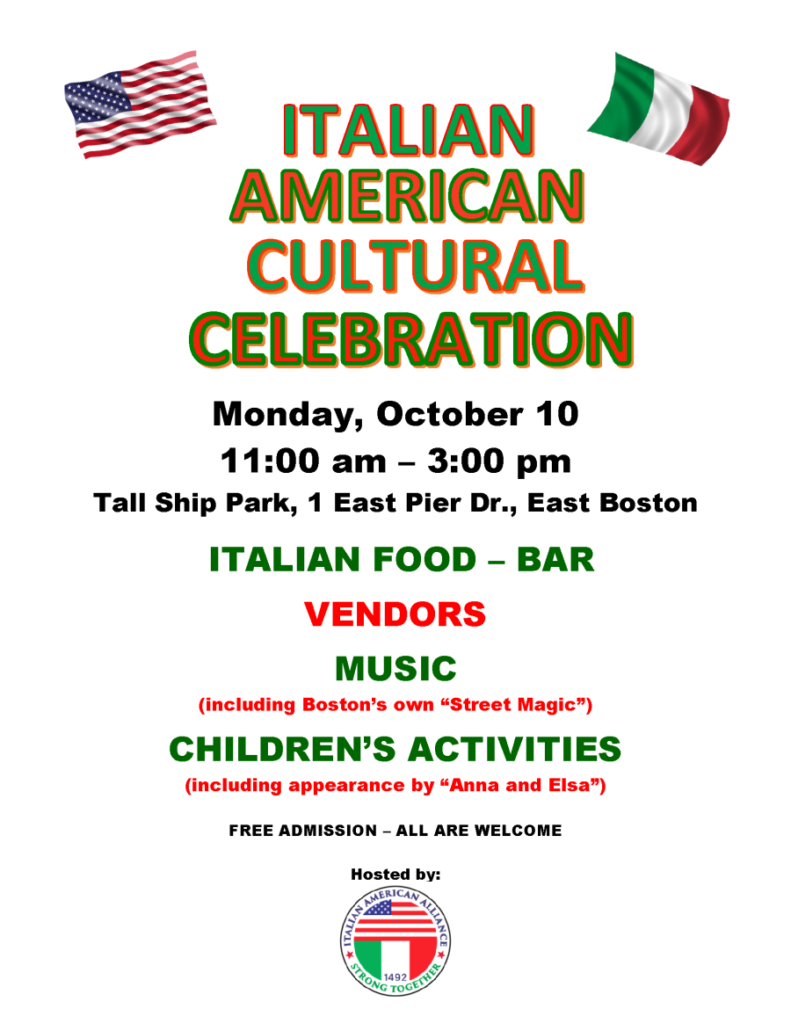 October 10, 2022
Columbus Day breakfast at the Dante Alighieri. Professor Caso, the author of many books on Italian American history and culture, is always interesting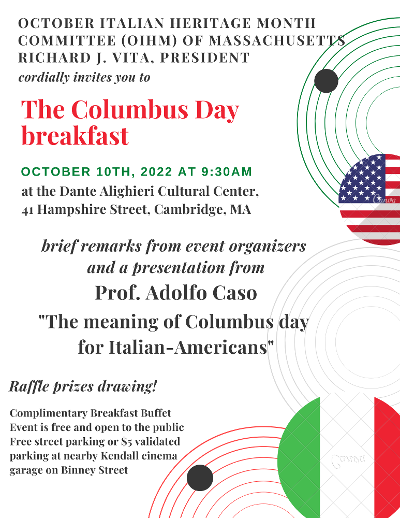 October 2, 2022
This guy is a great performer!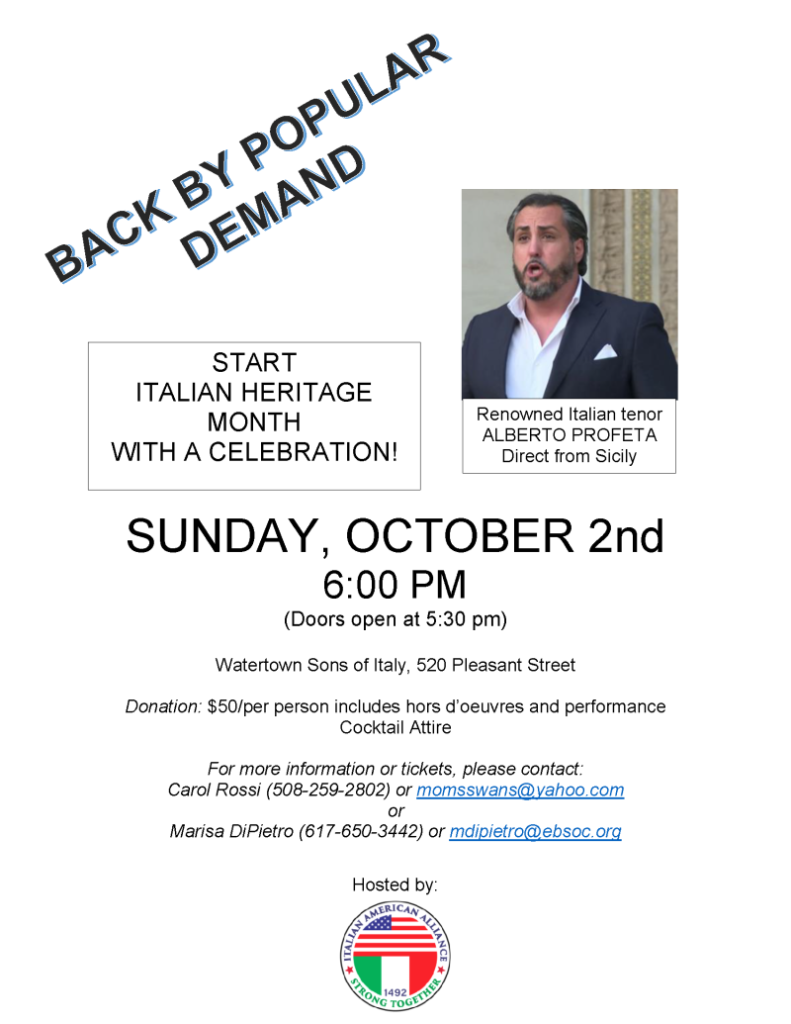 September 29, 2022
NOAH presents its 2022 Resiliency Summit, Pop the Question, A Speed Dating Hackathon on Resiliency for Experts and Dummies. Thursday, September 29, 2022 from 4 to 8 p.m. at Spinelli's in Day Square. The Summit will be preceded by other related events Register here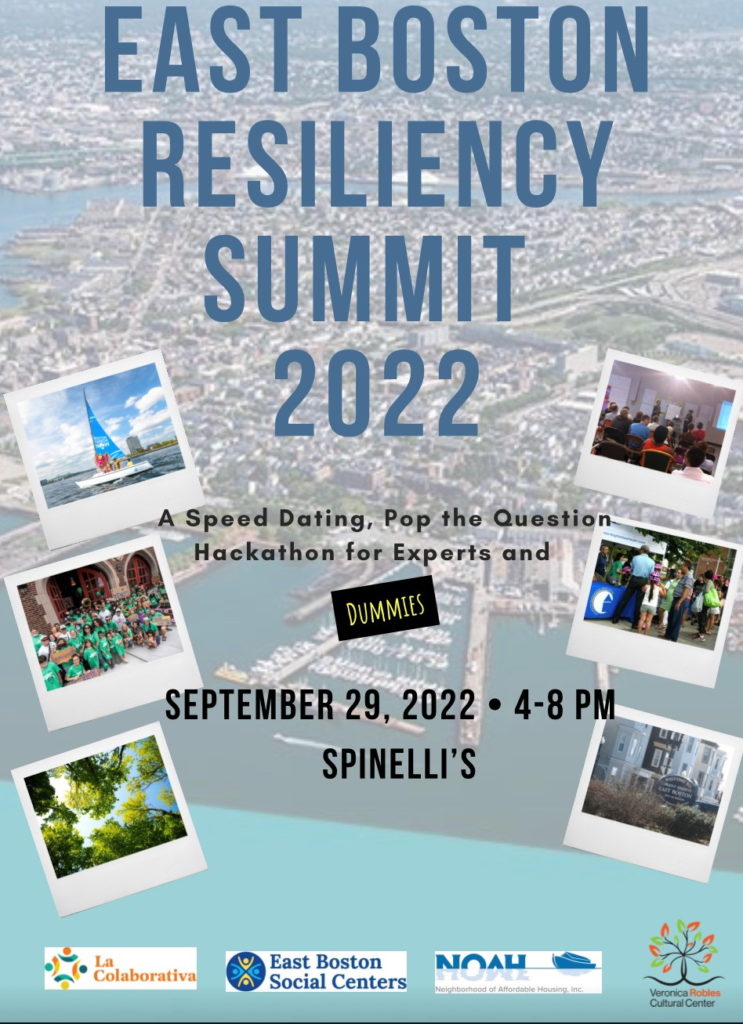 September 19, 2022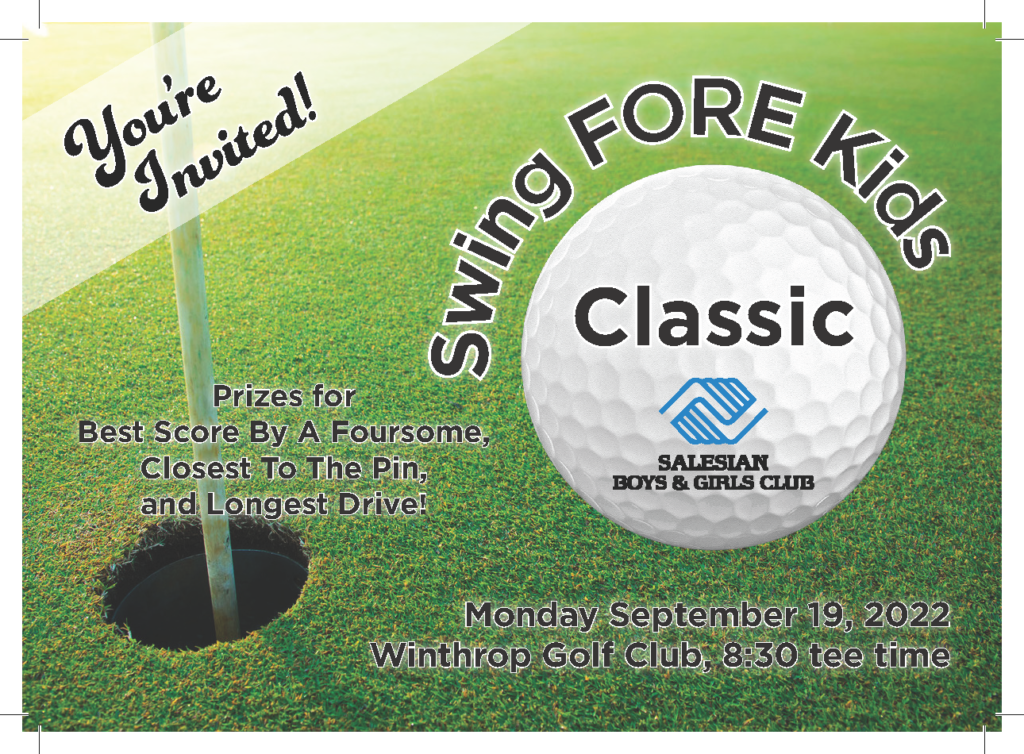 September 17, 2022
The Newburyport Documentary Film Festival (NDFF) has selected the short film "The Beautiful Worlds of David Riley" for their 2022 film festival. The film will be shown Saturday, September 17 at 11:30 AM at The Screening Room theater on State Street in downtown Newburyport as part of the festival's "Off
The Beaten Path" shorts program. Following the screening, there will be a question-and-answer session with the director. For those who are unable to attend the screening in person, the film will stream as part of the NDFF's virtual film festival the following week. Tickets are available on-line at the Newburyport Documentary Film Festival's website: https://www.nbptdocufest.org/ The fifteen-minute short film is a collaboration between East Boston artist David Riley and Waltham documentary filmmaker Cathleen O'Connell. O'Connell first became aware of Riley's art when she admired one of David's paintings at a friend's home in Chelsea. That led to an introduction to the artist at an Open Studio at the Atlantic Works Gallery in East Boston in 2018.
September 10, 2022
EAST BOSTON, MA – On Saturday, September 10, 2022, ZUMIX and Sen. Lydia Edwards' office will present The East Boston Latin Music Festival: "Sonidos de la Gente" for free in Bremen Street Park in East Boston from 1PM – 6:30PM.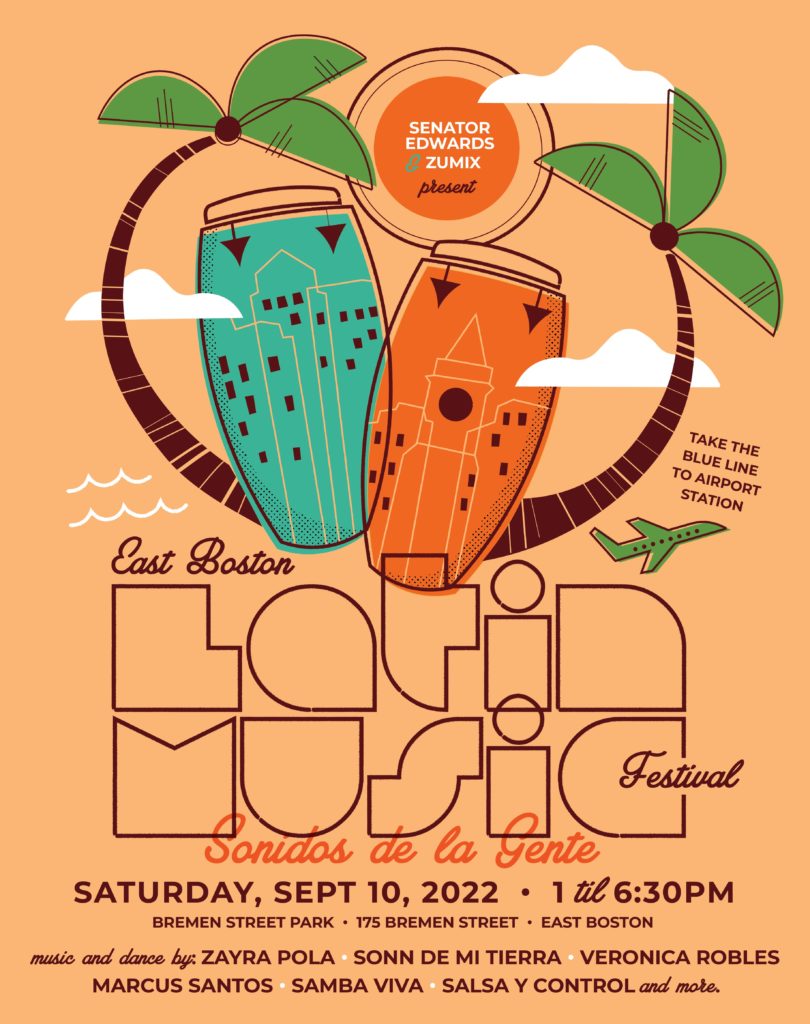 September 7, 2022 Piers Park Picnic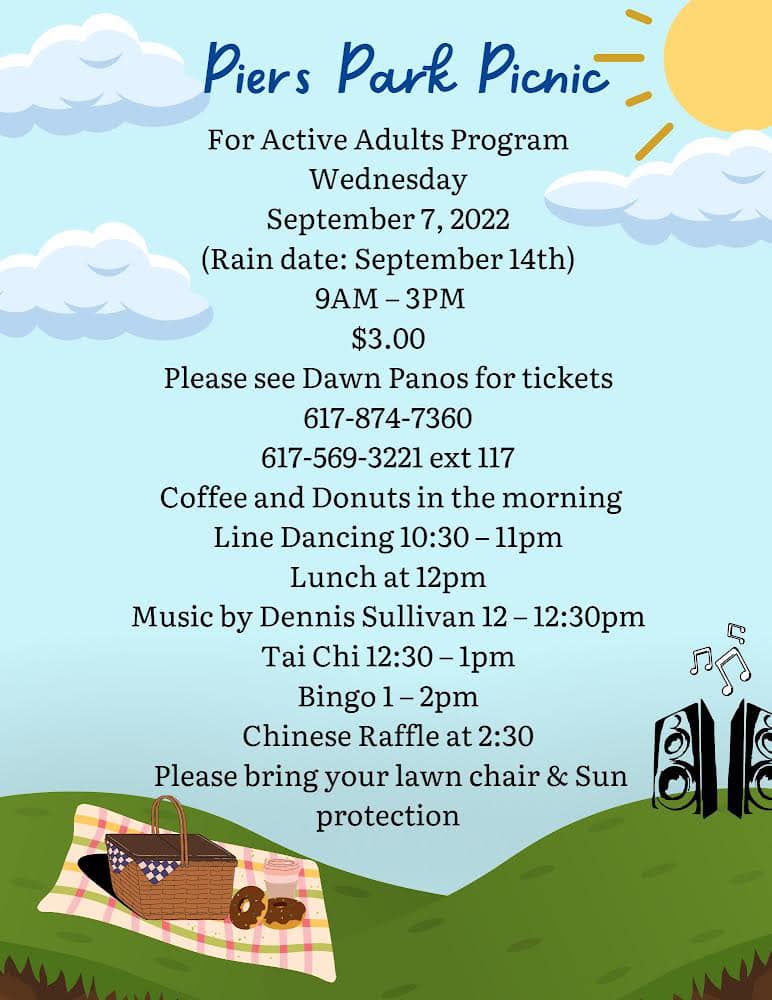 July 26, 2022
Taste of Eastie 2022. This year's event takes place on Tuesday, July 26 at the Tall Ship 1 Pier Drive on East Boston's waterfront. Read more here.
---
July 24, 2022
Celebrate the 100th anniversary of the San Rocco Society at Prince Pizza on Route 1.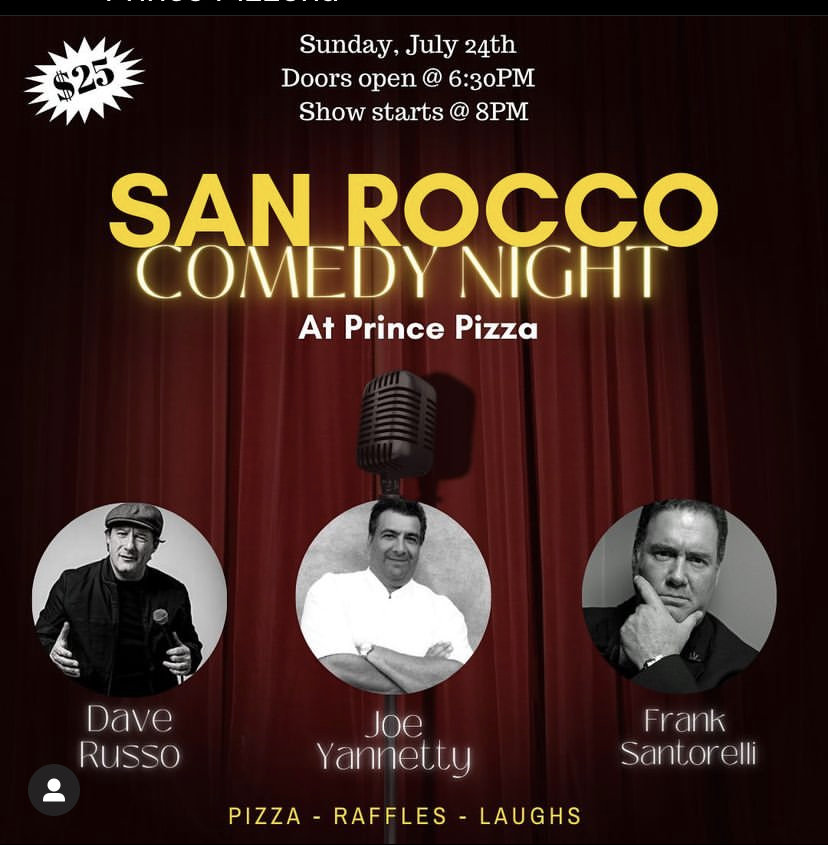 ---
July 14, 2022
Author Talk: Edward Alessi on his book about growing up in East Boston in the 1940s and 1950s. More here.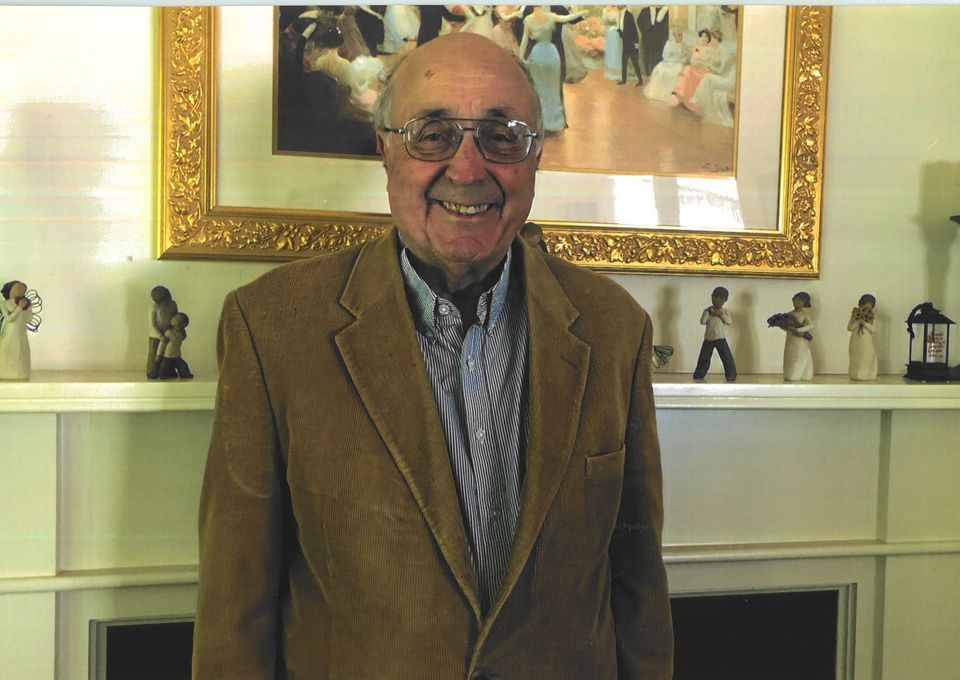 ---
July 10, 2022 – July 26, 2022
Boston Harbor Now presents Eastie Week. Details at ArtsBoston.org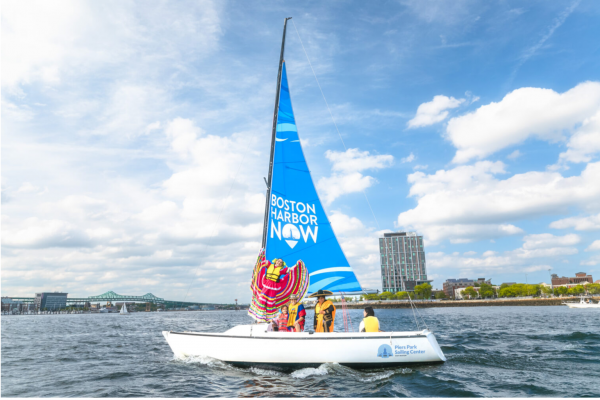 ---
July 10, 2022
ZUMIX's Annual Walk for Music, 3 p.m. gather at the ZUMIX Firehouse on Sumner Street. Details.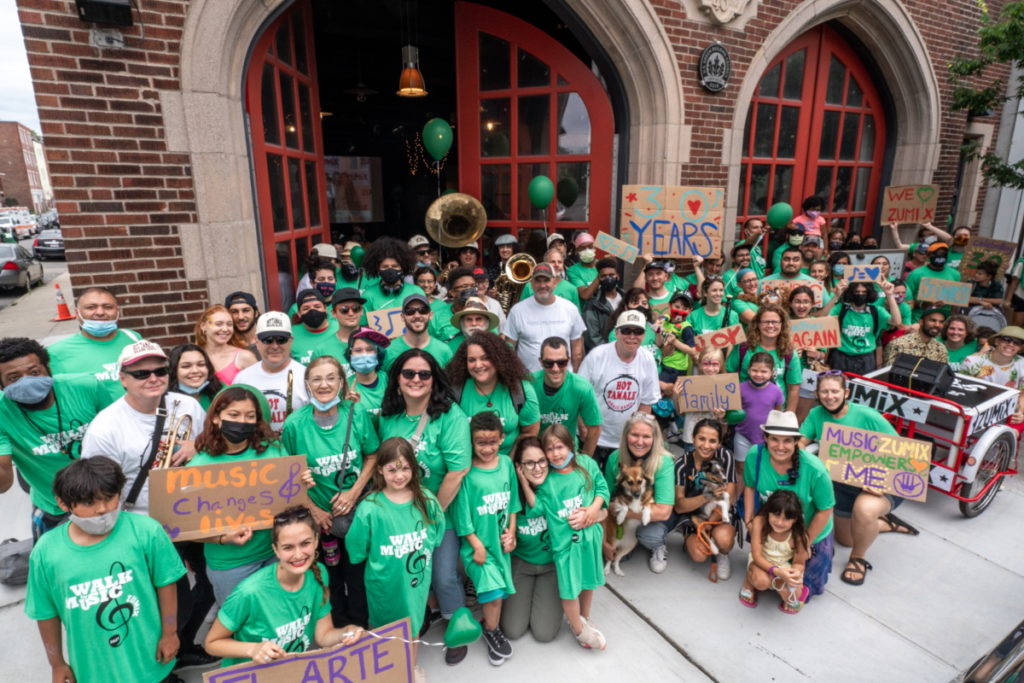 ---
July 5 – 8, 2022
Willie O'Ree Street Hockey Clinic at East Boston Stadium. Read more about it here.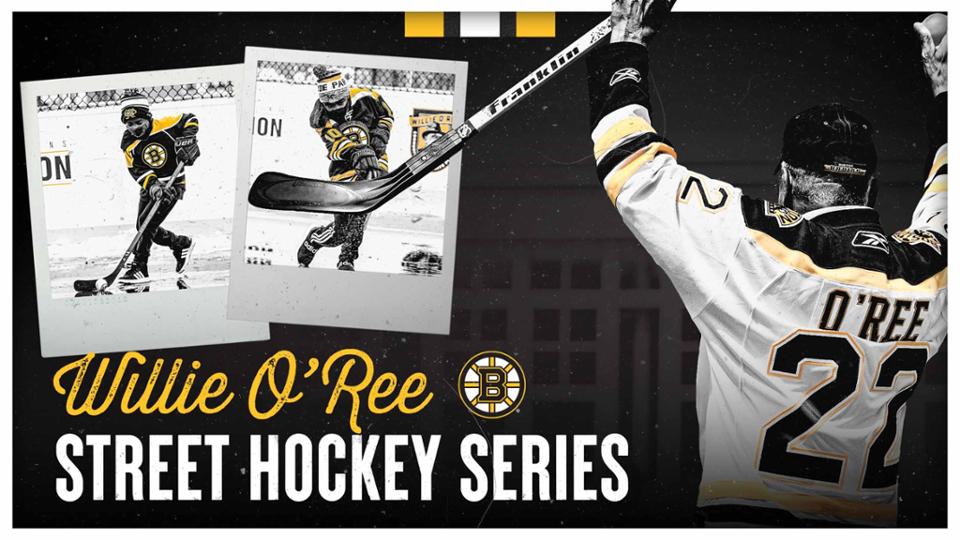 ---
June 23, 2022
Cardinal Sean O'Malley celebrates Mass commemorating the birth of St. Luigi "Don" Orione, 7:00 p.m. Don Orione, Orient Heights. Details.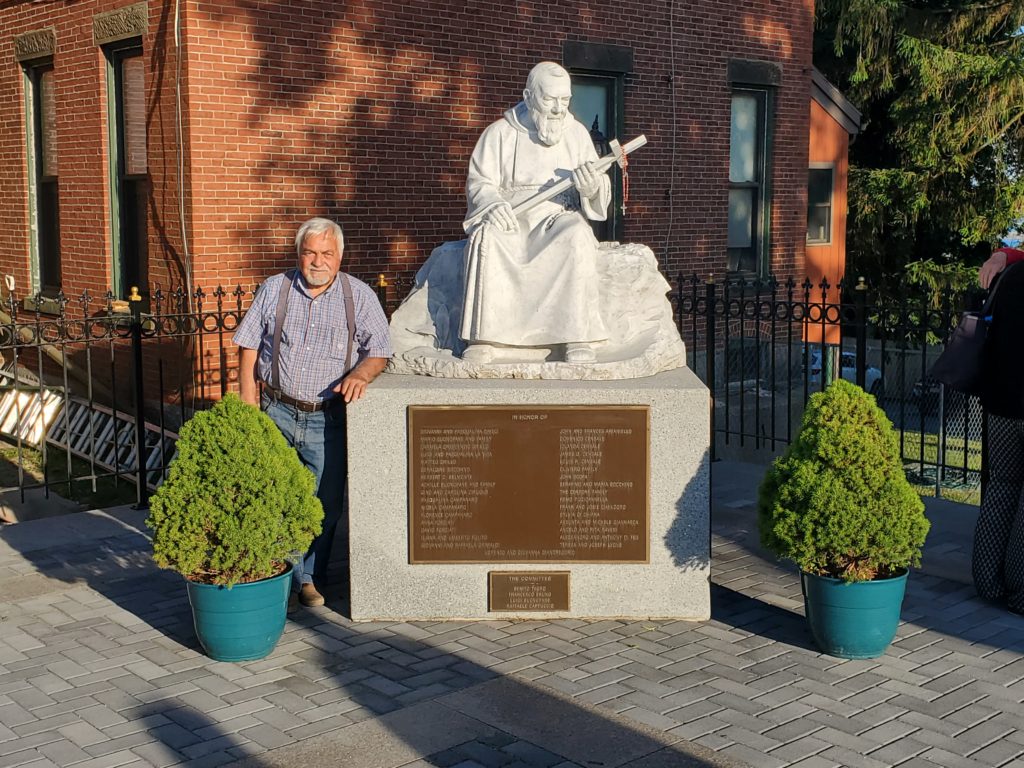 ---
June 23, 2022
Greenway Council Meeting 6:30 p.m. convenes at the Caboose on the Greenway. Details.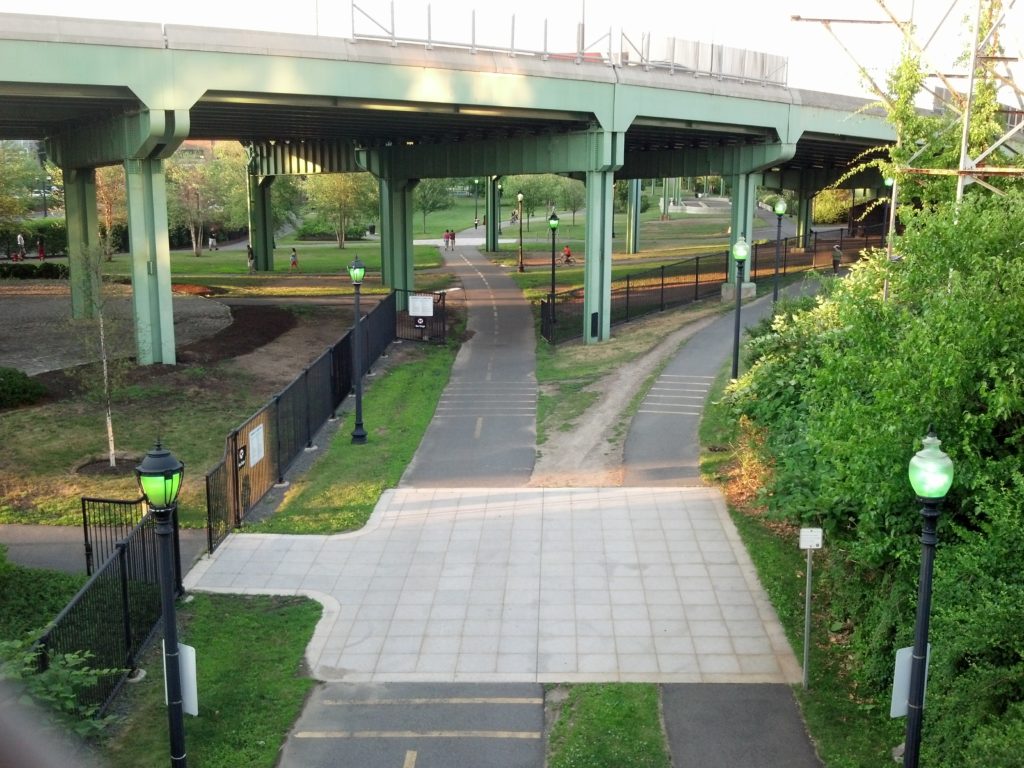 ---