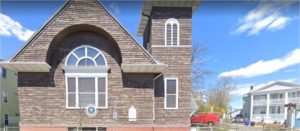 GRACE CHURCH
FLEA MARKET/RUMMAGE SALE
JUNE 17, 2023
10:00 AM – 2:00 PM
Grace Church will hold a flea market/rummage sale on Saturday June 17, 2023 from 10:00 a.m.  –  2:00 pm. 
All proceeds will support our food pantry.   
If you would like to donate to the food pantry, please send your donation to Grace Church, 760 Saratoga Street, East Boston, MA 02128. 
Non-perishable food donations are also welcome. 
Please call 617-543-3360 set up a drop off time for all food donations.

Grace Church