Further Advancing Growth Opportunities for Underrepresented Business Owners; Includes specialized and innovative credit solutions, and access to insights, mentoring and networking resources
BOSTON, MA, March 9, 2023 – As part of its deep and long-standing commitment to drive greater economic inclusion and mobility, Eastern Bank is announcing today the launch of Equity Alliance for Business to further advance the growth of underrepresented business owners and entrepreneurs. Specifically for business owners who are women or people of color and all their intersectionality, including the LGBTQIA+, veterans and disabled communities, Equality Alliance for Business provides a specialized credit offering designed to meet the needs of diverse business owners. It also provides access to other banking and community services as well as entrepreneurial insights and tools, with input from leading business support organizations and delivered by a team of diverse bankers.

Eastern Bank is the #1 SBA lender to the small business community in Massachusetts and as a community bank, is deeply committed to supporting small businesses and their role in ensuring a thriving, local economy. The bank's efforts to address racial disparities and the wealth gap span small business and community development lending, supporting the growth of business owners of color, providing accessible banking services and expanding public-private partnerships. To address the significant racial wealth inequities reported in the 2015 Federal Reserve Bank of Boston "The Color of Wealth in Boston" study, Eastern incubated the award-winning Foundation for Business Equity to accelerate the growth of businesses of color. Eastern is now combining its leadership as a small business lender with its knowledge gained from the Foundation for Business Equity to further dismantle the status quo through Equity Alliance for Business.
"Eastern has a deep and long-held commitment to advancing equity and opportunity for all, and Equity Alliance for Business is yet another step in advancing our commitment to economic inclusion and strengthening our communities," said Quincy Miller, Vice Chair & President of Eastern Bank. "We understand resources such as specialized credit programs designed to address systemic inequities, specially trained bankers, and financial tools and community partnerships are game-changing in opening up much-needed opportunities of support for entrepreneurs and business owners."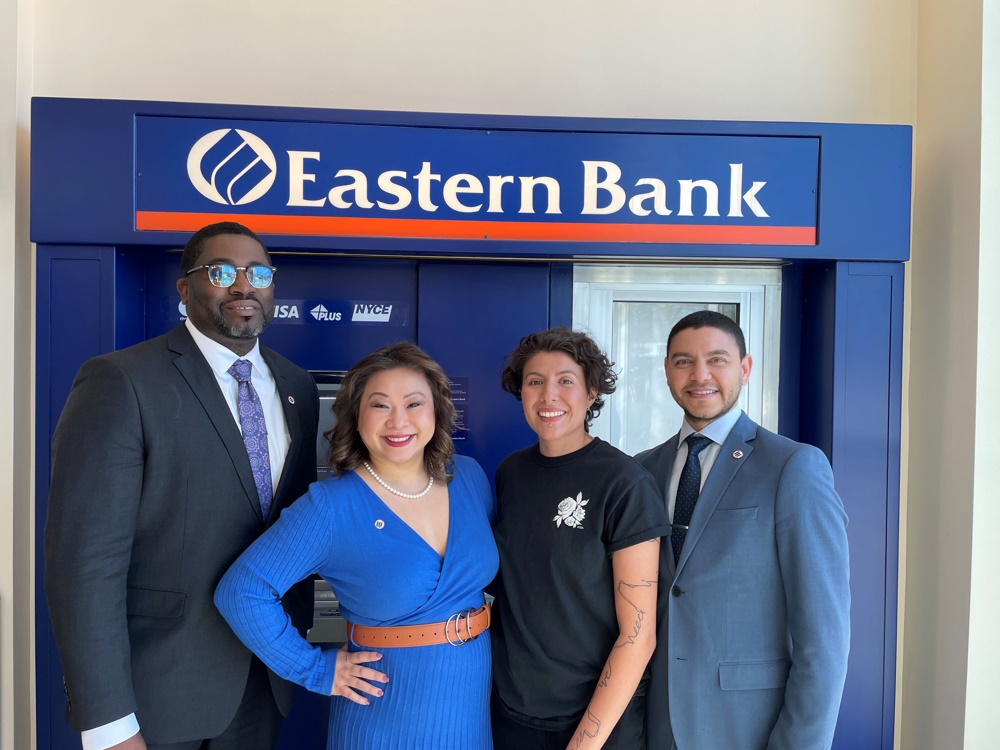 Equity Alliance for Business seeks to meet the needs of business owners with 51% or greater ownership by women or people of color and all their intersectionality, including the LGBTQIA+, veterans and disabled communities, who may not qualify for access to capital with traditional underwriting standards. The ecosystem offers:
Local 1:1 Relationships: A team of Equity Alliance for Business bankers serve as consultative relationship managers to business owners and are grounded in the communities where underserved businesses operate;
Credit Solutions Including A Special Purpose Credit Program: Specialized credit product and other solutions designed to meet the needs of diverse business owners and address systemic inequities inherent in standard credit products today; term loans up to $250,000 are available;
Supplementary Financial Products & Services: Financial products beyond credit and lending solutions, such as Monit™, a mobile-friendly financial assistant built for small business owners, customized to help business owners maximize their time and business operations;
Access To Other Tools & Resources: Help beyond financial products, with access to insights, network building and community collaborations.

"We know it takes more than capital for small businesses to thrive," said Abby Nguyen-Burke, Senior Vice President and Team Leader of Equity Alliance for Business. "That's why in addition to our existing Branch Managers and Business Bankers we've created a dedicated Equity Alliance for Business team of change agents to work with highly regarded community partners, many of whom helped to inform this approach, who offer access to mentoring, networking and other entrepreneurial insights and tools."

Eastern is working with leading business support organizations to offer access to business insights, networking and other resources in the communities it serves, including Ascendus, Black Economic Council of Massachusetts (BECMA), Interise, Massachusetts LGBT Chamber of Commerce, and Mill Cities Community Investments (MCCI). Karla Morales, Owner and Founder of Bohio Clean and Co-Founder of Your Home Detox, is the first business owner to secure a loan through Equity Alliance for Business. She identifies as nonbinary, and her business is a womxn- and Latinx-led, earth-friendly, commercial and residential cleaning platform transforming the cleaning industry to be a pathway to freedom and sustainable living wages. She says, "Before applying to Equity Alliance for Business to receive a loan, I had been looking at other financing solutions and was consistently denied. With a very small percentage of all capital going to small businesses like mine led by queer, BIPOC womxn, getting assistance has been challenging. I am really thankful to benefit from a solution trying to create more opportunity for business owners like me." Morales plans to use the term loan she received for day-to-day business operations, such as managing payroll, purchasing new cleaning equipment, and investing in sales and marketing.

To learn more about Equity Alliance for Business, visit https://www.easternbank.com/equityallianceforbusiness

About Eastern Bank
Founded in 1818, Boston-based Eastern Bank has more than 120 locations serving communities in eastern Massachusetts, southern and coastal New Hampshire, and Rhode Island. As of December 31, 2022, Eastern Bank had approximately $23 billion in total assets. Eastern provides banking, investment and insurance products and services for consumers and businesses of all sizes, including through its Eastern Wealth Management division and its Eastern Insurance Group LLC subsidiary. Eastern takes pride in its outspoken advocacy and community support that includes $240 million in charitable giving since 1994. An inclusive company, Eastern employs approximately 2,100 deeply committed professionals who value relationships with their customers, colleagues and communities. Join us for good at www.easternbank.com and follow Eastern on Facebook, LinkedIn, Twitter and Instagram. Eastern Bankshares, Inc. (Nasdaq Global Select Market: EBC) is the stock holding company for Eastern Bank. For investor information, visit investor.easternbank.com.