East Boston, Massachusetts native, Jim Zaccaria, will be in Hollywood to be honored as a winner in the Illustrators of the Future Contest at The Taglyan Complex on Friday, April 8th. In addition, his art has earned him a cash prize and will be published in the international bestselling anthology, L. Ron Hubbard Presents Writers of the Future Volume 38. Prior to the black-tie awards gala, Mr. Zaccaria will attend a week-long workshop with some of the top professionals in the industry. Jim currently lives in Woburn.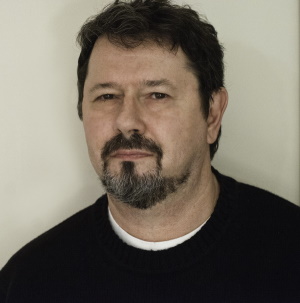 Jim Zaccaria was born and raised in East Boston. Jim has worked varied jobs in graphic design—first as a printer, then a print buyer, and then as a graphic designer specializing in book cover design. His work has won acclaim from Bookbuilders of Boston, The New York Book Show, and the Boskone Art Show. Also, his work has appeared in the annuals from Bookbuilders of Boston and Infected by Art.

Much of his daily work is book cover design for publishers and independent authors, though he feels the pull toward image creation. Over the last several years, he has started to build his portfolio and exhibit at various conventions, squeezing in new art every chance he gets.
Jim has been drawn to the arts from an early age. Music is an immense inspiration for ideas, and much of his work is influenced by a song title, lyric, or mood. Other subjects that motivate and spark his imagination are mythology, poster design, and artists working in imaginative realism. Most of his art is produced digitally, and he sees that as a perfect medium for commercial works, but he also enjoys working in traditional methods as well as a blending of the two.
The Contest, one of the most prestigious writing and illustrating competitions in the world, is currently in its 34th year and is judged by some of the premier names in speculative fiction.
The Illustrators of the Future Contest judges include, Bob Eggleton (11 Chesley Awards and 7 Hugo Awards), Larry Elmore (Dungeons & Dragons book covers), Echo Chernik (graphic designs for major corporations including Celestial Seasonings tea packaging), Rob Prior (art for Spawn, Heavy Metal comics and Buffy the Vampire Slayer), Ciruelo (Eragon Coloring Book).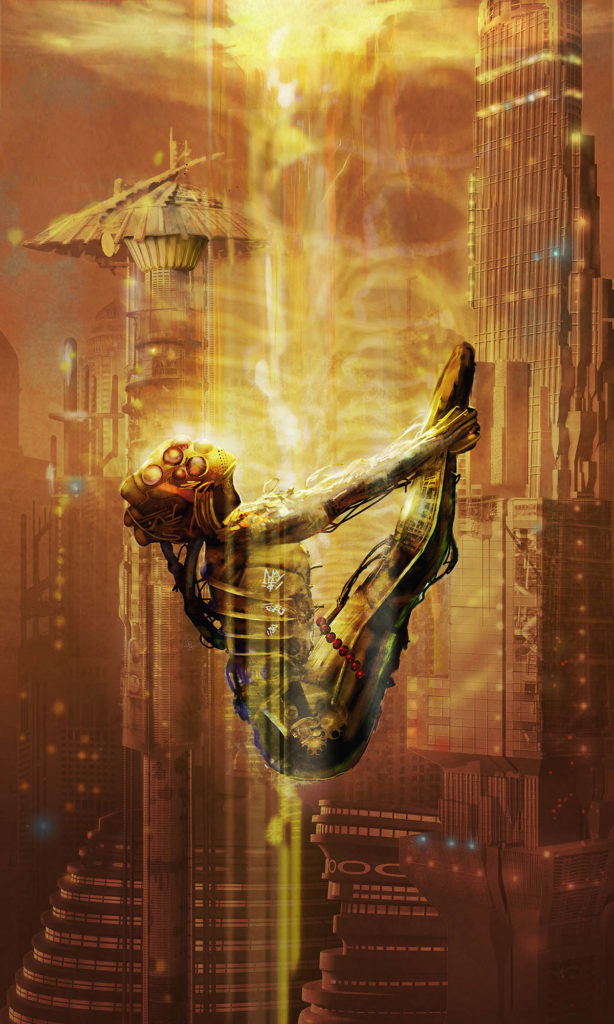 The Writers of the Future Contest judges include, Tim Powers (author of On Stranger Tides), Kevin J. Anderson and Brian Herbert (Dune prequel series), Robert J. Sawyer (Quantum Night), Brandon Sanderson (Mistborn series, The Stormlight Archive), Larry Niven (Ringworld), Orson Scott Card (Ender's Game), Nnedi Okorafor (Who Fears Death), David Farland (Runelords), and Katherine Kurtz (Deryni series) to name a few.
Following the 1982 release of his internationally acclaimed bestselling science fiction novel, Battlefield Earth, written in celebration of 50 years as a professional writer, L. Ron Hubbard created the Writers of the Future (writersofthefuture.com) in 1983 to provide a means for aspiring writers of speculative fiction to get that much-needed break. Due to the success of the Writers of the Future Contest, the companion Illustrators of the Future Contest was inaugurated five years later.
The intensive mentoring process has proven very successful. The 382 past winners of the Illustrating Contest have produced over 6,000 illustrations, 360 comic books, graced 624 books and albums with their art and visually contributed to 68 TV shows, and 40 major movies.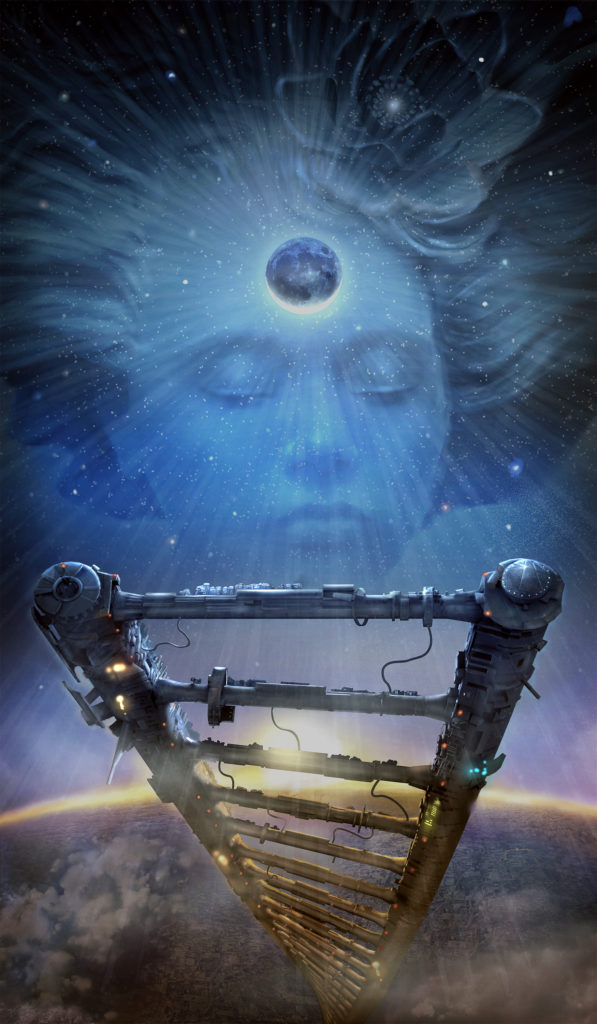 The 452 past winners of the Writing Contest have published 1,150 novels and nearly 4,500 short stories. They have produced 32 New York Times bestsellers and their works have sold over 60 million copies.
The Writers and Illustrators of the Future Award is the genre's most prestigious award of its kind and has now become the largest, most successful and demonstrably most influential vehicle for budding creative talent in the world of contemporary fiction.
Since inception, the Writers and Illustrators of the Future contests have produced 36 anthology volumes and awarded over $1,000,000 cumulatively in prize moneys and royalties.
For more information about the Contests, go to www.WritersoftheFuture.com.

Posted February 22, 2022