The following letter was sent by former state Representative Emanual "Gus" Serra.
Boston Planning & Development,
My name is Emanuel Serra and I served as the State Representative from East Boston for 30 years.
As a Legislator from East Boston I was born in Boston and lived in East Boston since 1945. My grandfather sought out this location for his family members. All three of his daughters living side by side with their families in a spacious Urban area escaping the concrete jungle of the old West End. I recall the Hill section of East Boston as the onetime Jewel of our Community. It still is. Today my granddaughter lives in that same house while she is attending Tufts Medical School. I am certain her great, great grandfather is smiling down on her. It is my intention to keep my home in our family for generations to come.

As the Representative for East Boston for more than 30 years I have had the opportunity to serve with many different Mayors. Most were fine people but none were from East Boston. None of them had the experience of living with an airport, hundreds of thousands of cars a day and an abundance of daily jet noise. Homes and parks taken by eminent domain and turned into runways.
Often the City's idea as to what was good for East Boston was almost never what the people of East Boston wanted. To have some so called expert in traffic or zoning tell us what is best for us was usually filled with a great deal of intellectual expertise and a substantial amount of disappointment and failure.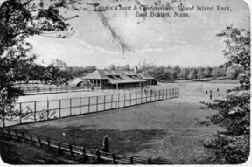 I have historically fought for open space in East Boston ever since the disgraceful destruction of our 78-acre Wood Island Park. I struggled for years to recapture that open space. I passed legislation that created the Belle Island Bird Sanctuary. I drafted and passed into law legislation to take from Logan its Piers along the East Boston waterfront in order to create Piers Park, attempting to restore open space that was taken. I fought long and hard for the creation of the Bremen Street Park.
You may not recall that the City Traffic Department along with the Secretary of Transportation opposed me at the time. Their proposal by the Traffic Department was to create a simple berm in order to separate homes on Bremen Street from the Airport while still leaving Park and Fly and other traffic producing businesses on that site. These ideas proposed by City and State, were theirs not mine, nor of the people of the District I represented at the time. Our concept was to move them all either on the Airport or further north on 1A and to create the beautiful park with exists today.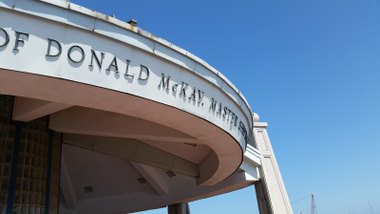 It takes years to create open space and days to destroy. The 78-acre park known as Wood Island was destroyed in one night. I still recall the sadness I felt when I looked out my window on Orient Avenue and saw hundreds of full grown trees fallen to the ground in one night of being bulldozed and chain sawed.

I tell you this in order to prepare for your next fight. This absurd proposal spawned by someone in City Hall who pretends to know what should happen in Orient Heights. They want to eliminate one and two family zoning in Orient Heights in order to increase the density of the individual lots. Density already exists in the area, just look at the back side of the hill. It blows my mind to think that this proposal is drafted specifically for East Boston. Nowhere else in the city — not Hyde Park, not Roslindale, Southie, or Dorchester. Just Orient Heights! Wow very interesting proposal.

My counter proposal to the City and my neighbors is simple. Demand that all our local elected officials, our City Councilor, State Representative and Senator, set up a meeting with Mayor Wu along with a few of our well-spoken neighbors in order to voice our strong opposition to this absurd proposal, which will only serve to deepen the density within our City limits. Without that meeting and a commitment from the Mayor Wu and our officials we have nothing. Hundreds of people attended the community meeting in order to voice their strong opposition to this proposal. The Mayor must understand that there is a political consequence when the people are not heard.
Sincerely,

Emanuel Gus Serra
Former Representative East Boston
Originally published on EastBoston.com on December 5, 2022