City Life/Vida Urbana led the Friday, June 18, 2021 vigil in East Boston
On Friday, June 18th, Central American immigrant families held a vigil in front of their apartment building at 168 Gove Street with over 50 neighbors and supporters. Dalfior Development purchased the building and is seeking to redevelop it into luxury condominiums that none of the current residents could afford, causing panic and fear of displacement among the current residents.
"When I learned of the project that would push us out, I felt so worried, uncomfortable and disrespected. But I know we're not alone, we aren't the only building facing this in East Boston," said a 10-year-old resident of 168 Gove Street to a captivated crowd.
"Eviction is violence, and I want peace to stay in my home," she said, adding that she fears being uprooted from her school and community.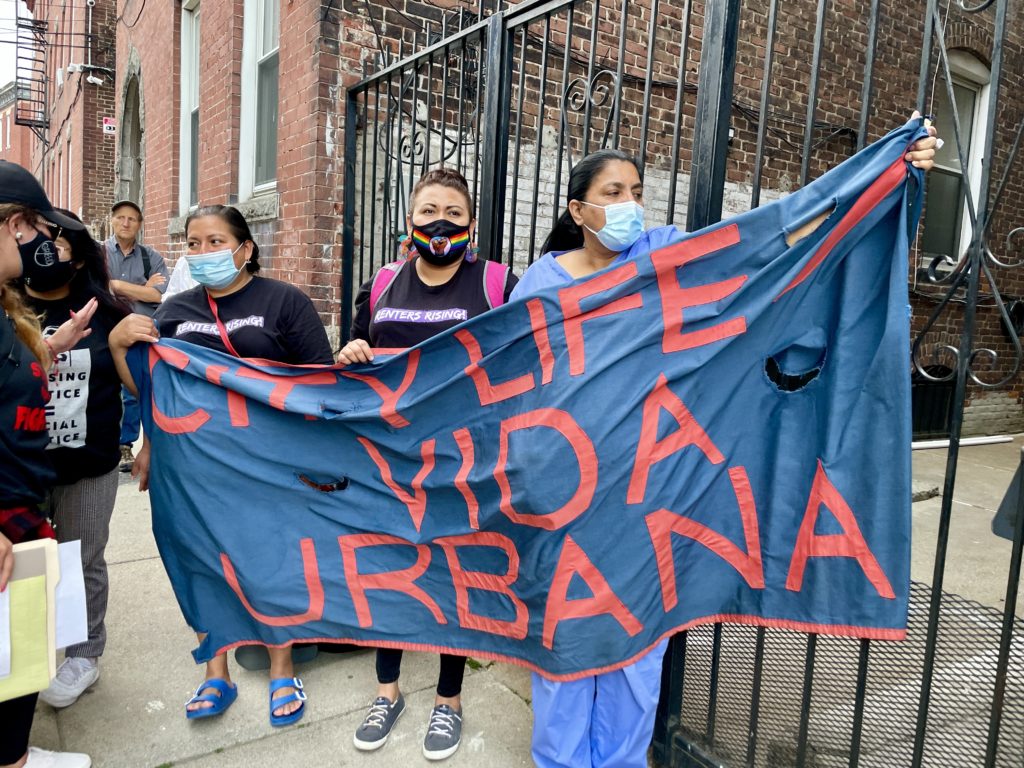 Dalfior Development's redevelopment proposal will be heard this Tuesday, June 22nd, at 12:30pm by Boston's Zoning Board of Appeal (ZBA). The proposal is predicated on the displacement of these families, say housing justice organizers at City Life/Vida Urbana, a non-profit organization that supported the vigil.
"We have lived here in East Boston for 23 years…eventually, this project will end up displacing three working class families," said Frances Amador, a mother living with her children and husband at 168 Gove Street.
Amador sees "no fault" evictions on the horizon if the ZBA approves the project. No fault evictions are the type of eviction case typically used by corporate landlords to "clear out" apartment buildings for redevelopment or sale.
The ZBA has received nearly 450 letters urging rejection of Dalfior Development's proposal on the grounds that the families should not be displaced by luxury development and that zoning requirements should be used to preserve affordable housing stock.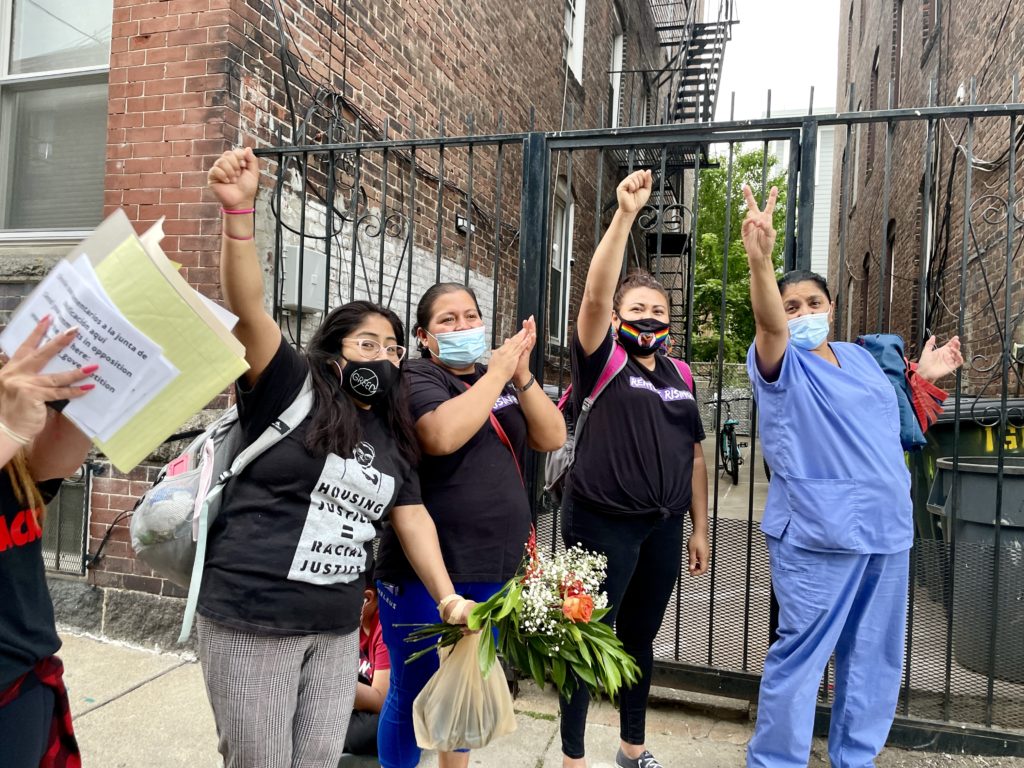 Source: City Life/Vida Urbana