Editor's Note: The four East Boston restaurants are Tawakal Halal Cafe, Cafe Iterum, La Hacienda Restaurant, and Seabiscut
BOSTON, MA – The Greg Hill Foundation's Restaurant Strong Fund and the Grubhub Community Fund are pleased to announce $1.45 million in grant opportunities have been distributed to over 130 restaurants across four cities. Fifteen percent of Boston restaurants who applied received funding during this last grant cycle totaling $200,000.
Small business restaurants play a vital role in the fabric of the local Bostonian community, offering unique culinary experiences, fostering connections, and contributing to the economic vitality of Boston. The Restaurant Strong Fund recognizes the challenges faced by these establishments and remains dedicated to supporting their journey towards renewal and success.
The 19 local Boston restaurants selected to receive grants from the Restaurant Strong Fund will be provided with much-needed resources for their small business. These funds will assist in updating technology, updating equipment, marketing and PR services, staff training programs, staff incentivized wages, and maintenance/updating of current infrastructure. These restaurants all are small businesses, having one location with 50 or less employees.
The 19 small business Boston restaurants receiving grants from the Restaurant Strong Fund are: • $25,000 o Blunch o Mo'rockin Fusion o Reunion BBQ o Tawakal Halal Café • $10,000 o Café Iterum o Caffe Dello Sport o Casarecce Restaurant o Sufra Mediterranean Food o Sunset Cantina • $5,000 o Basile o Brassica Kitchen and Café o Bukowski Tavern o Chickadee o Crispy Dough Pizzeria o LA Hacienda Restaurant o Paddy O's o Samurai Express Japanese Restaurant o Seabiscuit o Villa Mexico Cafe

"This grant is helping us keep our longtime kitchen staff employed as business has been hurt by the City of Boston excluding the small North end restaurants from outdoor dining this year. We are very appreciative of the support that they provide to the smallest independently owned restaurants." – Karen Pellino, Casarecce Restaurant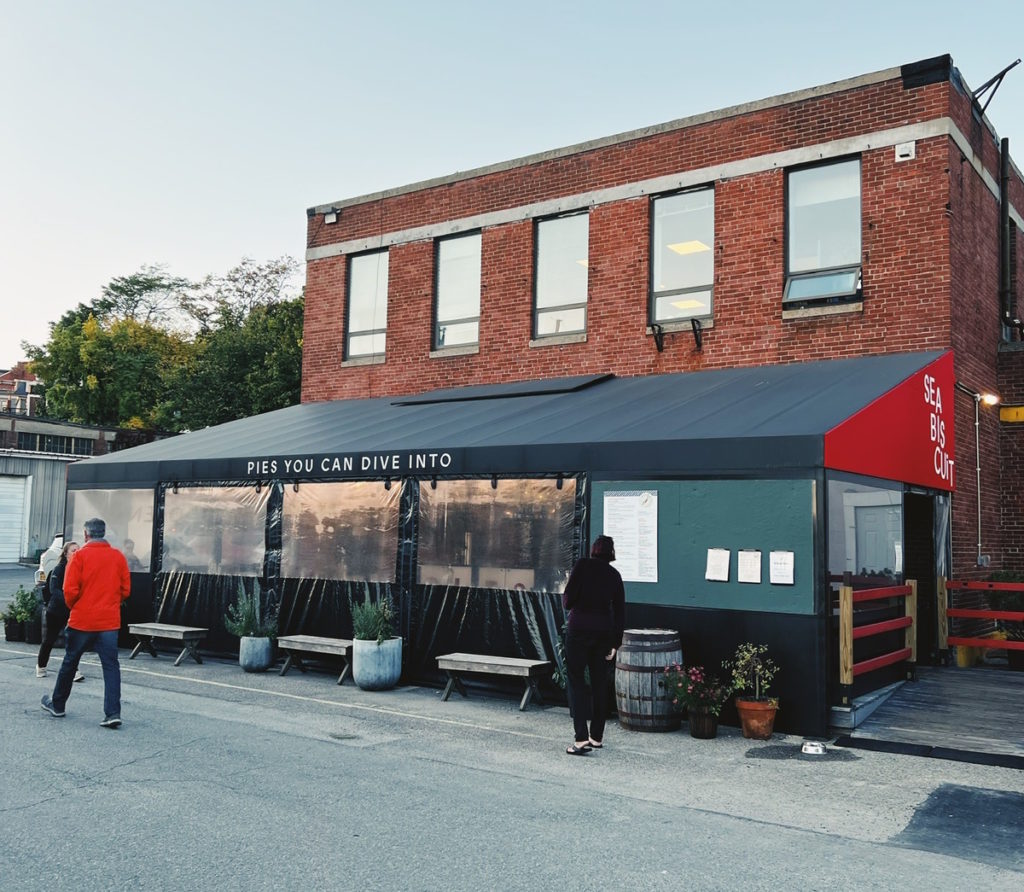 "This grant will keep us going strong, will help us hire more people and create equal opportunities for everyone that is looking to be part of our journey at Mo'Rockin Fusion. Our promise is to remember all your generosity, and one day we are successful and strong, we will pay this forward to some small business in need." – Morad and Desislava, Mo'Rockin Fusion For more information about The Restaurant Strong Fund and its commitment to supporting the restaurant industry, please visit www.restaurantstrong.org

About The Greg Hill Foundation's Restaurant Strong Fund
The Greg Hill Foundation responds to the immediate needs of families that have been touched by tragedy. Since its inception in 2010, the foundation has provided over $25 million in grants to families and individuals in need. The Greg Hill Foundation's Restaurant Strong Fund was established in March of 2020. The fund was created to help aid the Hospitality Industry as restaurants closed and employees were left out of work due to Covid-19. The Restaurant Strong Fund provides various grant opportunities available to Restaurant Employees and Restaurant Owners.

About Grubhub
Grubhub is part of Just Eat Takeaway.com (LSE: JET, AMS: TKWY), a leading global online food delivery marketplace. Dedicated to connecting more than 32 million diners with the food they love from their favorite local restaurants, Grubhub elevates food ordering through innovative restaurant technology, easy-to-use platforms and an improved delivery experience. Grubhub features more than 365,000 restaurant partners in over 4,000 U.S. cities.