by Boston City Councilor Gabriela Coletta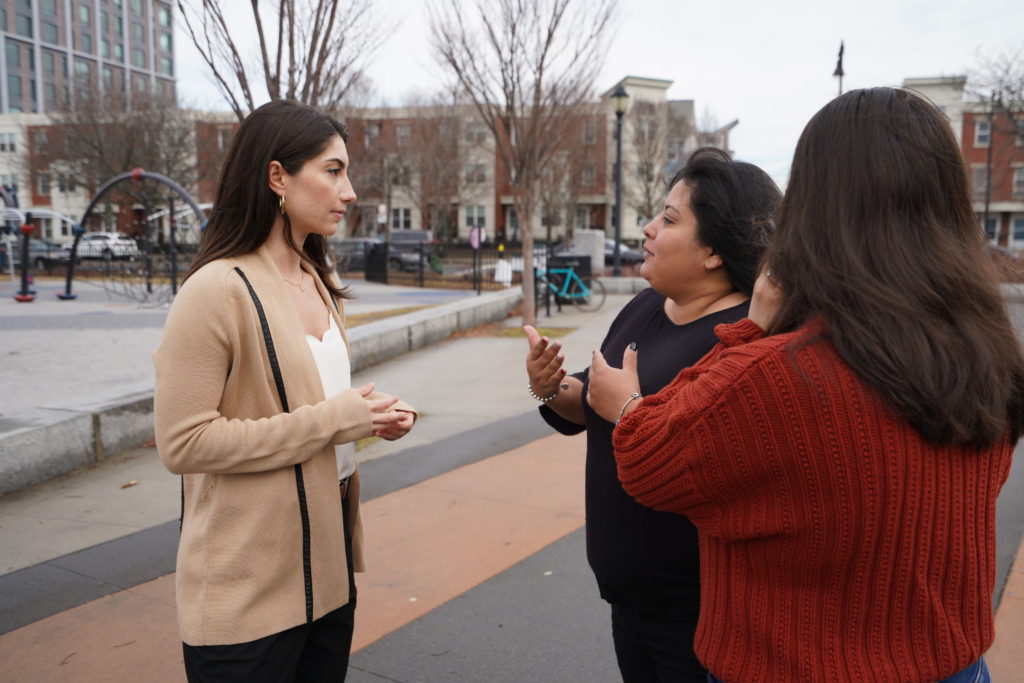 Frontpage headlines rarely highlight fixing broken bricks in the sidewalk, installing trash cans, or removing planters full of rats. And that's a good thing! When municipal government is working the way it should, those quality-of-life issues run smoothly.
City work is humble but it is vital. Every year thousands of dedicated public servants work tirelessly to ensure streetlights are fixed, buildings are safe to inhabit, parks remain clean, parking regulations are enforced … and so many other unnoticed tasks and challenges are taken care of. They largely go overlooked but without them, Boston would not be a world-class city.
Our work on the Council is guided by a shared mission: Ensure an excellent standard of living by stewarding and supporting everything you see from the moment you walk out your door. We have a duty to ensure that residents are living in a community that brings them pride, while we make investments to promote healthy, stable, and fulfilling lives. We do that by never losing sight of the nuts and bolts.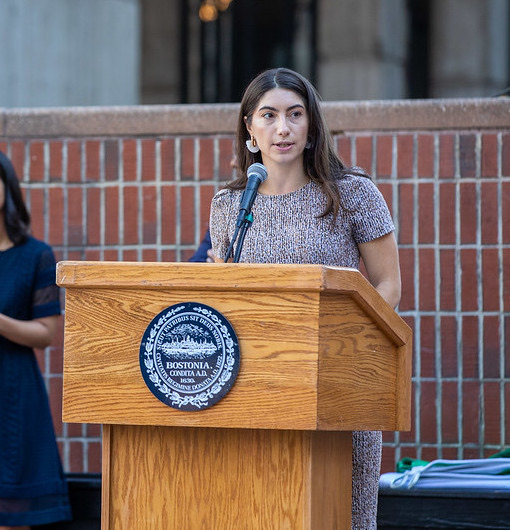 The little things add up in a city of 650,000 residents. That volume has a considerable impact on your quality of life and it's essential that the Council – that those with the privilege to represent you – master the machinations of City Hall and move as efficiently as possible. I take that responsibility seriously, working hard with my exceptional staff to assist and solve hyper-local neighborhood issues quickly.
I've often reflected that my love of this work stems from the ability to resolve problems with urgency and immediacy. Government can be a tool used to better people's lives. A constituent will uplift a pothole or broken swing set and we take every step to deliver a positive result as quickly as possible.
Does it happen so seamlessly? Not always. New mattress pickup regulations with limited resources have left our Public Works department without the tools to meet the high demand. I share frustration with my neighbors and frequently walk the streets with staff to call in mattresses that remain in our communities. I've already kick-started conversations focused on long term solutions to ensure that we are set up for success for move-in season next year.
As a Councilor and resident, I'll wonder who used that mattress and if they were displaced due to the rising costs of rent, and if we're doing enough to stabilize our communities. You see, an effective public servant should bring lived experience AND expertise in navigating city government. We have to look holistically at the system to identify what is causing the issues that manifest outside our front doors in a lingering discarded mattress.
All of these nuts-and-bolts issues evident in District 1 speak to larger system challenges facing the whole city. Know that my view is broad but I never lose sight of the unique challenges facing Charlestown, East Boston, and the North End. My commitment remains as strong today as the first day I began serving as your City Councilor.
I'm committed to beautifying our neighborhoods by organizing trash and litter pick-ups while advocating for more barrels, conducting walk-throughs on trash day, and reforming our trash contracts to include hokies.
I'm committed to creating better conditions for multi-modal transit options, while already securing money in the budget for enforcement officers and modernizing our technology to right size routes.
I'm committed to hitting higher benchmarks for sidewalk and street repairs, while investing more resources to recruit and retain public works staff.
I'm committed to reducing rodent infestations that have plagued our city as a perennial issue.
I'm committed to ensuring utility and construction work is coordinated through an updated system so it is better regulated and residents can navigate streets safely and efficiently.
It has been my priority to be present in the district, working with constituents to assess our quality of life – from sidewalks to streetlights, from trash removal to parks and recreation, from development on our streets to engagement at City Hall. We can always intentionally foster a welcoming municipal government; in fact, it's a key part of the equity mission we strive to reach in everything we do.
My promise to you, my constituents, is the same: I am here to listen to you, and to act with urgency, integrity, and a pragmatic approach to helping people. We make Boston better by addressing the immediate, quality of life needs of our neighbors today, while also understanding the holistic needs of Boston now and for generations to come.
Boston City Councilor Gabriela Coletta represents District 1, which includes the North End, Charlestown and East Boston.