Wide coalition organized and applied pressure as the clock ticked on this year's legislative session. What follows is an open letter from the Italian American Alliance.
Dear Honorable Speaker Ronald Mariano,
Thank you for supporting the cause of social justice and standing up for the Italian-American community of Massachusetts by preserving Columbus Day. In the month of July we had written to you as ONE UNIFIED VOICE of over 30 Italian American Organizations regarding House Bill H3191, which would create a new Indigenous Peoples Day holiday by eliminating Columbus Day at the expense of the Italian-American community.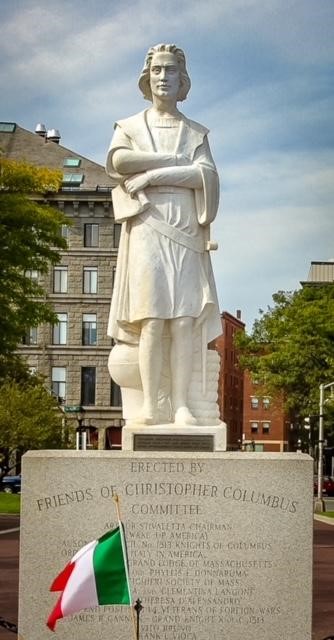 But preventing a floor vote on this bill, you preserved the Italian-American community's hard fought recognition of equality through Columbus Day. By your actions you have shown to your colleagues the importance of civil debate and that you do not take, at face-value, the tired misinformation about the Italian entrepreneur and explorer that have been circulating for years. These half-truths and falsities have fomented the exclusion and resentment of our community and ancestors, who have previously struggled for decades to be accepted into normal American life.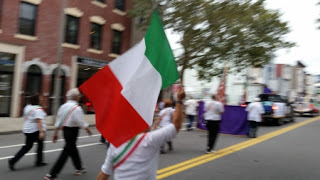 We cannot thank you enough for your support and believe that the Commonwealth's pre-European cultures are deserving of recognition and their own dedicated holiday. Their uniqueness, sacrifices, and contributions deserve to be honored and celebrated, but not so at the expense of any other culture or ethnic group. To that end, we encourage you to consider adopting Native American Heritage Day, an existing Federal holiday falling on the last Friday each November, which is also Native American Heritage Month.
We hope that you join with your fellow 800,000 Massachusetts Italian-Americans and celebrate the great legacy and achievements of the Italian-American community and Christopher Columbus this Columbus Day
Signed,
Dr. Domenic Amara
President, Pirandello Lyceum
domamara@aol.com

Denise Furnari
President, OSDIA Grand Lodge of Massachusetts
dfurnari@comcast.net

Enzo Amara
President, Augusta – Boston Club
amaraenzo@comcast.net

Frank DePasquale.
President, San Gennaro Society

Michael DelGreco
President, Italian Cultural Festival
info@italianculturealfestival.com

(Cav.) James DiStefano
President, Italian American Alliance
Jimmyd46@comcast.net

Pamela Donnaruma
President/Publisher
The Post-Gazette of
Massachusetts
postgazette@aol.com

Angelo Firenze
President, Dante Alighieri Society
Angelo.r.firenze@gmail.com

Salvatore Gesamondo, Jr.
President, St. Agrippina Society
salgesamondo@gmail.com

Virginia Gardner President,
Le Donne
virginiagardner@aol.com

Giovanni Leone
President, San Rocco Society
Gio5155@verizon.net

Darlene D'Elia
President, St. Lucy Society of Boston
darlenenemedia@gmail.com

John Norris
Vice President, Society di Madonna DiAnzano
MadonnaDiAnzano@gmail.com

Danny Puccio
Santa Rosalia Di Palermo Society
Pucciodanny@gmail.com
Dr. Dean Saluti
Chairman Order Sons and Daughters of Italy Historical and Cultural Commission;
President OSDIA Renaissance Lodge
djsaluti@aol.com

Joseph Santangelo
President Madonna Della Cava Society
josephsan@icloud.com

Domenic Strazzullo, Jr.
Fisherman's Club
Dstrazz0103@gmail.com

Christian Guarino
President. Saint Anthony Society
Monteboston13@yahoo.

Edward Summers
President St. Joseph's Society
Eddie.summers648@gmail.com

(Cav.) Domenic A. Susi
President National Federation of Italian Organizations
dasusi@comcast.net

Natalina Tizzano
President, Saint Padre Pio Society

Richard Vita, Esq.
President, October Heritage Month
Committee of Massachusetts
rjv@vitalaw.com

Ross Zagami
President, Juventus Club Boston
rz5154@aol.com

Alberto Mustone
President, Club Italia Boston
albertomustone@gmail.com

Martin Gabriella
President, Massachusetts
Association of Italian American Police
mgabriella@itapo.org
Matt Guarnieri
President, Italian-American Defense League
Mattg222@gmail.com