BOSTON, MA (November 22, 2021) – Many East Boston community members face great barriers in accessing healthy and affordable food. With essential ingredients becoming more difficult to purchase and the continuous spike in price tags, food insecurity continues to grow. As part of an effort to reach food insecure families and increase access to healthy foods, the East Boston Neighborhood Health Center is proud to partner with the Red Cross to distribute Thanksgiving meals for 250 families in need.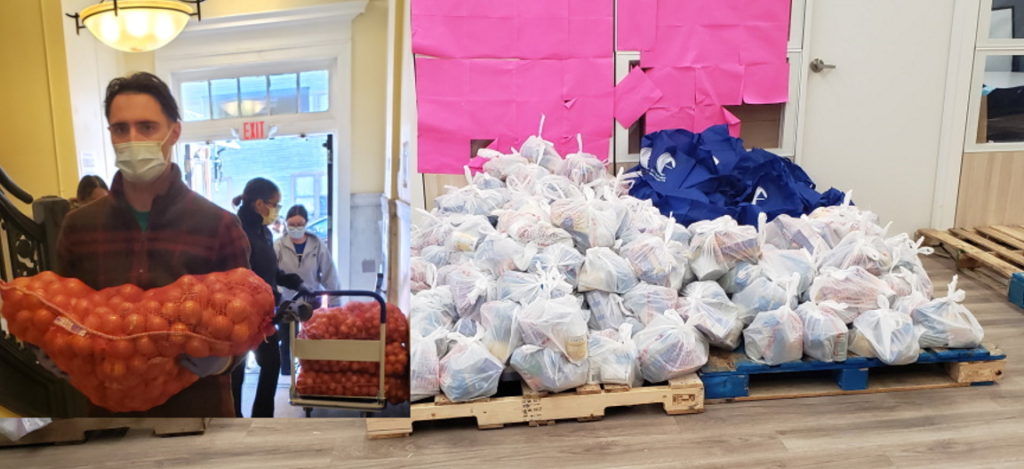 To address the social determinants of health for its patients and other community members, the East Boston Neighborhood Health Center operates a Community Resource and Wellness Center that connects patients with food, legal help, housing, clothing and other income supports.
About East Boston Neighborhood Health Center 
East Boston Neighborhood Health Center (EBNHC) is one of the nation's largest Federally Qualified Health Centers (FQHCs) and the largest community health center in Massachusetts, serving over 100,000 patients and recognized by the Health Resources and Services Administration (HRSA) as a Health Center Quality Leader. For more than 50 years, EBNHC has offered access to comprehensive care for the underserved populations of Chelsea, East Boston, Revere, Winthrop, Everett and Boston's South End. EBNHC is dedicated to promoting and sustaining healthy communities, families, and individuals by providing accessible, person-centered, compassionate, and high-quality health care services to all who live and work in our service area. For more information, please visit www.ebnhc.org.