$3.14 AUSTRALIAN MEAT PIES, LIVE MUSIC & SO MUCH MORE!
WHAT
When Andrew and Greta Platt purchased East Boston's KO Pies' space in 2021 they inherited the pie shop owner Sam Jackson's Aussie flare, meat pie recipes and even his pneumatic press, a proprietary tool created specifically for Sam that presses four pie shells at a time. The husband and wife duo dove in head first, merging the menu from their previous Somerville establishment, The Biscuit with KO Pie's, creating the eclectic, zany and delicious eatery known today as Seabiscuit.
While Seabiscuit is usually closed on Tuesdays, this upcoming Pi Day The Platts are paying homage to its Australian-meat-pie-shop-roots by throwing a Pi(e) Party. Guests can enjoy live music on Seabiscuit's year-round patio as they dive into handmade 5" Australian meat pies and beer, natural and mulled wine as well as an extensive offering of mocktails. The flaky golden handheld pies come in a variety of flavors like the Beef Stew pie, Seabiscuit's best seller, made with chuck beef that is stewed for over five hours along with garlic, onions, bay leaf, red wine and beef stock. Guests also love the Braised Lamb Shank pie, spice rubbed lamb shanks braised with carrots, green beans, rosemary and pies in a rich lamb gravy.
Plus, when guests purchase three pies, they'll receive a fourth for $3.14. The special runs all day on March 14 and is available for fresh dine-in pies as well as frozen takeout pies, perfect for those looking to stock their freezers.
WHEN
March 14, 2023
2PM – 8PM
WHERE
256 Marginal St, Building 16 | East Boston, MA 02128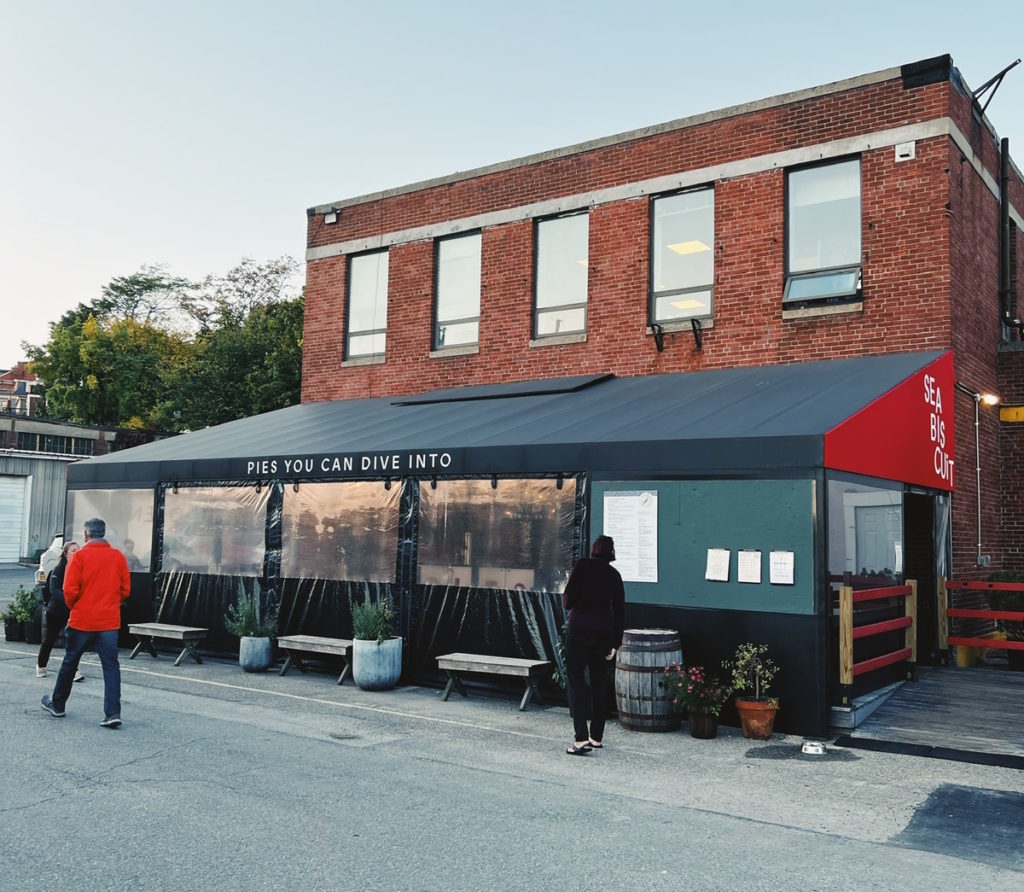 WEBSITE
SOCIAL MEDIA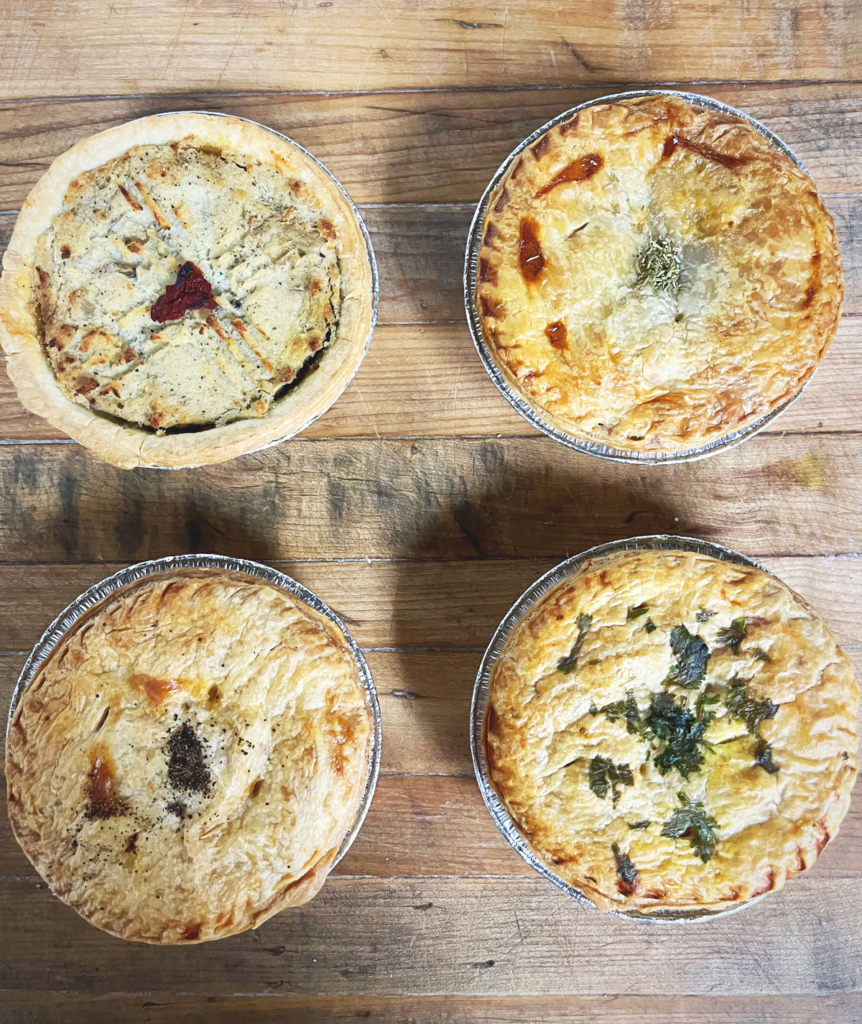 ABOUT SEABISCUIT
In 2021, husband and wife duo Greta and Andrew Platt, owners of Somerville's beloved bakery, The Biscuit, acquired East Boston's KO Pies and merged the concepts into what is now known as Seabiscuit.
Located just minutes from Boston's Logan International Airport, Seabiscuit offers worldly flavors inspired by Greta Platt's French culinary education and former-USSR childhood, Andrew Platt's Canadian-Californian roots, and KO Pies owner Sam Jackson's Australian flare, all of which merge together into a surprisingly seamless, one-of-a-kind food and beverage program. Best sellers include handmade 5" Australian meat pies, daily varieties of fresh baked goods and beverages from the year-round quirky mocktail menu.
With magnificent waterfront views of the Boston skyline, Seabiscuit is a hidden gem whose physical space perfectly personifies all of the whimsy and fun found in its menu. At any given time, one may have the opportunity to watch a live soccer game on television – while listening to a French love song – sipping mulled wine on the patio's modest picnic tables – whilst taking in the zany decor featuring interesting artifacts like Australian antiques, whimsical hanging flags and greenery, vintage cookbooks and Liverpool football club paraphernalia.