East Boston resident receives award for college
BOSTON – The Massachusetts Port Authority (Massport) has announced the recipient of the annual scholarship honoring the memory of longtime employee Donna Rauseo. The 2023 Donna Rauseo Memorial Scholarship was awarded to East Boston resident Michalena Capogreco.
"Michalena's outstanding academic achievement and commitment to her community is truly admirable," said Massport CEO Lisa Wieland. "Her hard work and dedication will help her excel in her future endeavors and we wish her the best."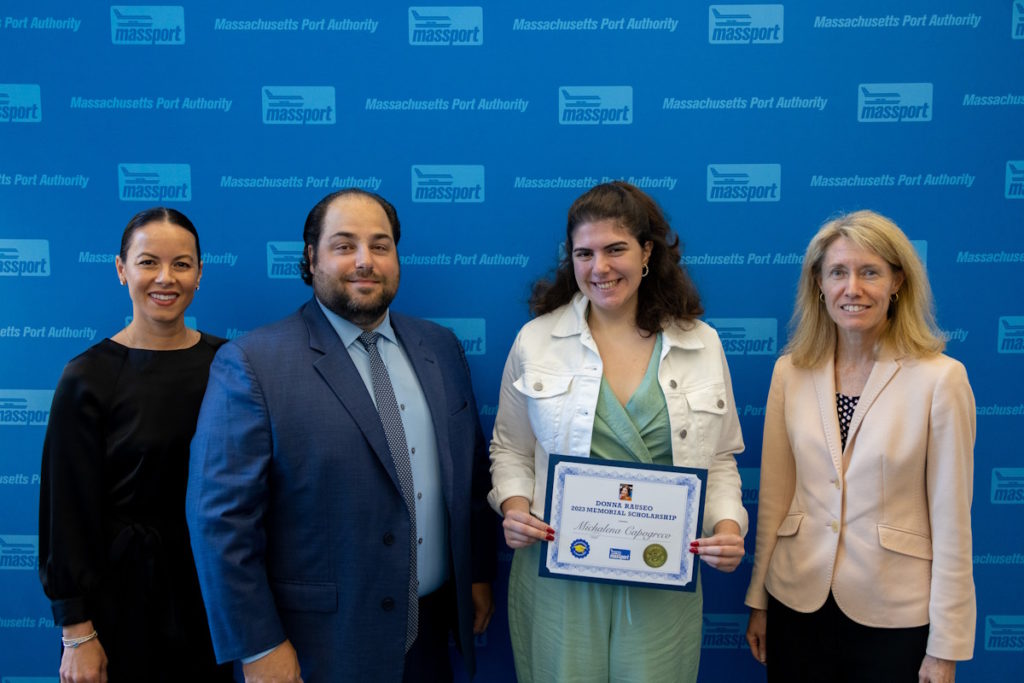 The Donna Rauseo Memorial Scholarship is awarded annually to a female student who resides in East Boston. Rauseo was a graduate of East Boston High School and for more than 20 years was the executive assistant to Thomas J. Kinton, Jr. when he served as Aviation Director of Logan Airport and later as CEO and Executive Director for Massport.
Capogreco graduated from Boston Latin School and will soon attend the University of Connecticut. She has volunteered her time at the Boston Latin School Library, St. Lazarus Parish, WINARC and at the East Boston Community Soup Kitchen.
To be considered for the Donna Rauseo Memorial Scholarship, students are required to have a minimum 3.0 grade point average and submit an essay of 1,000 words describing their career interests or how their community service has affected their outlook on life. In her essay, Michalena wrote, "While my family has always been involved in some community service activity, it was important to me that I gave back to organizations which helped me grow as a person."
Applications are judged by a committee made up of Massport employees and a representative of the Rauseo family. Students interested in applying for the 2024 scholarship should visit www.massport.com for eligibility requirements.