East Boston resident receives award for college
BOSTON – The Massachusetts Port Authority (Massport) has announced the recipient of the annual memorial scholarship honoring the memory of longtime employee Lowell Richards, III. The 2023 Lowell L. Richards III Memorial Scholarship was awarded to East Boston resident Sara Lopez Alvarez.
"Sara's interest in advocacy, shown through her work as a peer education leader and other positions, embodies the type of student we hoped to reach through this scholarship, in memory of our dear friend and colleague Lowell Richards," said Massport CEO Lisa Wieland. "We are excited to see what the future holds and wish her the best in all of her future endeavors."
The Lowell Richards Memorial Scholarship is awarded to a student who resides in the City of Boston, Chelsea, Revere or Winthrop. Richards was responsible for Massport's strategic and master planning activities, including the airports and the seaport, as well as the agency's private commercial and residential real estate development in South Boston, East Boston, and Charlestown. Richards joined Massport in 1999 and was previously the Assistant Secretary of Administration and Finance and Chief Development Officer for the Commonwealth and Deputy Mayor for Fiscal Affairs and Collector-Treasurer in the City of Boston.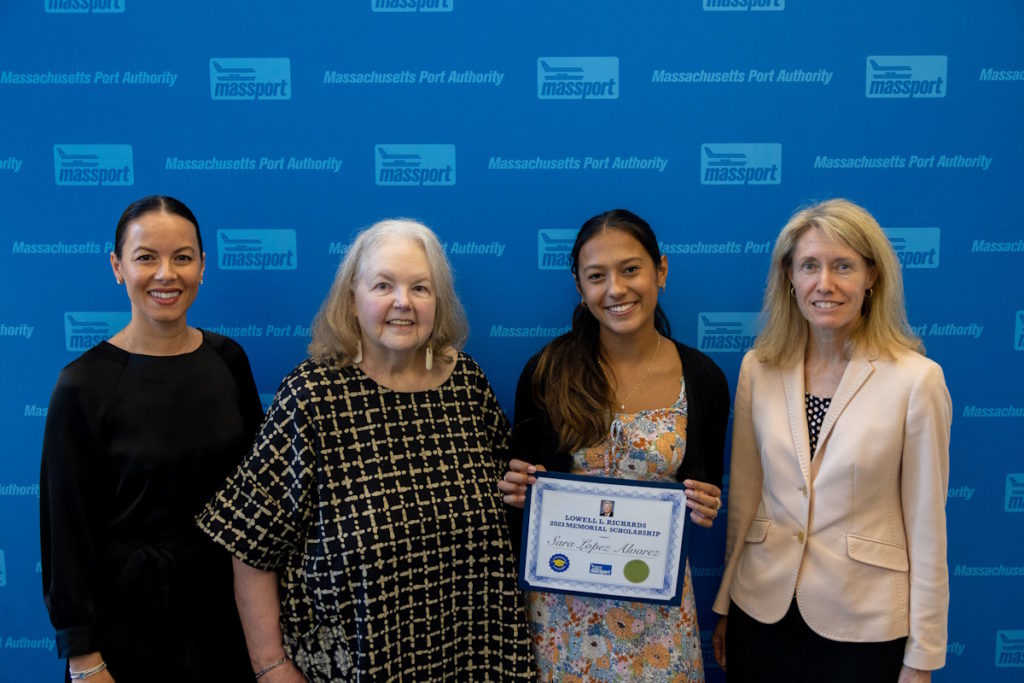 Lopez is a graduate of the Dana Hall School and will soon attend the College of the Holy Cross. She has volunteered on the Youth Commission with Hebrew College and Teen Empowerment Center, Veronica Robles Cultural Center, the Eastie Environmental Anti Vape/ Marijuana Campaign Committee and as the Peer Education Co-Head at Dana Hall School.
To be considered for the Lowell Richards Memorial Scholarship, students are required to have a minimum 3.0 grade point average and submit an essay of 1,000 words describing their career interests or how their community service has affected their outlook on life. In her essay, Sara wrote, "I will have the opportunity to learn not only from great professors but also from my classmates and discover the things that interest me, both professionally and personally. To be happy, you must be passionate about your work, and I want to discover this passion."
Applications are judged by a committee made up of Massport employees and a representative of the Richards family. Students interested in applying for the 2024 scholarship should visit www.massport.com for eligibility requirements.