Additional waterfront greenspace will help protect area from climate change
BOSTON – The Massachusetts Port Authority (Massport), members of the Piers Park Advisory Committee (PierPAC), local elected officials and community members today broke ground on Piers Park II, making way for more greenspace along the East Boston waterfront. The design for the 4.5-acre park includes key resiliency features to help protect the area from flooding and sea level rise.
"We are pleased to see this project advancing and look forward to the day when work is completed and the property can be utilized for multi-generational recreational activities," said Transportation Secretary and CEO Jamey Tesler. "The Commonwealth and Massport have appreciated the collaboration of community members in helping to create this additional green space in East Boston."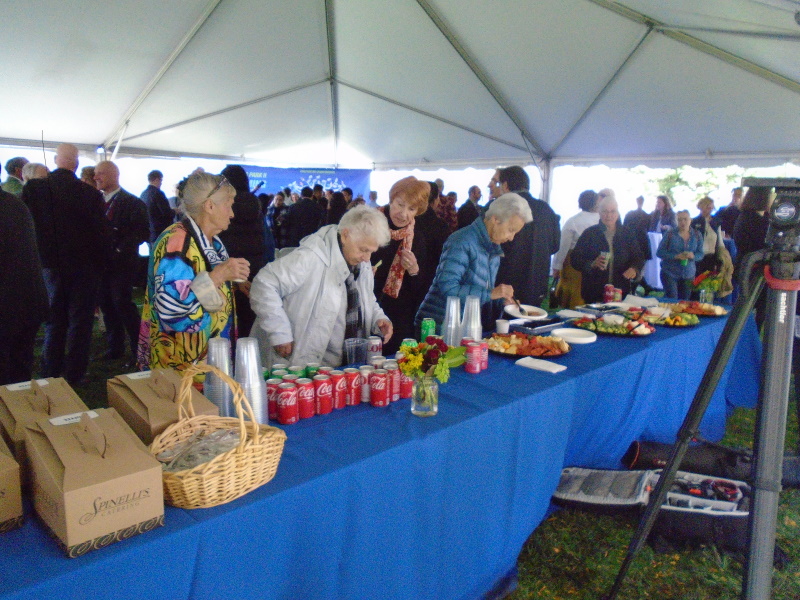 "We are excited to break ground on this newest addition to the East Boston waterfront," said Boston Mayor Michelle Wu. "This beautiful park will help build community across the beautiful diversity of East Boston and protect neighborhood residents from the impacts of climate change."
Since 2017, Massport, in collaboration with the PierPAC, worked with East Boston residents to generate the design for the project. The park is one of several high impact mitigation projects identified by both the City of Boston and members of the Logan Impact Advisory Group (LIAG) through their review of the Terminal E modernization and the future construction of 5,000 additional parking spaces at Boston Logan International Airport.
"We are excited that the creation of Piers Park II is moving forward after years of collaborative efforts between Massport, the PierPAC and the East Boston community to make this possible," said Massport Board Member John Nucci. "This park will further resiliency efforts for East Boston and create a diverse and rich environment, benefitting all of those who call East Boston home."
"Piers Park II will further enhance the waterfront of East Boston and provide more open space and views for community members and visitors to enjoy," said State Senator Lydia Edwards. "I'm excited to see this project become a reality after years of collaborative efforts."
"Piers Park has long been one of our community's most cherished, beautiful open spaces, and I am excited to see us breaking ground on construction for Phase II!" said State Representative Adrian Madaro. "This moment is one that has been a long time coming, and I want to thank Massport for their partnership and stewardship in making Piers Park a reality, as well as all of the tireless community activists who have played a role in bringing this much-anticipated project to fruition. I'm looking forward to the residents of East Boston having even more waterfront open space to enjoy, relax, and enjoy one of the best views in the city along the harbor!"
The $20M construction project, an increase from the original budget due to rising construction costs, will transform the parcel into an active park for multi-generational activities. The park's design includes a 1.07-acre active play area as the centerpiece, allowing multiple groups of people to participate in sports activities at the same time. The park will also contain several water features, a picnic grove, multi-generational exercise equipment, and a children's area with a playground and wandering path with musical instruments. A new 1,600-square-foot building for the Piers Park Sailing Center and an open air pavilion structure will also be built on the park site.
"We are thrilled to break ground on Piers Park II and begin the creation of another open space that will enrich the livability and vibrancy of the East Boston community," said Massport CEO Lisa Wieland. "Through green infrastructure elements, we are enhancing the sustainability of the East Boston waterfront and preserving Harbor access."
Several sustainable elements have been incorporated into the park's design to protect against flooding at a critical flood water pathway and reduce heat island effect in the dense East Boston community, including:
Elevating the park site and creating landscape berms to provide flood protection;
Replacing the current gravel lot with 4.5 acres of greenspace;
Planting 80 new trees;
Installing drinking fountains with bottle filling stations;
Placing energy efficient lighting throughout the park and at the new Sailing Center building, and;
Building a highly efficient heating and cooling system in the new Sailing Center building.
"Open space along our waterfront is a priority for the resiliency of East Boston and we are thrilled about the addition of Piers Park II," said Boston City Councilor Gabriella Coletta. "Our parks provide some of the most beautiful views of the Boston skyline and will be cherished by the community for generations to come."
"The East Boston neighborhood has long awaited Piers Park II and I'm grateful to the active members of our community that have continued to support the development of this open space," said former Boston City Councilor and PierPAC member Sal LaMattina. "Residents and visitors of all ages will greatly benefit from the thoughtful design of this project."
Piers Park II will be elevated to match the existing Piers Park, by seamlessly extending the Harborwalk to connect the walking paths of both parks. The project is scheduled to be completed toward the end of next year.
Powering What's Possible. The Massachusetts Port Authority (Massport) owns and operates Boston Logan International Airport, public terminals in the Port of Boston, Hanscom Field, and Worcester Regional Airport. For more information, please visit massport.com.
Source: Massport.com
Photographs by Christopher Morton