Employees donated new winter wear essentials to children of East Boston
BOSTON – The Massachusetts Port Authority's (Massport) annual Winter Coat Drive benefitted nearly 140 children in East Boston and South Boston this year, doubling the number of donations made in 2021. Over 150 employees contributed their time and money to purchase winter coats and accessories for children ages two to 17 years old at Crossroads Family Center and Salesian Boys & Girls Club in East Boston, and Michael J. Perkins Elementary School and The Tierney Learning Center in South Boston.
"This year, we were able to make the season a little brighter for our vulnerable neighbors in East Boston and South Boston," said Massport Director of Community Relations & Government Affairs Alaina Coppola. "Thanks to the generosity of our Massport employees, this year was our largest-ever annual coat drive. As many families may be struggling to provide basic necessities during this time, this gift will enable them to focus their resources toward other areas of need."
"We are grateful that Massport was able to provide warm coats, hats and gloves to 30 of our members most in need this winter," said Program Director at Salesian Boys & Girls Club Dwayne Simmons. "We value all your generosity, time and support year after year into making this a meaningful and impactful partnership."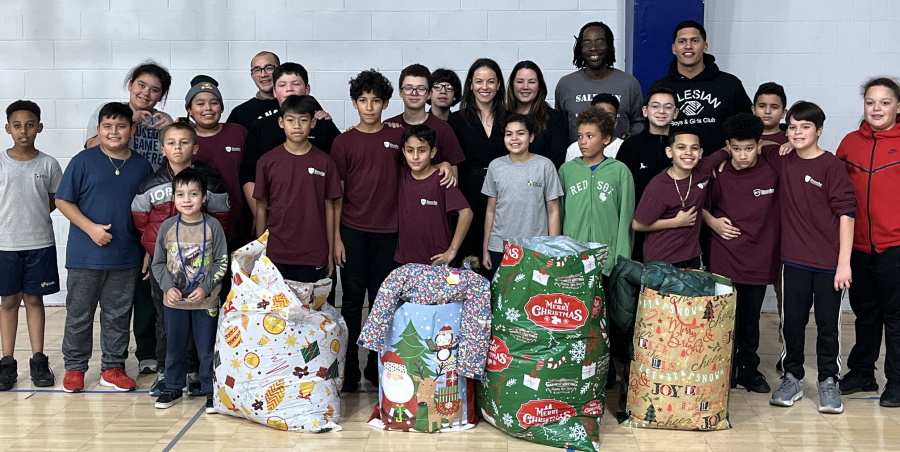 Powering What's Possible. The Massachusetts Port Authority (Massport) owns and operates Boston Logan International Airport, public terminals in the Port of Boston, Hanscom Field and Worcester Regional Airport. For more information, please visit www.massport.com.