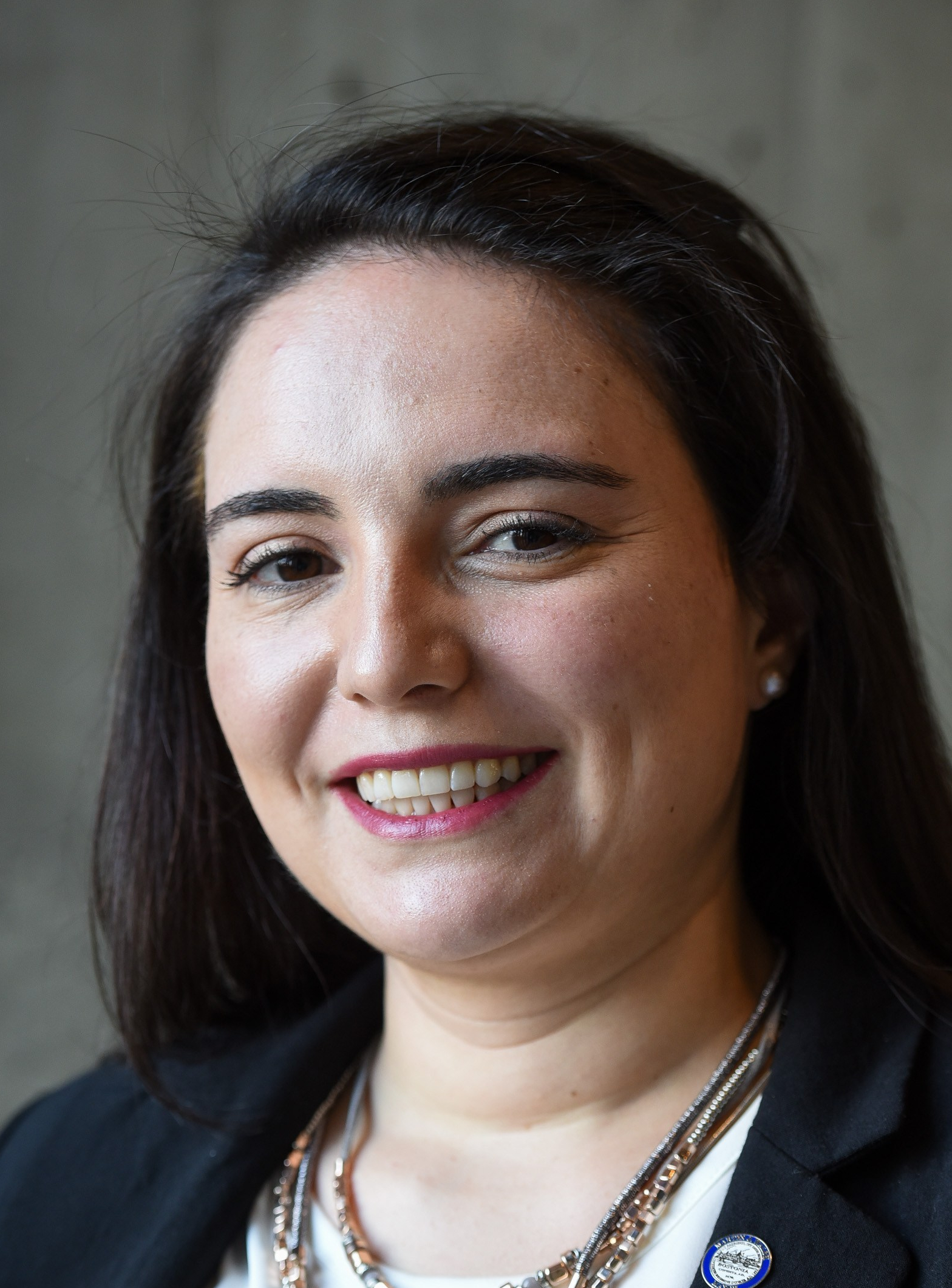 BOSTON – Wednesday, March 20, 2019 – Mayor Martin J. Walsh today announced the appointment of Lina Tramelli as the East Boston Neighborhood Liaison within the Mayor's Civic Engagement Cabinet. Jesús García-Mota who previously held this position will now be Mayor Walsh's liaison to the citywide Latino community.
"Lina has a fantastic background in public service and I couldn't be more excited for her to become the East Boston liaison," said Mayor Walsh. "East Boston is a neighborhood full of tradition, growth and diversity and I know she will continue to be an advocate for the residents and businesses in East Boston."
As the East Boston liaison, Lina will serve as the primary contact for constituents and businesses looking to connect with the Mayor's Office, and will facilitate the delivery of services in collaboration with City departments.
The Mayor's Office of Neighborhood Services (ONS) encourages, facilitates and maximizes citizen input and participation through service requests, neighborhood meetings, mailings and emergency responses. To report non-emergency issues to the City, residents are encouraged to connect with BOS:311 by dialing 3-1-1 or by downloading the free BOS:311 app on iOS or Android platforms.
"I sincerely want to thank Mayor Walsh for this appointment as his liaison to East Boston," said Lina. "Since taking office, the Mayor has made sure East Boston receives excellent city services and I very much look forward to continuing that mission and joining his administration"
Born in Colombia, Lina received her bachelor's degree from the Universidad de Los Andes in Bogotá. She graduated from Harvard University with a master's in Liberal Arts last year.
Lina is a native Spanish speaker and proficient in Italian. In her spare time, Lina enjoys exploring the different cultural institutions in East Boston as well as enjoying the local food scene. She is a resident of East Boston.
Source: Mr. S. Chambers, Mayor's Office 3/20/2019