New Happy Valley Flagship Introduces Premium Cannabis to Boston
Opening June 24th, East Boston Location Sets New Standard for Adult-Use Cannabis Retail In MA
BOSTON, MA – June 21, 2021 – Happy Valley, a vertically-integrated cannabis company dedicated to creating premium-quality cannabis experiences, is setting a new standard for cannabis retail in Massachusetts with the opening of their new flagship location in East Boston on June 24th, 2021.
The new 10,850 sq. ft. Happy Valley East Boston store raises the bar for cannabis consumers and features a stunning 36ft.-wide LCD screen installation that highlights the brand's products, grow rooms, and extraction processes among other visually captivating content. Other features include expedited check-in and express pick-up lines, educational touch-screens, and expertly educated 'Hosts' whose sole focus is a superior customer experience.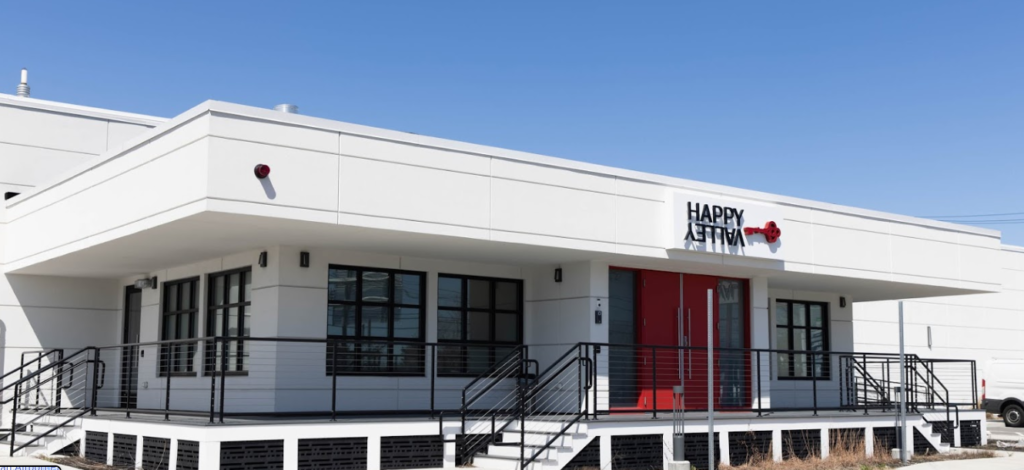 Located minutes away from Logan Airport at 220 William McClellan Highway, customers traveling from around the world or right around the corner will be offered a range of Happy Valley's sought-after premium cannabis products, including a full suite of solventless extracts that range from full spectrum butter to potent 6-star bubble hash, as well as popular cultivars like Super Lemon Haze, Mandarin Cookies, and Peanut Butter Breath, as well as exclusive cultivars like CrescendO Temple and White Wedding, to name a few, across a myriad of consumption options: jarred flower, pre-rolls, cannabis terpene-infused distillate vape oil, solventless sauces and live rosin, tinctures and artisanal gummy and chocolate edibles. To celebrate the opening of their flagship, Happy Valley is introducing a pack of seven (7) half-gram pre-rolls featuring its premium pure ground flower. The pack includes matches and strike flint housed in a custom reusable tin case.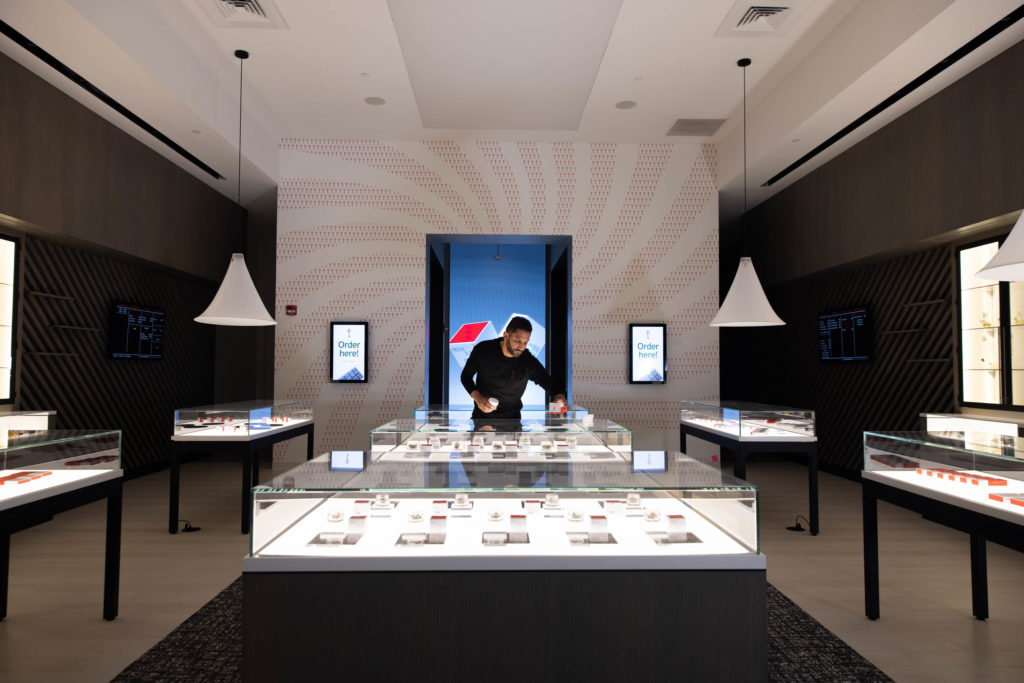 "If you want to transform how people think about cannabis, then retail is where the rubber meets the road," said Happy Valley CEO Michael Reardon. "A key component of our brand and growth strategy is to create a premium retail experience for our customers that is modern, immersive, and educational. From the moment you enter the space whether you are a connoisseur, new to cannabis or returning to cannabis after many years, the sole purpose of our store and our staff is to help you unlock your best experience with cannabis.
"Building product excellence and winning consumer trust is essential in any industry, but it is paramount for those of us in the cannabis industry as we expand and become more mainstream in Massachusetts and beyond," added Reardon.
Happy Valley has painstakingly collected the best cannabis cultivars (marijuana strains), from the most popular to the rare and hard-to-find, to build an expansive and unique menu of premium flower to stock its sleek displays and shelves. And, just like great wine comes from specific regions and carefully cultivated grapes, quality cannabis starts with each plant's genetic lineage, which is why Happy Valley sequences the DNA of every plant it grows with Medicinal Genomics—a leading third-party expert in cannabis genetics. Customers can easily verify a product's origin, by scanning a package's QR code using Happy Valley's exclusively developed mobile app for iOS or Android.

Consumers can also use the Happy Valley Insider Mobile app to access their purchase history, check for rewards points for medical patients, and utilize a personal Journal to keep track of experiences.
Happy Valley's East Boston store is the brand's second adult-use location and will be open 7 days a week from 10am – 9pm with ample parking. Their first retail store opened in Gloucester last summer.
For more information visit: https://www.happyvalley.org/
ABOUT HAPPY VALLEY
Founded in 2016 and headquartered in Newburyport, Mass., Happy Valley is a vertically integrated cultivator and retailer of a full suite of premium cannabis products, which includes cannabis flower, pre-rolls, edibles, a variety of concentrates, vape cartridges and accessories. Happy Valley is committed to creating a premium cannabis experience for all customers. For more information visit: https://www.happyvalley.org/