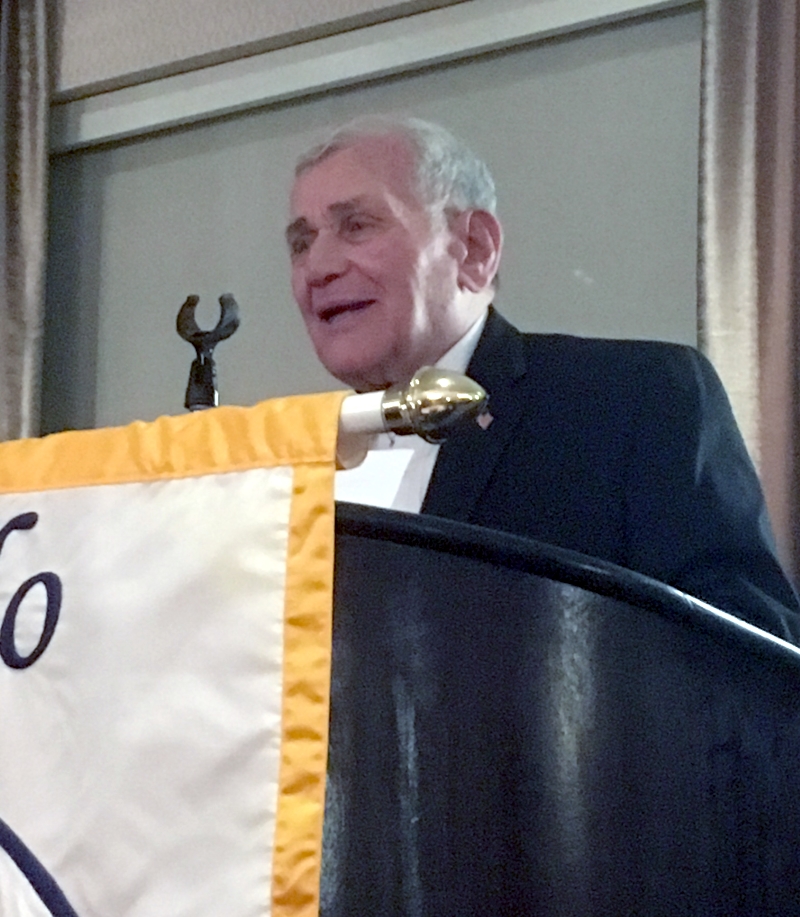 Obituary from Ruggerio Funeral Home.
Obituary
Vincent "Vinnie" D. Basile, a dedicated public servant, accomplished scholar, and beloved member of the community, passed away on August 1st, 2023. He leaves behind a profound legacy of unwavering commitment to making a difference in the lives of others.
Born on January 26, 1940, in Winthrop, Massachusetts, Vinnie spent most of his life in his beloved East Boston before moving to Stoneham in 1981. He demonstrated his passion for service from an early age. He excelled academically, earning a Bachelor's degree in Government from the University of Massachusetts-Amherst in 1962 and a Master's degree in Sociology/Criminology from Northeastern University in 1971. Throughout his life, Vincent remained devoted to learning and continued his education through graduate studies in Law, Business, and Social Work.
Vinnie's career spanned various fields, and he touched many lives in his roles. He served as a Probation Officer at the Boston Municipal Court from 1966 to 1981, rising to the position of Chief Probation Officer. Later, he held leadership positions in the Massachusetts Office of the Commissioner of Probation and the Essex County Sheriff's Department, making a significant impact through his work on a Reentry Program and Recidivism studies.
Beyond his professional accomplishments, Vincent was deeply involved in public service and community organizations. He served on the Board of East Boston Savings Bank, now known Rockland Trust. He served on Governor Romney's Commission on Criminal Justice Innovations and the Governor's Advisory Committee on Corrections, and contributed to youth services, child support enforcement, and numerous civic associations.
Vincent Basile's commitment to education extended beyond his own studies. He served as an adjunct faculty member at several colleges, sharing his expertise in Criminology, Criminal Justice, and Juvenile Justice, leaving a lasting impact on countless students.
Vincent's life was a symphony of goodness, known for his generosity and willingness to help others. He supported numerous community organizations and had a remarkable ability to connect with everyone he met, genuinely interested in their lives. His love for God, his country, his family, his church, and his cigars were evident to all who knew him.
Vincent was predeceased by his beloved wife, Sherid P. Basile, who he would have celebrated 56 years of marriage with on August 5th. He spoke lovingly of Sherid and cherished her love and companionship every day.
He is survived by his loving children: Jennifer Jenkins, Matthew Basile, and Susan Otis. Vincent's grandchildren, Jake and Miles Jenkins, Skyla Holmes, Nicholas, Sadie, and Madison Basile, brought him immeasurable joy. He is also survived by his sisters and brother-in-law, Linnea and James Westberg, and Greg and Kathleen Peterson, along with numerous nieces and nephews who loved him dearly.
In memory of Vinnie, donations may be made to St. Patrick's Parish, Stoneham, Massachusetts, 71 Central St, Stoneham, MA 02180.
Family and friends will honor Vinnie's life by gathering at the Ruggiero Family Memorial Home, 971 Saratoga St. East Boston, on Sunday, August 6th from 3:00 PM to 6:00 PM. A funeral mass in celebration of Vinnie's life will be held at St. Patrick's Parish in Stoneham on Monday, August 7th at 10:00 AM. Services will conclude with Vinnie being laid to rest in St. Patrick's Cemetery in Stoneham.