Update: On June 1, the office of Senator Lydia Edwards sent a corrected version of this press release. This page contains the updated information.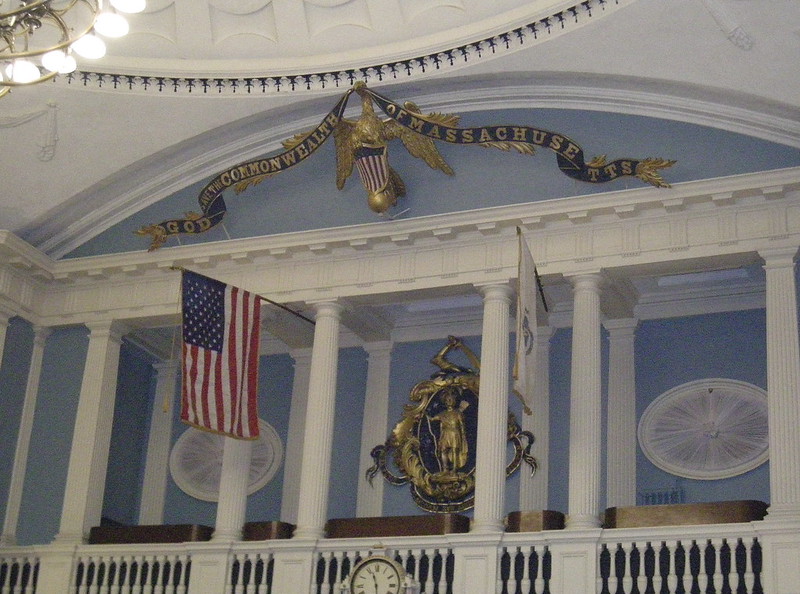 Highlights from the Senate Budget
May 30, 2023 | Press Release
The Massachusetts State Senate convened this week to debate and finalize the Senate budget package. The senate budget and the house budget will eventually be conferenced and both houses will be asked to pass the compromise budget. Below are some of the items Senator Edwards was able to add to the senate budget.
Tenancy Protections Secured through Eviction Sealing and Preservation of RAFT
This amendment to the budget assures that those who qualify for Residential Assistance for Families in Transition (RAFT) and pay their landlord the amount of money owed can avoid eviction, dismiss their case, and seal their record. This achievement also means that tenants who are waiting on approval of RAFT will not face a judgement on an eviction case. Importantly, this accomplishment allows a tenant to petition to seal their eviction record for non payment of rent after the landlord is paid and the appeal period has passed.
Investment in the Urban League of Eastern Massachusetts
Senator Edwards secured $400,000 for the Urban League of Eastern Massachusetts (ULEM), which supports adults of Eastern Massachusetts in accessing employment and economic development opportunities by providing support to overcome racial, social, economic, and sexual and domestic violence barriers. Their programs and services offer an array of crucial skills-training classes and workshops at no cost. In the past 3 years their programs have had over 6,000 participants and several hundred have secured living wage jobs.
Winthrop Ferry Funds Add a Stop at Logan Airport and Aim for Affordable Fares
An incredible win for the Town of Winthrop includes $1 million allocated to subsidize ferry services while the Sumner Tunnel is closed July 5 – August 31, 2023. Notably, the Winthrop Ferry will now make a stop at the Logan Airport Ferry Terminal. Investing funds in these ferry services will provide a much-needed alternative method of transportation for residents and is set to decrease traffic congestion on neighborhood roads. Ideally, many people will start to use the ferry to access and exit the airport. Also Massport noted several hundred employees could commute to work by the ferry.
Funds to Aid the Local Food Shelters in East Boston and Back Bay.
East Boston Community Soup Kitchen, the Grace Church Federated in East Boston, and the Arlington Street Church's Friday Night Supper Program in the Back Bay section of Boston will each receive $10,000. The East Boston Community Soup Kitchen in Maverick Square is open every Tuesday at 9 am and is the go-to destination for those facing food and resource insecurity. The Grace Church Food Pantry is open every Saturday from 10 am – 12 pm, where East Boston residents can access once per month to receive several bags of food to take home. The Arlington Street Church's Friday Night Supper is one of the oldest soup kitchens in Boston and has served thousands of meals since the 1980s. Every Friday night, including on holidays and through snow, storms, power outages, and pandemics the soup kitchen has remained open. Friday Night Supper is located at Arlington Street Church on Boylston Street.
Arts and Culture
The Veronica Robles Cultural Center (VROCC), will receive $50,000. VROCC is a local nonprofit that serves several hundred children a week at various locations including public schools. VROCC will be expanding its programing to additional space and hiring more staff. The VROCC offers a safe space for immigrants and their families, as a source of connection to their cultural heritage, and for people of all backgrounds to celebrate Latino cultures.
An additional $50,000 will be provided to support the East Boston Latino Festival in Summer 2023, presented by ZUMIX and Senator Lydia Edwards. Last year, Senator Edwards partnered with ZUMIX to celebrate the diverse Latin American cultures of East Boston and their vibrant music. This year, the Latino Festival will be hosted on September 9, 2023. Stay tuned for updates! Along with showcases of talented performers and community events, ZUMIX offers programs and lessons to help young people reach their full potential and create a safe space for youth to explore who they are and who they want to be.
Progress for the Green Workforce and Environmental Resiliency
To help protect the largest surviving salt marsh in Boston Harbor, this budget win will allocate at least $50,000 in funds for Friends of Belle Isle Marsh, Inc., a grassroots organization that preserves the Belle Isle Marsh in East Boston, Revere, and Winthrop.
Additionally, $75,000 will go to other green workforce and environmental resilience programss at Eastie Farm, to create green job pathways for teens and young adults in environmental justice communities, including the development of skills in energy efficiency, conservation, and clean energy. Funds are also provided to increase the utilization of ecosocial state and city programs like Mass Save and Community Choice Electricity (BCCE). Mass Save helps homes and businesses become more energy efficient, and BCCE gives Boston residents greater control over the electricity that powers their homes, places of worship, and small businesses. These programs will create more access to Massachusetts-grown fresh produce for low-income families in environmental justice communities.
Expanding the Boston Common Public Bathrooms
Boston Common and Public Garden will receive $50,000 in funds for the purpose of providing public restrooms. The lack of public bathrooms in this area amounts to an ongoing public health crisis, shining the light on community inequities in the ability of unhoused residents to access dignified bathrooms. This budget win will create more public access to restrooms for all Bostonians traveling through the Boston Commons. Last summer over 100,000 people used the temporary bathrooms.
Financial Assistance for First-time Homebuyers
To help first-time homebuyers with financial stress and hardship, this achievement will provide $25,000 to the city of Revere to create a pilot program for grants of $5,000 for eligible first-time homebuyers in Revere. With this funding, the new pilot program will be able to distribute grants over the next year and a half.
Support for survivors of the April 21st fire in the town of Winthrop.
A four-alarm fire broke out in Winthrop on April 21, 2023, leaving over 100 individuals and families without a home. After 64 apartments were no longer available, Winthrop residents were placed at the Senior Center, and then provided services through the support of the Red Cross, Winthrop Foundation, and other local organizations. The Town Manager Tony Marino said that about 15 families are still in need of another apartment. Senator Edwards secured $100,000 in the budget to support those who lost their homes in the fire. #