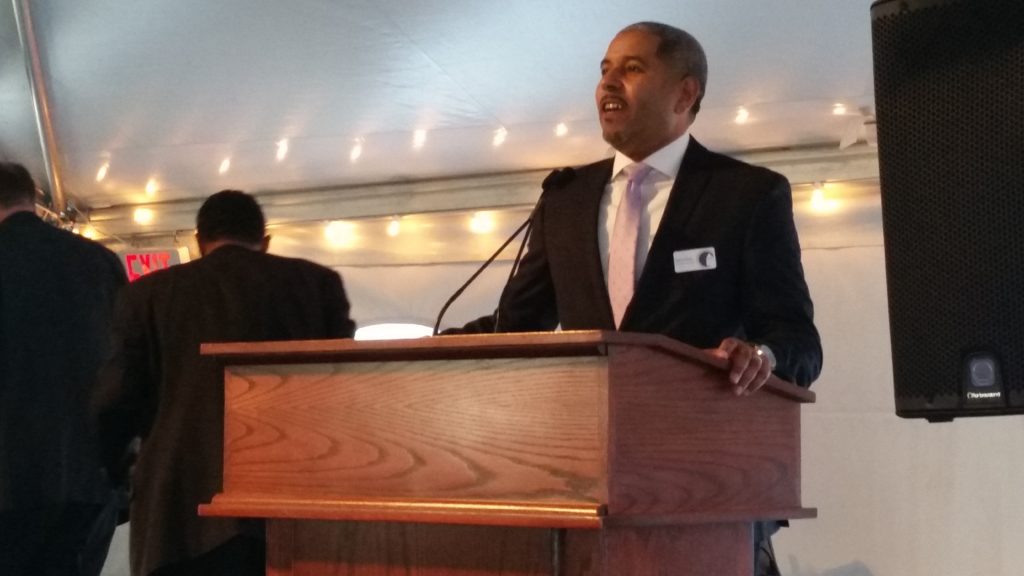 East Boston Neighborhood Health Center President and CEO Manny Lopes Named a Massachusetts Health Council Health Care Star
Boston, MA (October 15, 2020)—The Massachusetts Health Council (MHC) has named East Boston Neighborhood Health Center President and CEO Manny Lopes as a 2020 Health Care Star. Lopes will be honored at the MHC's 100th Anniversary Virtual Gala on October 27.
As a transformational leader in the community health care movement, Lopes has devoted his career to increasing health care access for vulnerable, underserved patient populations and improving outcomes for communities that are disproportionately burdened by negative social determinants of health.
The event will honor the 2020 awardees for their enduring work to improve and protect health in Massachusetts and feature tributes to the strength and resilience of Massachusetts leaders past and present. Lopes will be awarded alongside:
Governor Michael & Kitty Dukakis
Governor Deval & Diane Patrick
The Boston Red Sox
Sandra Cotterell, CEO, Codman Community Health Center
Robert Coughlin, President & CEO, Massachusetts Biotechnology Council
Thomas Croswell, President & CEO, Tufts Health Plan
Marisela Marrero, MD, President, Good Samaritan Medical Center
Devin McCourty, New England Patriots
Jason McCourty, New England Patriots
David Seltz, Executive Director, Massachusetts Health Policy Commission
Katherine Wilson, President & CEO, Behavioral Health Network
MHC promotes policies and programs that enable healthier lifestyles, wellness, and preventative care so all people and their communities can thrive. MHC's proud history began by addressing the tuberculosis crisis one hundred years ago and extends to the current response to COVID-19. MHC's forward charge is to collectively address health equity and racial disparities in health care for the next 100 years.
The East Boston Neighborhood Health Center (EBNHC) has been a vital part of the community for 50 years, providing easily accessible, high-quality health care to all who live and work in East Boston and the surrounding communities of Chelsea, Revere, Everett, Winthrop, and, most recently, the South End. EBNHC is the largest community health center in Massachusetts and one of the largest in the nation, now serving nearly 120,000 patients and employing more than 1,300 staff members. We're proud to be a 2020 Forbes Best-in-State Employer and a six-time awardee of the Boston Globe's Top Places to Work.