East Boston News
Amazon Donates $1 Million to Boost Boston Arts and Cultural Organizations Impacted by COVID-19 Pandemic
Donations target institutions that focus on expanding equity and inclusion in the arts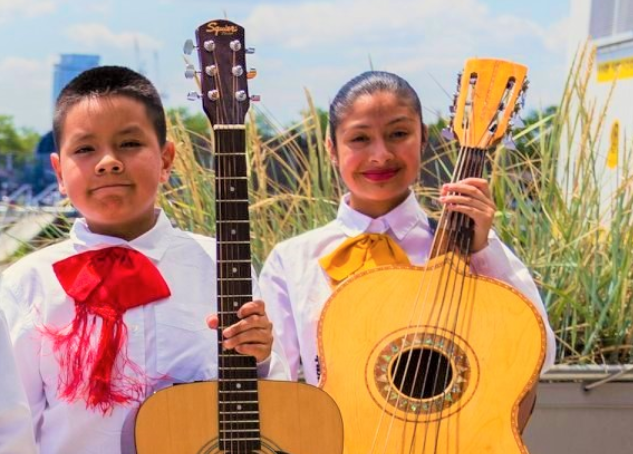 BOSTON — May 1, 2021 — Amazon announced today that it is donating $1 million to arts and cultural institutions in and around Boston. These funds will provide a much-needed boost to local arts and cultural organizations that have suffered revenue shortfalls during the COVID-19 pandemic. The resources will allow the organizations to expand programming in arts equity and education, create training opportunities for young people pursuing careers in creative fields, and support live performances and discussions surrounding the arts, social justice and inclusivity.
The company announced an anchor investment of $150,000 to the Boston Arts Academy (BAA) Foundation, the city's only public high school for the visual and performing arts. Other recipients include the Boston Children's Museum and Artists for Humanity. Amazon announced these new donations during the BAA's 2021 Honors program on Saturday evening.
"I want to thank Amazon for investing new resources at a critical time in our local arts community, which continues to thrive despite significant challenges created by the pandemic," said Mayor Kim Janey. "Boston's vibrant arts and culture scene is integral to the equitable recovery, reopening and renewal of our city, and I'm pleased that such a diverse group of organizations, especially those that engage our young, aspiring artists, will benefit from this funding. After such a difficult year for so many, we're doing all that we can to inspire joy, and that is central to the missions of these organizations."
Nationally, throughout Massachusetts and in Boston, arts organizations have suffered significant revenue losses due to the COVID-19 pandemic. One survey from March found that Massachusetts cultural organizations are contending with an average loss of almost $600,000 each. The same analysis suggests 65% of the organizations with employees have made the decision to, or plan to lay off, furlough, or reduce the hours or wages of their employees. More than 13,000 jobs in greater Boston within the arts and culture sectors have been negatively impacted from the economic downturn stemming from the pandemic.
"The organizations we are channeling resources to are embedded in local Boston neighborhoods and prioritize making art accessible to all Bostonians," said Jerome Smith, Amazon's Senior Manager of External Affairs. "From harnessing the power of art to heal communities, to helping under resourced teens launch careers in art and design, to raising up the creative voices of Black and Brown people, these groups are performing groundbreaking work and building a more inclusive and equitable arts community."
"While talent is everywhere in the city of Boston, opportunity is not," said BAA Foundation President Denella Clark. "That's why Boston Arts Academy Foundation annually raises $5,000 per student to support Boston Arts Academy, the city's only public high school for the visual and performing arts. Amazon's $150,000 sponsorship supports one year of arts intensive and college preparatory education for 30 Boston Arts Academy students. We thank Amazon for investing in our diverse and talented students, and we look forward to many more years of partnership."
Amazon is also donating to: BAMS Fest; Fort Point Arts Community; Company One Theater; Brighter Boston (Strand Theater); Medicine Wheel Productions; Veronica Robles Cultural Center of East Boston; Boston Children's Chorus; the Record Co.; and Boston Public Library's Adams Street branch music program.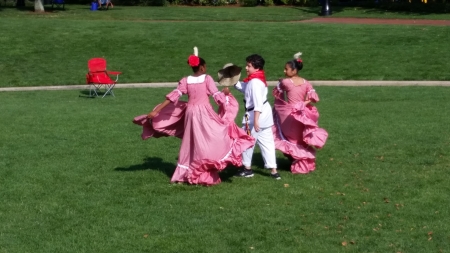 "Every investment in the arts is an essential investment in the mental health, resilience, and economy of our communities," said Kara Elliott-Ortega, Chief of Arts and Culture for the City of Boston. "It's so heartening to see this level of support from the private sector, especially given the tremendous financial setbacks cultural industries and creative workers faced this year. I hope others follow suit and recognize that an investment in the arts is an investment in Boston's recovery and its future."
"In light of what is going on in the world of philanthropy, there is a greater need to fund and support arts and culture programs and activities in Boston. We are excited to receive funding from Amazon to support our 2021 digital programs – Amplify the Soul and Artdacity series, which aim to spark critical conversation, encourage call to action, and restore joy for everyday people, especially Black and Brown audiences. We believe in Amazon's commitment of putting funds directly in the hands of local organizations that are on the front lines of racial equity, spatial justice and movement building," said Catherine Morris, Founder and Executive Director of Boston Art & Music Soul (BAMS) Fest.
"With Amazon's donation, Artists For Humanity will provide young people with paid employment in the creative industries; mentorship and advanced training in art, design and technology; a powerful platform to amplify their voice; and a supportive community where they can develop the creative, entrepreneurial, and academic skills to achieve their goals," said Susan Rodgerson, Founding Executive/Artistic Director of Artists For Humanity.
Since 2010, Amazon has created more than 20,000 jobs in Massachusetts and invested more than $6.2 billion across the Commonwealth, including infrastructure (from fulfillment centers to retail locations to our Boston Tech Hub) and compensation. The company currently has 3,700 technology and corporate employees in the greater Boston area. In January, the company announced that it is expanding its Boston Tech Hub and plans to create more than 3,000 new corporate and technology jobs over the next several years. As part of that expansion, the company will be leasing 1 Boston Wharf Road. That facility will feature a new performing arts center for Bostonians to enjoy, with two live performance venues consisting of a 500-seat theater and a 100-seat black box theater, which together will add significant state-of-the-art capacity for the performing arts in Boston.
Amazon continues to support the communities in which it operates in Boston and other areas in Massachusetts. Amazon Future Engineer, its comprehensive childhood-to-career program designed to inspire, educate, and prepare children and young adults from underrepresented and under-served communities to pursue computer science, supports more than 20 schools in the Boston area and more than 60 schools across the state of Massachusetts. The program provides local schools with a high-quality computer science education curriculum and teacher professional development. Amazon has also provided grants of more than $1.5 million to St. Mary's Center to support women, children, and families facing homelessness.
About Amazon
Amazon is guided by four principles: customer obsession rather than competitor focus, passion for invention, commitment to operational excellence, and long-term thinking. Customer reviews, 1-Click shopping, personalized recommendations, Prime, Fulfillment by Amazon, AWS, Kindle Direct Publishing, Kindle, Fire tablets, Fire TV, Amazon Echo, and Alexa are some of the products and services pioneered by Amazon. For more information, visit amazon.com/about and follow @AmazonNews.
Source of Press Release: Amazon 5/3/2021