East Boston Main Streets Hosts 25th Annual "Taste of Eastie"
Milestone Event Will Celebrate the Resilience of the East Boston Community
(East Boston, MA – June 5, 2021)– East Boston Main Streets (EBMS) will host the 25th annual "Taste of Eastie" event on Thursday, July 15th, 2021 from 6:00-9:00 pm at the Hyatt Regency Boston Harbor Hotel at 101 Harborside Dr. Boston, MA, 02128. The event will be a festive way to highlight the many wonderful things about East Boston! This festive event will feature food from more than 30 local Eastie restaurants, live music and dance performances, as well as a raffle.
Special thanks to Taste of Eastie's Hosts – Carolina Trujillo from La Voz Newspaper and Alberto Vasallo III from El Mundo Newspaper.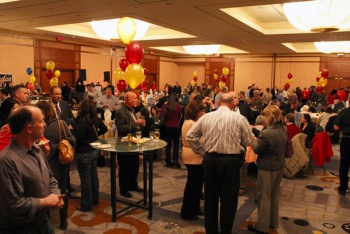 "Throughout the last year and a half and the health and economic crises caused by COVID-19, I have been so amazed by how the neighborhood came together to support each other," said Gladys Oliveros, Executive Director of East Boston Main Streets. "With the city lifting pandemic restrictions, we want this event – a milestone in the history of East Boston Main Streets – to be an opportunity to celebrate the strength and resiliency of the neighborhood and the incredible people that live and work here."

Tickets are $35.00 until 07/10/2021, and can be purchased online at https://www.eventbrite.com/e/25th-anniversary-taste-of-eastie-2021-tickets-157866554113 or in person in our office at 154 Maverick Street Suite 210.
For more details or questions please contact Gladys Oliveros at ebmsgladyso@gmail.com or at (617)-669-2544.
About East Boston Main Streets:
EBMS is a 501(c)(3) non-profit organization whose mission is to create a more vibrant business district by initiating private and public improvements, promoting commerce, and supporting efforts to improve the quality of life for all who live, work, and do business in East Boston.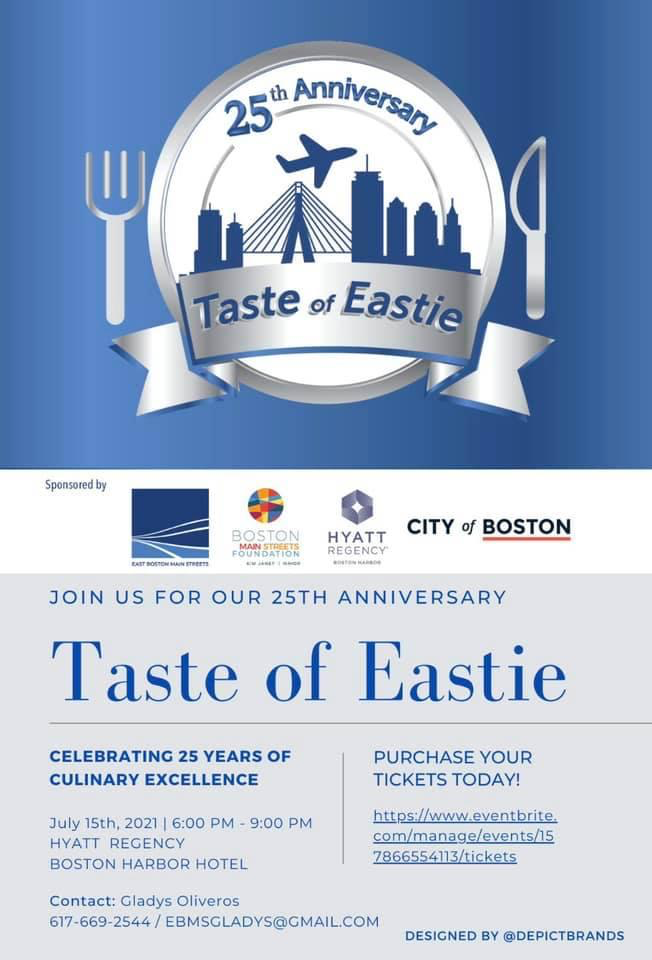 Source: East Boston Main Streets, 6/16