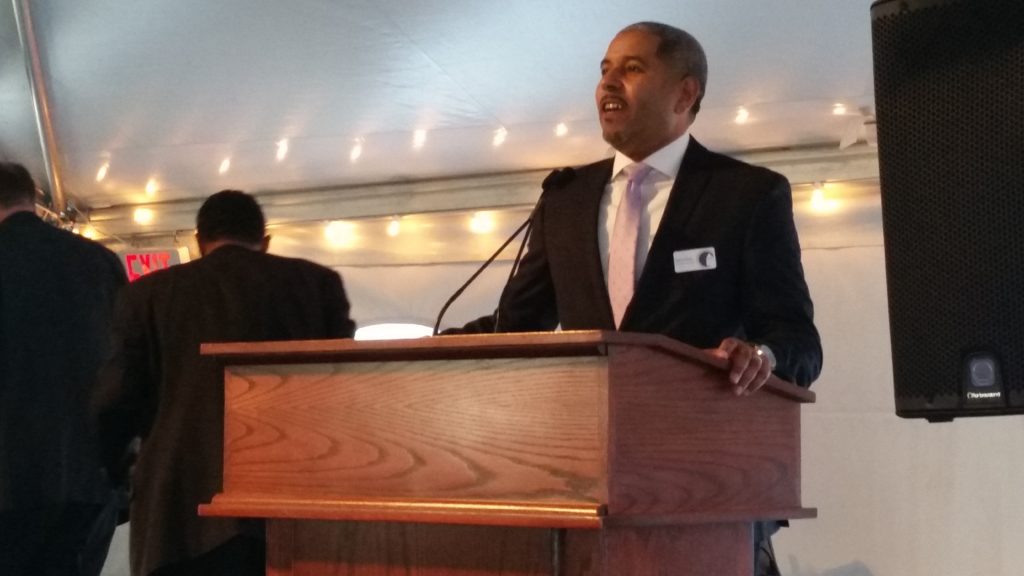 EAST BOSTON NEWS
When COVID hit 18 months ago, East Boston Neighborhood Health Center President and CEO Manny Lopes braced for its impact with his staff of more than 1,400 people.
"We gave them the freedom to think creatively because we knew this was going to be the pandemic of our lifetime," said Lopes, who last week was named a Henry L. Shattuck City Champion by the Boston Municipal Research Bureau for his efforts to make the city a better place — one of 11 people recognized for the prestigious annual local award.
Under his leadership, the center opened the state's first major COVID testing drive-through for first responders and essential workers at Suffolk Downs in East Boston and soon opened it to the general public.
Then the center opened pop-up testing sites throughout the city and started a COVID town hall for community leaders so that they could disseminate the latest accurate information about the virus.
When vaccines finally became available, the center opened community-based vaccination sites in East Boston, the South End, Chelsea and Revere for people who couldn't get to mass sites.
And just as it had done with testing, the center opened pop-up vaccination sites that didn't require appointments.
Continue reading at the Boston Herald.
More about the Shattuck awards here.