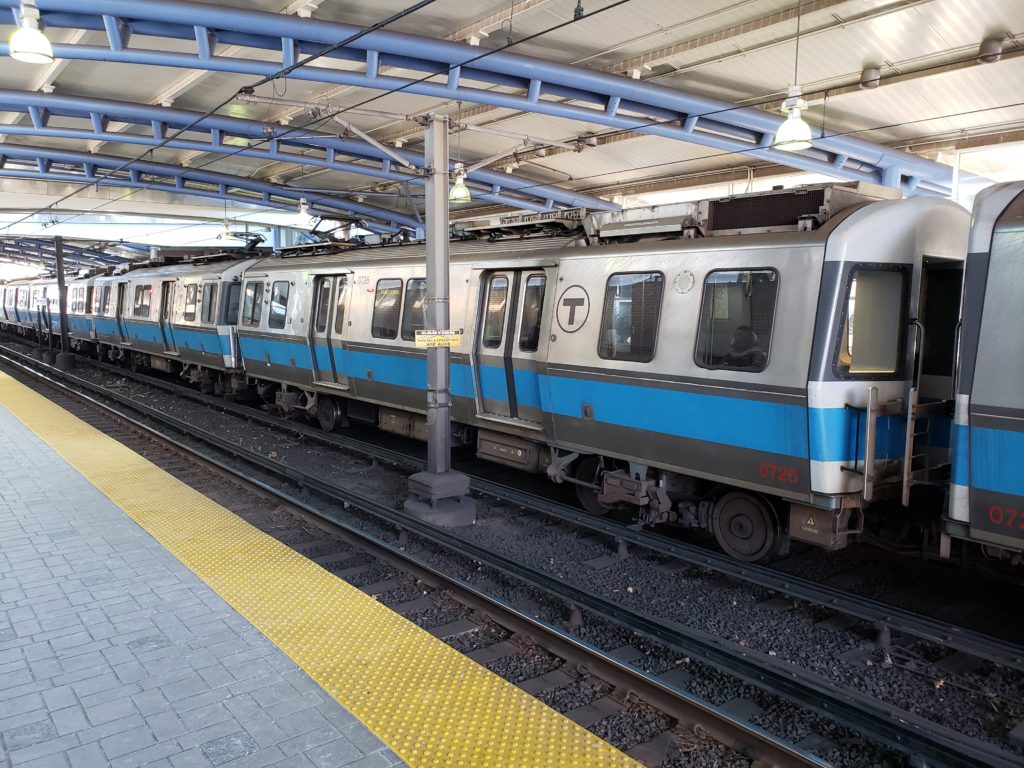 Original story
Blue Line work means shutdown between Airport and Bowdoin stations: April 2 to April 14
Rail service will be suspended between Airport and Bowdoin Stations from April 2 to April 14 to allow crews to accelerate necessary track replacement work and other infrastructure improvements. Bus shuttles will be offered as a replacement service.
The MBTA presented the plan at an earlier community meeting in East Boston. Ridership on the Blue Line is nearly 40% below what it was before the pandemic. In addition to the briefing for the community group, the MBTA has been communicating public information about the work last week.
The scope of work includes the replacement of 1,800 feet of full depth track ($5 million).
Other activities that will take place simultaneously: tunnel and drainage system inspections, sealing leaks, upgrade tunnel lighting, fiber optic cable installation, removal of abandoned cable and signal repairs ($2 million).
The 13-day work 'surge' replaces one year of performing the work during nights and weekends.
It also significantly reduces the costs that would be associated with the contractor having to mobilize and demobilize each night and each weekend. Also reduces costs for bus shuttles and transit operations support Estimated savings for doing the work in 13 days (instead of nights/weekends over a year) = $2 million to $3 million
The MBTA is proactive in getting these reliability and resiliency improvements completed ahead of this summer's planned shutdown of the Sumner Tunnel.
Read more at Streetsblog, "T Announces 2-Week Closure on the Blue Line's Harbor Tunnel in Early April"