Madonna Queen Shrine Function Hall
145 Gladstone Street, East Boston
The BPDA is planning to present modifications to the Orient Heights Community to their current rezoning pln.
The current plan for rezoning will move to eliminate one-family homes by right, remove current zoning laws, which would change the entire fabric of the Orient Heights community.
Expected to attend: Representatives from the Boston Planning Development Agency and Boston City Councilors
For more information, please contact eastiezoning@gmail.com.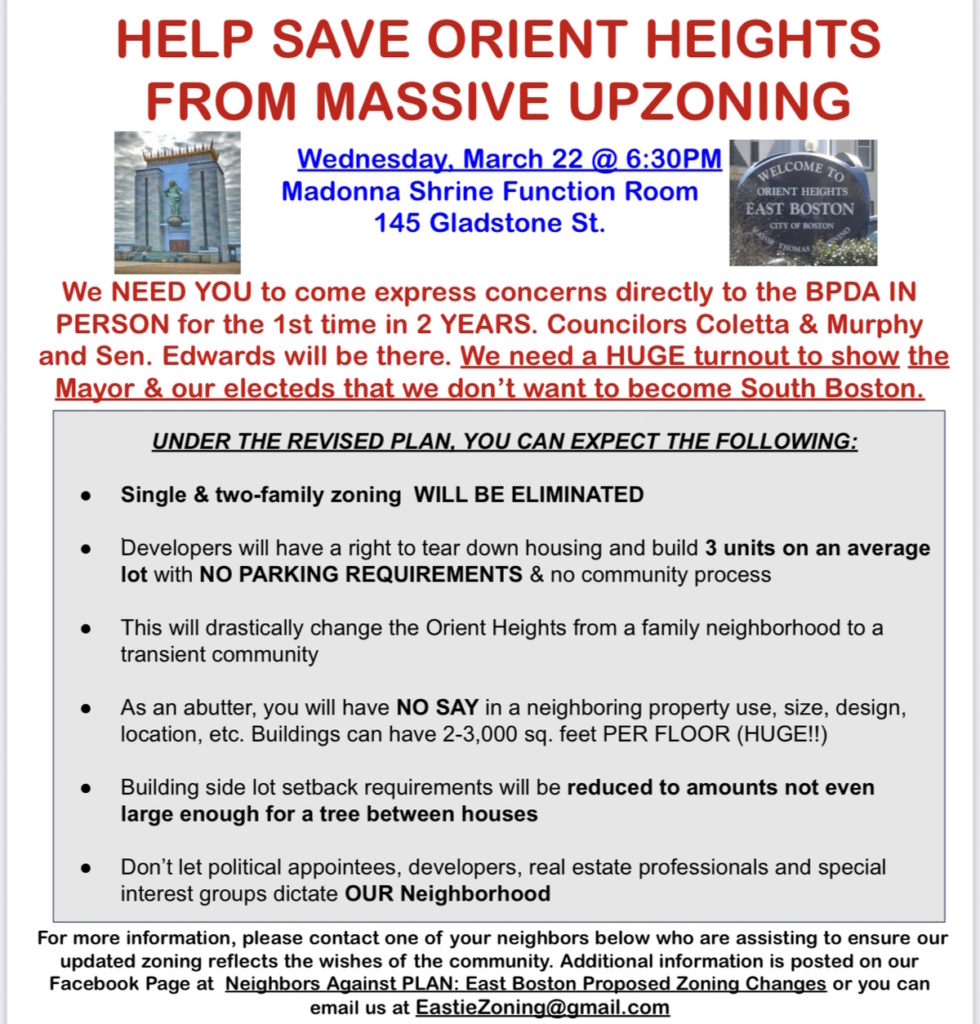 Related: Emmanuel "Gus" Serra speaks out about over-development in East Boston.