Update: Approved (via Universal Hub)
Boston Restaurant Talk has the latest on a prospective owner of Jeveli's Restaurant.
Meanwhile, from Boston.gov
MODERN LUNCH, INC.
D/B/A: JEVELI
387 – 397A CHELSEA ST
EAST BOSTON, MA 02128
License #: LB-98988
Holder of a Common Victualler 7 Day All-Alcoholic Beverages License has petitioned to transfer the license from the above-To: Rose Square Inc. d/b/a Rose (at the same location). Andrea Rueda, Manager. Closing hour 2:00 AM. Secondly, has petitioned to pledge the license to: Modern Lunch, Incorporated. Lastly, has updated the description of the license premise – From: Rear entrance at 340 Bennington St; in three rooms and kitchen on first floor; and cellar for stock. To: 3 Dining rooms & kitchen on first floor and cellar for stock (w/approx 4,450SF). Rooms are as floors: (1) Front room with a bar and total seating for 56, (2) Main & Back Dining room with 93 seats and 93) Presidential Dining room with 47 seats. The waiting area has an additional 22 seats. 4 Bathrooms. 2 entrances on Chelsea St and 2 exits on Bennington Street.
Attorney: Len Joseph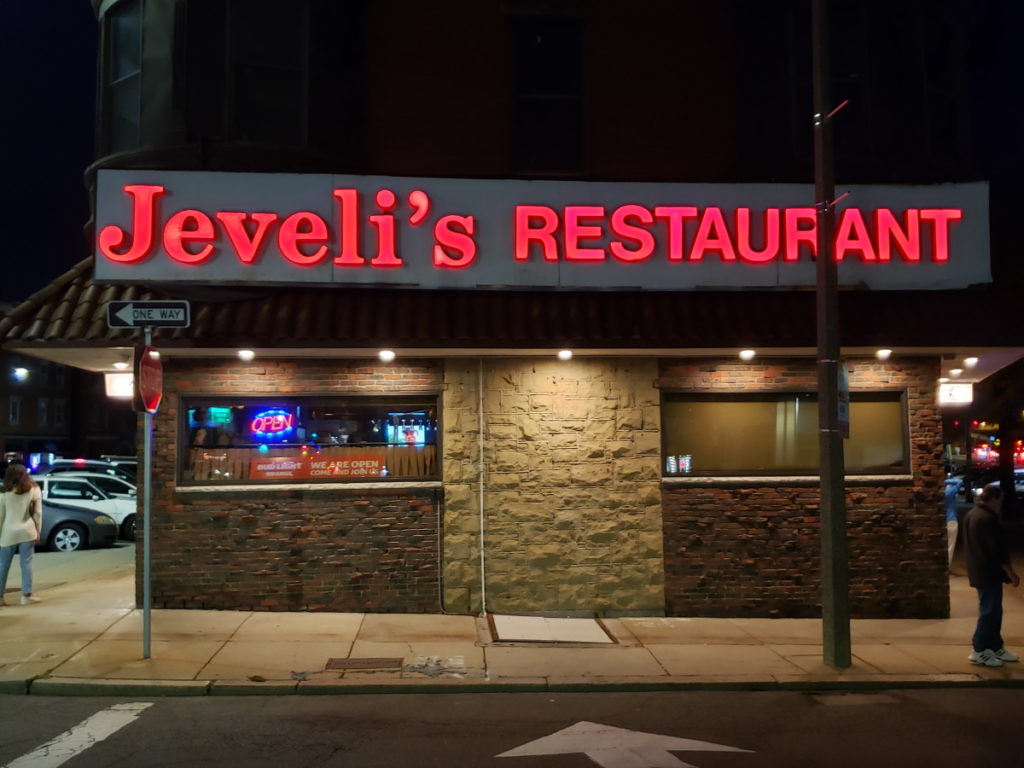 A piece of history about Jeveli's Restaurant from an advertisement in the East Boston Community News.
Related: It comes to an end.