Universal Hub has some details.
"The Zoning Board of Appeal today approved an urban-agripreneur's plans to convert most of the shipping containers on Condor Street in which he now grows lettuce to marijuana grow stations.
Shawn Cooney, who has been growing lettuce in four shipping containers on Condor Street near Meridian Street for seven years, hopes to convert three of them for marijuana use. He would grow the marijuana for sale to local cannabis stores; there would be no retail sales." Read more at UniversalHub.com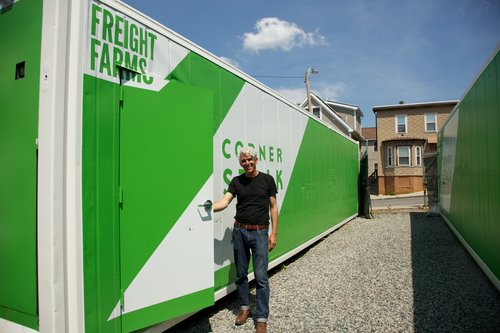 Meanwhile, WBZ Radio recently featured Shawn Cooney in a news segment. Listen here.