Says she will draw on her leadership background in City Hall and her experience as a BPS mother to fight on behalf of all residents in the District 1 neighborhoods of Charlestown, North End, & East Boston
Boston, MA – The campaign to elect Tania Del Rio, the first candidate to announce a bid for Boston City Council District 1, today announced her campaign staff hires and year-end fundraising haul.
"I'm so grateful for all the support I've received at this point in our campaign," says Del Rio. "The donations that have come in and volunteers who have already signed up is an exciting example of how important this race is for this district. Let's keep this momentum going and continue to grow our grassroots movement for bold and accountable leadership for the residents of District 1."
As she revs up for a competitive electoral race, Del Rio taps a roster of experienced campaign staffers. In the role of Campaign Manager, Del Rio has hired Olivia Roskill, who was the former Campaign Manager for Somerville Councilor At-Large Kristen Strezo. Izzy Klein, a former field organizer for Boston Mayor Michelle Wu, has been chosen as Field Director. Local East Boston resident and professional accountant Josh Schmidt is the campaign Treasurer. Andrea Werner Solozano has joined as a Campaign Fellow and will be helping to manage communications and social media.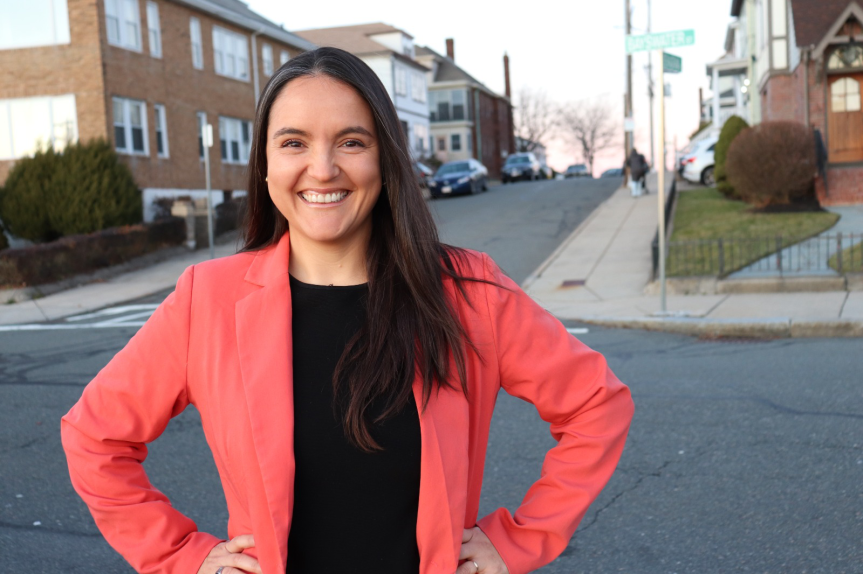 In addition, Del Rio has brought on a few veteran political campaign operatives as her general consultants. Brian Muldoon, V.P. of Erikson Communications Group, had served as senior strategist for such historical elections as Rachael Rollins' Suffolk D.A. race and Julia Mejia's campaign for Boston City Council At-Large. Also serving as general consultants are Chavez Group partners Doug Chavez and Eldin L. Villafañe, who previously were senior strategists for such winning campaigns as Boston City At-large Julia Mejia's first initial campaign and that of the U.S. Senator Ed Markey's latest race against Joe Kennedy.
This announcement builds on a strong second half of December for Del Rio's campaign. Since her campaign announcement on December 16, Del Rio has raised thus far roughly $27,000, with close to 200 unique donors.
A BPS mom and immigrant, Del Rio currently resides in East Boston with her two children and husband. Prior to announcing her candidacy, Del Rio served as Executive Director of YWCA Cambridge, which provides safe housing for low-income women and emergency shelter units for families. After her campaign announcement, Del Rio resigned from her YWCA post to fully commit to her city council campaign.
Previously, Tania served as the Executive Director of the Boston Mayor Office of Women's Advancement, under former Mayor Martin J. Walsh. She is most proud of her work to launch the Childcare Entrepreneur Fund, a program that provides funding and technical assistance to family childcare workers, to ensure their well-being and maintain the supply of quality childcare options available to Boston's families.
Del Rio commits to providing excellent constituent services, expanding affordable housing and homeownership opportunities, supporting our public schools and teachers, and fighting for environmental justice.